Career counselling is one of the most satisfying and rewarding career choices. Being in this profession makes you help children find the right career path, discover their potentials, and suggest suitable careers.
Making a career in career counselling requires a lot of effort, knowledge and persuasiveness. Therefore, you need to understand the techniques to become a career counsellor to successfully run your career. If you have the zeal to guide students in the right direction nothing can stop you from pursuing this profession.
Now, the question arises how to become a successful career counsellor? To know the answer keep reading this blog!
At the Global Career Counsellor Program, we have transformed 5500+ careers and upskilled them as career counselling professionals. Dealing with lakhs of students, parents, and helping thousands of career counsellors upskilling, we have conquered the right techniques to become a career counsellor and to help you join this industry and sharpen your skills, we are sharing the best ways to become a career counsellor.
Techniques to Become a Successful Career Counsellor
Being a career counsellor, you guide students towards the right path, analyse their interests, likes, dislikes, capabilities and accordingly suggest them a suitable career. It is a well-planned and calculated move. Therefore, you need to be skilled enough to help them in making career decisions.
Here, you can find some easy and important techniques to become a career counsellor.
Earn a Bachelor's or Master's Degree
Most employers look for career counsellors with bachelor's or master's degrees. It helps you gain their trust and confidence.
Therefore, to become a skilled and trustworthy career counsellor, you must have a bachelor's or master's degree. It will be an extra advantage if you have a degree in Psychology, counselling or human services. However, if you don't possess any of these degrees, there's nothing to worry about. You should have a bachelor's or master's degree to show your qualifications and gain the trust of students and parents.
Learn Career Counselling Essentials
A very important thing to remember is that you should be aware of career counselling and how it works. A career counsellor is someone who studies a student, his/her potential, likes, dislikes, interests, and come out with a suitable career suggestion. The professional works as a bridge between a student and his/her career. Therefore, a career counsellor must learn all the necessary skills. He/she should know of:
Psychometric theories and assumptions

Applied career counselling

Information about various new-age career options

Case studies

How to handle students and parents

Multiple other assessments
The information is required to come out with a calculated move and the best suitable career for a student.
Develop a Therapeutic Relationship
Career counselling is one of the most successful professions when it comes to meaningful connections with a client. Along with having hands-on several career assessments, a career counsellor should be able to make a bond with students and parents. This is necessary to earn their trust and also make them comfortable while talking & discussing the plans. A career counsellor should be able to understand the client's worries, interests, fears, and desires to give the best suggestion. 
You can develop this skill by talking to your clients and knowing about them. Start with children in your family, friends, and society. This will make you understand the perspective of students and their parents and soon you will be able to make therapeutic relationships with any of your clients. 
Understand the Industry Trends
The education industry is booming and new career opportunities are increasing exponentially. Earlier, students used to have narrow career categories like engineering, medicine, teaching, etc. But now, millennials are more interested in sports, new technologies, new age careers, and more.
As a career counsellor, you should be able to guide them through any of the career options. You should know about all the new age and emerging careers to understand their requirements and suggest a suitable career fit for them. 
Obtain Your Validation
Along with the bachelor's or master's degree, you should also pursue a valid program to earn students'/ parents' confidence and faith. The training platform gives you the edge and recognition as a skilled & professional career counsellor. Therefore, you should have a career counselling validation.
If you want to upskill yourself as a professional and earn worldwide recognition, become a Global Career Counsellor. The Global Career Counsellor Program is Asia's 1st comprehensive online program for individuals passionate about career counselling. The program is offered by two industry pillars, Univariety in collaboration with UCLA Extension. It is known for its:
Blended Learning

Exposure to Counselling Products

Workshops & Webinars

Convocation Ceremony

Real-time Industry Updates

Recognized by UCLA Extension
The program has seen countless examples of individuals transforming into successful Career Counsellors. Despite coming from various educational backgrounds, these professionals had one thing in common – the passion to guide students towards the right career path. If you have the zeal to guide students and want to upskill yourself, Global Career Counsellor Program is your key to success. 
Summing It Up 
Career counsellors should be well-equipped with knowledge, information, relevant degrees, and zeal for guiding students. If you are one of them who want to guide students towards the right career path, these are some techniques to become a career counsellor. You can follow these tips and become a skilled and successful professional.
FAQs on How to Become a Career Counsellor
Question: How do I become a career counsellor?
Answer: One of the best techniques to become a career counsellor are:
Earn bachelor's or master's degree

Learn career counselling essentials

Learn to develop a therapeutic relationship

Understand the industry trends

Obtain your career counselling validation
Question: Is career counselling a good career?
Answer: Yes, of course, career counselling is a very good career. It is a recession-proof industry that means it will always offer various opportunities to professionals. Career counselling is a service to help students find their right career path. 
Question: What is the process to get enrolled on the Global Career Counselling Program?
Answer: First of all, enrol to the program. There are 18 modules in the program. After completing one module, you will be given some questions. After solving those questions and get minimum marks, you will be allowed to go for the next module. Once, you complete all the modules, you will get global recognition with the Global Career Counsellor Program. Receive a Green Belt Certificate from Univariety and a Record of Participation from the UCLA Extension. With this Green Belt Certification, you will also be able to join the Facebook community called the Inner Circle. In the community, you can network with other counsellors, ask your questions, answer someone's questions, bond with peers, avail various earning opportunities, and more.
Question: After this program can I start my own career counselling practice?
Answer: After completing the GCC program, you can go for the Super Counsellor program by Univariety. It supports individuals aspiring to set up their own career counselling venture and provides them with world-class resources to strengthen their practice.
To know more About the Program
CLICK HERE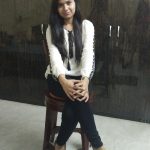 Parul is an enthusiast writer, currently working at Univariety. Despite being from a technical educational background, she started her career in writing because of her passion. She loves sketching and doodling while enjoying a cup of black coffee. When she is not writing, she likes watching movies, travelling, and exploring new places.