How should I transform my career?
There might be a time when you thought about this question or there may come a time when you'll think about it and decide to transform your career. We, the team of the Global Career Counsellor Program (as a decade-old online career counselling course) have seen many examples where people have transformed their careers just because they wanted to be in a more satisfying job.
And what could be better than helping students, guiding them in the right direction and creating our country's future?
Right! We are talking about career counselling.
You must be thinking that these people could be in the initial phase of their careers. But this is the half glass water that you are seeing. The other half refers to people who had done great in their careers and were doing further. But somehow sometimes, they felt the need of changing their careers. They chose us and asked – how to transform my career? We assisted them from the very first step to the last and are still assisting them. The reason why we help individuals in transforming their careers is that we have seen people sustaining in their old jobs, unsatisfactory ones and struggling throughout life. As a responsible organization, we don't support this process and this is why we help people and give the answer to their most common question: 
It's actually a brave step to take when you decide to change your career and the most satisfying one also. After assisting thousands of people, we have come up with some tips that you should follow while doing a career change. The tips are listed below. Please go through these and if you find them effective, do let us know in the comments section.
Assess Your Values, Interests & Skills
As it's pretty clear that you are doing something in which you are not satisfied and you want to pursue a satisfying career. Hence, you first need to understand your interests, likes, dislikes, strengths and weaknesses. You can use Psychometric Tests and assess your abilities according to your interest.
You can review the things that you were already doing, your role, projects, and accordingly find your niche. Just be clear in your requirements. Determine whether your core values and skills are addressed through your new career search.
Research Potential Careers
After understanding your niche, you can search for potential career options. You can start with alternative career choices and for that, you can also take the Ideal Career Test. However, one of the safest and growing career options is the education industry. If you come from any other educational or professional background, this industry is the best choice for you. 
You can re-start your career as a career counsellor. You have also gone through the same situation that these young minds are going through. Who could be the best person to help them out. Along with sharing your theoretical knowledge, you can also help them with practical experience.  
If you think that this profession is not for you, you are mistaken. If you want to join this industry, the only thing that matters is your zeal to help students. If you have a bachelor's degree, you can start your career as a career counsellor. If you are an educator, psychologist, homemaker, corporate professional, college pass out or even retired professional, you can easily join this recession-proof profession.
Upgrade Your Skills
If you want to work as a career counsellor, you need to take care of some points: 
You should have at least Bachelor's degree

Your communication skills must be good (we don't emphasise English only, you can counsel students in regional languages also)

21st-century career counselling skills
The second and third points can be covered by upskilling yourself. And in this journey of upgrading your career as a career counsellor, we are with you. The Global Career Counsellor Program is Asia's 1st comprehensive online program for individuals passionate about career counselling. The program is a door to enter into the career counselling field with 21st-century advanced skills. To know more about the program, click here. 
Use Your Network to Grow
Career counselling is a field in which a wide network is always helpful. Networking is one of the best ways to tap into the market as an individual and stand out in the crowd. It increases the chance of getting noticed and opens doors for various opportunities.
They say that Network is your met worth and we truly believe in this saying. Therefore, we have an exclusive community, the "Inner Circle". It is a private & exclusive community of Global Career Counsellor program alumni which fosters an atmosphere of continuous learning, collaboration, and support. Know more about the community here. 
Become Your Own Boss
According to Startup India, "India has the 3rd largest startup ecosystem in the world; expected to witness year over year growth of a consistent annual growth of 12-15%."
Considering the statistics, in 2018, India had about 50,000 startups and 1300 new tech startups were born in the year 2019.
Therefore, if you want to be your own boss and start your career counselling venture, become a Super Counsellor. It is a career counselling program unlike any other. It supports individuals aspiring to set up their own career counselling venture and provides them with world-class resources to strengthen their practice.
We have so many examples of people coming from different backgrounds, transforming their careers and joining the career counselling industry. Some of them are: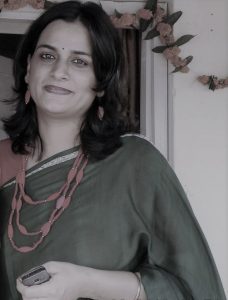 Meet Ms. Ranjana Sirohi, a Certified Global Career Counsellor from New Delhi. She is a strong believer in learning & perseverance and advocates the importance of creating one's future through calculated and well-thought decisions. Being in the important role of a homemaker, Ms. Sirohi discovered her passion for helping and guiding students and decided to transform her career as a career counsellor. Read Full Story Here.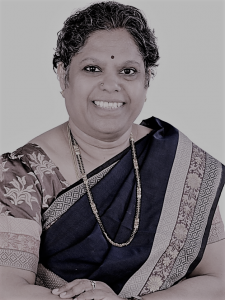 Meet Ms. Padmavathi Devarakonda, Career Counsellor at ACA Sports Counselling, Hyderabad. Being a wife of a merchant navy officer, and mother of a professional tennis player, she got the opportunity to travel the world. Even when she took a break from her career, she used to guide athlete students in making career decisions and discovering backup career options. Know how she transformed her career and started guiding students. Read the Full Story Here.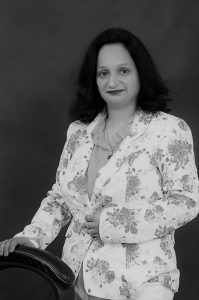 Ms. Pooja Dhiman followed her passion for helping students and went on to become a certified career counsellor despite coming from a different educational background. 19 years in the corporate field with a good position and income wasn't satisfactory for Ms. Dhiman. Soon, she connected with students and realized that she was passionate about helping students find the right career path. Read the Full Story Here.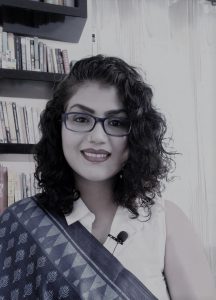 Coming from a small town, it was not easy for Dr. Jyoti Girish to follow her passion & dreams. However, she did not only achieve her goals but also elevated her profile with skills & competencies. Dr. Jyoti started her career as a Marketing Executive and soon moved into the Banking Sector and started working in Corporate Sales. She gave a pause to her career after being blessed with a child. But as she always wanted to be in the field, after 3 years, she restarted her career. To know how was her career transformation journey, Read the Full Story Here.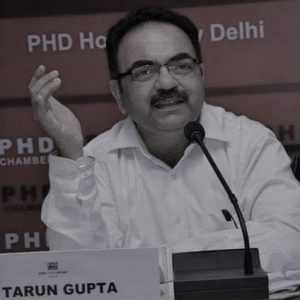 Mr. Tarun Gupta has 3 decades of experience in the telecom industry. Despite working as a telecom professional with some of the most reputed organizations, Mr. Gupta moved into the career counselling industry quite naturally. Out of interest, he used to guide engineering students. His passion for helping students towards the right career path took him to the Global Career Counsellor Program. Read the Full Story Here.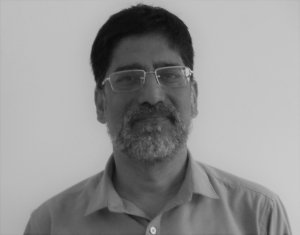 Working as a mechanical engineer for 43 years, what made Mr. Jain transform his career? In his words, "Most students are unaware of their interests, true potential, and availability of career opportunities. So, I decided to make a difference in their lives."With a decade of experience in career counselling, he felt the need to upskill himself. Read His Full Story Here.
If you haven't started your career counselling practice and thinking about whether to opt for this career or not, you're missing out on your dreams. If you are passionate about helping students find the right career path, don't think too much, become a trained career counsellor. 
To help you become an informed and successful career counsellor, the Global Career Counsellor Program is always with you. This online career counselling course equips candidates with 21st-century career counselling skills. After the completion of the program, the candidate receives a Green Belt Certificate from Univariety and a Record of Participation from the UCLA Extension.
So what are you waiting for?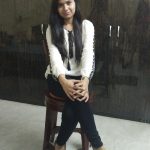 Parul is an enthusiast writer, currently working at Univariety. Despite being from a technical educational background, she started her career in writing because of her passion. She loves sketching and doodling while enjoying a cup of black coffee. When she is not writing, she likes watching movies, travelling, and exploring new places.