Graduation day!
Everyone feels special when they hear these words. It feels like yesterday only when you enrolled for the Global Career Counsellor Program and started the first module. However, the best part about completing the program is the record of participation you get, the Green-Belt certificate and obviously, the Convocation!
We celebrate the accomplishments and achievements of our trained career counsellors through the convocation ceremony. It's a sign that you have entered into the world of career counselling professionally and millions of opportunities are waiting for you!
With the same energy and spirit, we celebrated our recent Global Career Counsellor Program E-Convocation on Saturday, 14th May 2022. This was our fourth e-convocation since inception. The event was conducted over ZOOM with over 800 trained Global Career Counsellors and their families and friends.
The fact that people from different backgrounds attended was very exciting. Many of them came from educational backgrounds, some from technical backgrounds, some from corporate backgrounds and the list goes on. The one thing they all had in common was the desire to guide students in the right direction.
Our ceremony was made even more special since some special guests addressed our graduates. Hosting these industry stalwarts was an honour and privilege.
Highlights of the Event
Let's Meet the Industry Leaders
Opening Keynote
Ms Oindrilla Gupta, Senior Vice President, Institutional Success and Counseling, Univariety delivered the opening keynote.
Ms Gupta has been an integral part of the Univariety journey from its inception in various capacities. She has helped establish a counselling team of world-class career counsellors who are experts in changing the landscape of career guidance in India. The endeavour is to create a benchmark in the career counselling practice and help high school students in finding the right career path. 
Univariety is India's leading career counselling and college guidance body. The organization helps students to find the best career path for them. It guides parents on how they can contribute to their child's career. It also provides a platform for career counsellors to follow their passion and help students in finding their right career direction. 
Univariety not only contributes to helping students and parents but has also developed India's first generation of Career Counsellors by launching the Global Career Counsellor Program in collaboration with UCLA Extension. 
In Ms Gupta's words, "One of the key intents of the Global Career Counsellor Program was to make this career the choice of becoming a career counsellor reality in India because there weren't too many courses at that point of time when we had structured this one. We are very proud that we have contributed to their education ecosystem by bringing together this particular program and now we have so many wonderful people who have chosen to do it and use this as their profession in their daily lives.
There is so much change in the education ecosystem that brings confusion into the minds of parents and students. Because of this confusion, they are wanting to get the right help in order to make the right choice and what better them being able to interact with somebody who is qualified to do it. Thus, this industry has a very big scope for career counsellors."
Convocation Address
The convocation address was delivered by Mr Denis Couturier, Director, Custom Programs & Corporate Education at UCLA Extension. He is an accomplished leader with over 10 years of experience in higher education organizations serving culturally rich, diverse populations exceeding 40,000 students. 
Denis began his career as a Director of Community Services and he quickly became one of the youngest leaders in Quebec Province's public college system in Canada. Fostering teamwork and establishing a productive work environment, he has achieved great success over the years by being a servant leader with a focus on productivity from a team-first perspective.
In his words," In this ever-changing world, continuous learning is very important. To support this aim, we collaborated with Univariety & the Global Career Counsellor Program. This program provides you with the skills and the knowledge needed in the field of career counselling. Congratulations to all of you. You are now part of a huge network of career counsellors worldwide."
Commencement Speech
We invited two special guests to deliver the Commencement Speech at the event. 
First, we invited Dr S. Ramakrishna Velamuri a Professor of Entrepreneurship and Dean at the School of Management, Mahindra University.
Professor Velamuri's primary expertise is Entrepreneurship. His research focuses on entrepreneurial opportunity recognition and evaluation, entrepreneurial resource mobilization, business model innovation, firm growth, entrepreneurial teams, and business ethics including stakeholder theory and ethical decision making. He has published extensively in peer-reviewed academic journals and his research is highly cited. Professor Velamuri has written several award-winning business cases in addition to making business presentations in academic and industrial settings
In his words, "I am a product like most of you of the Indian education system. When I did my schooling in the 70s in India, there was no such thing as called career counselling or even counselling for the studies. I think one of the most exciting developments in India is the emergence of this profession of career counsellors. Because it's very important to guide youngsters to choose what is right for them."
The speech was followed by our second special guest, Prof. Kalaichelvan G.
He professionally teaches microbial biotechnology related subjects with research on food and environmental biotechnology. Spearheaded the formation of Industrial Biotechnology and its founder Chair. As IQAC Coordinator formalised the procedures and developed norms for Academic Auditing. As Deputy Director of Academics was part of the FFCS (Fully Flexible Credit System) implementation in VIT. As Controller of examinations, synchronized the assessment system with FFCS policies and rules. He has designed and developed the authoring and deployment of Computer-Based Tests for VITEEE in 2013. As Director of Admission (PG and UG) initiated IT tools like digital marketing and SEO for student acquisition and VIT branding.
He also congratulated our trained career counsellors. In his words, "I am glad that 896 counsellors are graduating today and my hearty congratulations to them all. Graduating gives a sense of achievement to the counsellors that they have completed and now they can initiate into the world of career counsellors and apply whatever they have learnt.
Like a scale that doesn't have any bias, you should be objective in your assessments and guide the students properly."
Valedictory Speech
We invited one of our Global Career Counselors graduating in this batch, Ms Niharika Modak from Pune, to share her views and experiences with us. She strongly believes that education is one of the most important aspects of a child's life. To make the right decisions for their future, students need professional support and expertise. This is why Ms Madok started helping students by providing a direction to them.
In her words, "I am very glad that I am part of the GCC community. I have the freedom to work from anywhere. I have big control over time and the best part is that I get to know about so many kids and teenagers having beautiful dreams about their future. Guiding them with the best suitable careers and courses, and giving them a roadmap to lead the best possible bright future makes you feel fulfilled. 
Today, I am very glad to see so many future counsellors who are ready to help thousands of students. Believe me, they need us for choosing their bright future and I wish you all best of luck."
Celebrating the Graduating Cohort – Introduction to the Inner Circle
As a way to provide learning and earning opportunities to our career counsellors, we introduced the "Inner Circle – Alumni of Global Career Counsellors". It is a private community on Facebook that is only accessible to Global Career Counsellor graduates. We are a proud community of over 2000 global career counsellors. Through this community, they can earn, grow, and learn together.
Conclusion
Lastly, we wish all the best to our Global Career Counsellors in their future endeavours. Our best wishes are for them to succeed in their lives and to assist students in finding their career paths. To provide every possible facility on this journey, the Global Career Counsellor Program provides training in becoming a good counsellor and also guides participants in starting their own practices.
Know More About The Program Here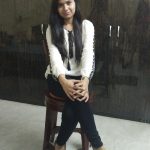 Parul is an enthusiast writer, currently working at Univariety. Despite being from a technical educational background, she started her career in writing because of her passion. She loves sketching and doodling while enjoying a cup of black coffee. When she is not writing, she likes watching movies, travelling, and exploring new places.