A successful career can't be built by just doing well in your job. Knowing the market inside-out is equally important. You should know how to build your network and market your services to create a mark of your own. 
Utilize the power of networking, create trusted interpersonal connections and gain traction & credibility.
Table of Contents
What is Professional Networking?
Professional networking is where people connect for career or business-related reasons. They share relevant information, experiences, and learnings to build capital and grow in the industry.
People mentor others when necessary, help to solve work-related problems and sometimes provide information about prospective employers or clients.
How can Networking Help You? 
Interacting with people increases your confidence, broadens your way of thinking, and teaches you to become a better team player. Several other benefits of networking are:
Networking is essential to gather information about your career or profession. Meeting new people lets you explore essential skills, current trends of your profession, its future scope, etc.

If you want to set up your own business or are already a business owner, networking can help you with finding the best candidate for a particular job role. You can choose the best people who can work for your organization and take it to the next level.

When you meet new people, it automatically boosts your confidence and makes you feel optimistic about your career. You can learn from their experiences and apply further.

 If you are working on a project and worried about how to tackle it, you can connect with an experienced person in your network to get guidance.

One of the most important things networking provides is prospective clients. When you meet different people, tell them about yourself and your services. One of your contacts may help you to meet prospective clients.
Recommended Read: The Importance of Networking for your Career
Who Should be in Your Network?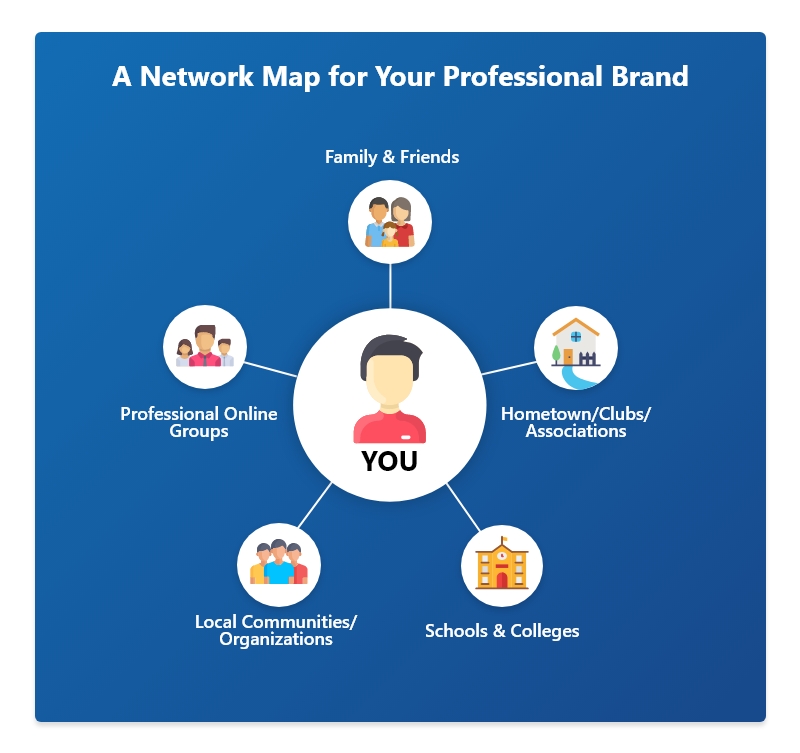 There's no hard and fast rule for establishing a network. You can even build your network with almost every person you've ever met. 
However, there are certain people that you must have in your network such as:
Former & Current Coworkers: Connect with people from your current and previous organizations. They can help you meet with different client bases and make you understand trends and technologies they are currently working with. 
Your Professional Peers: Peers from the same professional background can help you in many ways. They share their experiences about the industry, make recommendations, and could help you reach the right people.
Stalwarts of the Industry: If you get an opportunity to meet industry stalwarts, never miss it. Connecting with them makes you feel confident. You can learn from their experiences and apply in your work.
If you successfully end up establishing a strong network with industry stalwarts, they may help you with professional recommendations also.
Family & Friends: Your friends and family might not help you directly. But don't underestimate the power of connecting with them. You never know when someone from your family may help you in your career for getting prospective clients.
How to Build Your Network?
They say when you build a network, the network builds you!
It provides you with visibility and helps you stand out from the crowd.
As we all know how important establishing a network is, let's understand different ways to build a successful network.
Approach Right Connections:
You would have made 'To-Do' lists for transactions in life. Similarly, it's recommended to make a 'To-Who' list to create a strong network. List out the kinds of people you want to approach. 
You come across hundreds of people a day. It's not possible to connect with all of them and get where you want to be. Therefore, create a clear approach. Target those people who can help you and whom you can help to create a win-win situation for both sides. 

Utilize Social Media:
Social media is the key to reach millions of people in one go. This platform is open for all and a great way to increase your reach.
Therefore, utilize various social media channels like Facebook, Twitter, Instagram, etc to meet a broad array of people from all over the world. It helps you make your connections better and stronger. 
Nowadays, LinkedIn has become one of the most powerful mediums to establish professional relationships. You can start by optimizing your LinkedIn profile. Submit every relevant information about you and your profession. Make your profile look professional, trustworthy and attractive.
Express Your Thoughts in Your Content:
When you share your content like blogs, social media posts, or any web content, make sure it is relevant and effective.
Sharing only self-promotional content is not helpful for your brand. It is important to serve your contacts as well so that they feel engaged. Create and share content that's both valuable and related to your line of work.
Attend Networking Events:
Networking events are a great way to meet new people and the right resources. Either online or in-person, if you want to build a strong network, attending networking events should be in your priority list. You can reach out to people of different mindsets, personalities, having different experiences, etc. It helps to learn more about your industry and what you should do to make yourself visible.
Join a Networking Group:
If done effectively, networking can take your brand to the next level. You just need to step out of your comfort zone. Meet people, join different professional networking groups, get involved in their activities and learn from their experiences.
Therefore, join a relevant platform where you can meet people, learn, and grow.
Broaden Your Network with Inner Circle – Alumni Of Global Career Counsellor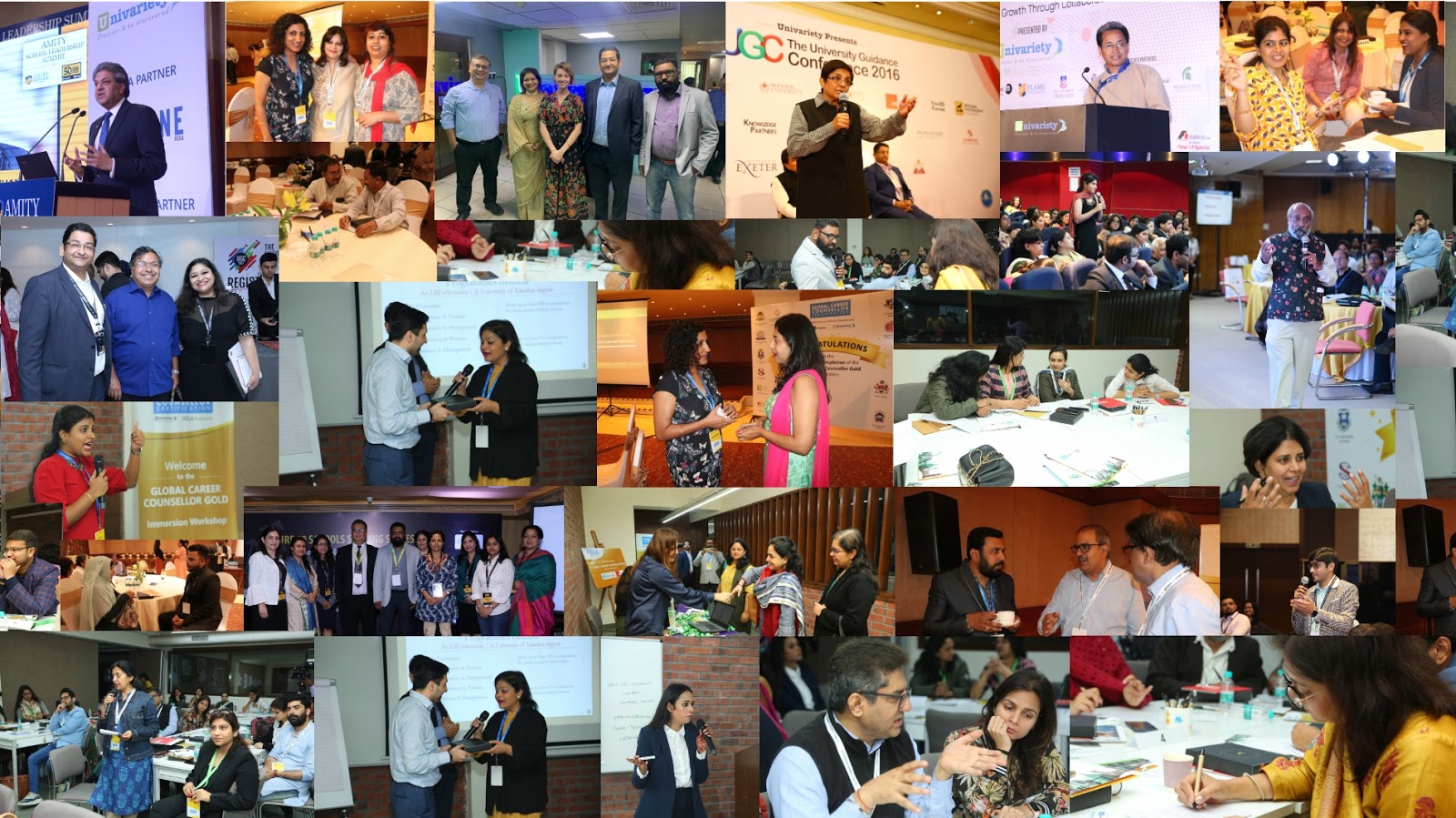 Majority of people agree that joining an active community is one of the best ways to create a strong network. It is a powerful medium for business growth and professional development.
Therefore, we launched an exclusive and private community on Facebook, "Inner Circle – Alumni of Global Career Counsellor". It is India's largest career counselling network online consisting of trained Global Career Counsellors offered by Univariety in collaboration with UCLA Extension. It is an ever-growing community that brings together professionals from varied backgrounds to foster an atmosphere of continuous learning, collaboration and support.
Read here to know more about the Inner Circle – Alumni of Global Career Counsellor.
If you are a trained Global Career Counsellor, don't miss this opportunity of learning, earning and networking. Click here to join Inner Circle – Alumni of Global Career Counsellor.
If you are an aspiring Career Counsellor, get yourself trained with the Global Career Counsellor program.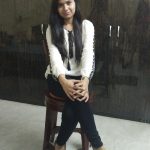 Parul is an enthusiast writer, currently working at Univariety. Despite being from a technical educational background, she started her career in writing because of her passion. She loves sketching and doodling while enjoying a cup of black coffee. When she is not writing, she likes watching movies, travelling, and exploring new places.