The technology sector is the hot-favourite sector for students. The majority of Science students dream to get a job in the tech sector. 
As of the report of the year 2020, India's IT workforce accounts for 4.36 million employees. More than 15 lakh engineers graduate in India every year. This data showcases the demand of the IT sector currently and in the upcoming years.
As a career counsellor, you may come across several students willing to work in the IT sector. How should you approach them? After getting their psychometric tests, knowing their interest, capabilities and consulting with their parents, what jobs you can suggest to your students. All these questions can come into your mind when students would ask about the technology sector job opportunities.
Here, in this article, we are going to discuss 7 in-demand tech jobs in the world.
Data Scientist
These professionals work to extract the maximum value out of data. They gather market, business, and customer data, analyze & interpret this complex data and then forward it to the concerned organization or business. The organization uses this data to understand business performance and design various tools, boost their revenue, and in decision making.
Reports say that this profession has seen a 29% increase in demand over years and a drastic upswing of 344% since 2013. 
Therefore, they are some of the most in-demand professionals and the profession is one of the highest-paid tech jobs within the data domain.
Software Developer
These are the creators of software programs. Every computer software that you use is developed by these professionals. Software developers are divided into various segments like application developers, IOS developers, full-stack developers, etc. However, they all work alongside computer programmes.
These professionals analyse the user needs, plan their requirements technically, prepare documents and then test the final output.
Their roles are divided into front end developers (who take care of the users' feasibility) and backend developers (who take care of the programs, codes, etc).
The demand for these professionals has been increasing year over year and their future growth can be projected by 24% in the coming years.
Web Developer
These professionals create online software to meet the needs of clients. They use various technologies and programming languages to create that software. They work on multiple programming languages and operating systems so that their creation can be run anywhere on any computer.
As compared to other tech professionals, these web developers have the most coding courses available to sharpen their skills. Their future growth can be projected by 15% in the coming 2-3 years.
Also Read: Career in Journalism: Courses to Pursue Other Than Mass Media
AI Specialist
Artificial Intelligence, also known as Machine Learning, is the intelligence demonstrated by machines and computer systems. AI deals with machines and computer systems that mimic the cognitive functions of human minds like talking to people, carrying luggage, and even decision making.
If we talk about its scope, the scope of Artificial Intelligence in India is promising. It has immense potential to change each sector of the economy. From education, healthcare to agriculture, every sector has been influenced by Artificial Intelligence in the world.
Today, students look to make their careers in AI. They search for various information regarding the course like types of AI programs, career prospects after pursuing the course, eligibility criteria, admission process, popular colleges in India, etc.
The profession is highly in demand and offers great opportunities too.
Robotics Engineer
As the name suggests, these engineers design, build and test robots. They manufacture the robots and check whether they are efficient to use, safe to operate, and feasible to maintain. 
From automotive, aerospace, to nuclear, IT these professionals work in every field. As technology is booming every day, they have been considered one of the most important resources.
Cybersecurity Engineers
This was one of the most popular jobs in 2018 and 2019. And surprisingly, this tops the list in the years 2020 too. Talking about the level of this profile, Cybersecurity Engineer is an intermediate to advanced-level position in most organizations. These engineers design and implement security systems to defend against hackers, cyber-attacks, and other persistent threats. They respond to all security breaches to the network, troubleshooting all network and security issues, and create a safe and secure system to work.
There's a great demand for cybersecurity engineers and specialists across the world. Because the more we are going towards technology, the more we need security professionals. This is the reason why cybersecurity is an evergreen field to work at.
Cloud Engineer
These professionals handle and manage all the technical aspects related to cloud computing. They plan, design, manage and monitor cloud systems of organizations. These engineers evaluate the infrastructure of an organization and try to convert it to the cloud so that their data remain safe and secure. 
Cloud engineers also debug cloud initiatives when required. As everything is going digital and every data saves on the cloud, cloud engineers have great scope in the future.
These are the top 7 in-demand tech jobs that will see rapid growth in the coming years. If you are an educator or a career counsellor, this information would help you guide your students.
If you love helping students and want to guide them to select the right career path, become a Global Career Counsellor.
This is an industry-ready program offered by Univariety in Collaboration with UCLA Extension. The program helps individuals to develop and sharpen their career counselling skills within 50 hours. The Global Career Counsellor Program has helped more than 5720 candidates to polish their counselling skills and transform their careers.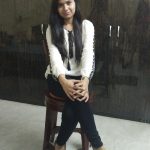 Parul is an enthusiast writer, currently working at Univariety. Despite being from a technical educational background, she started her career in writing because of her passion. She loves sketching and doodling while enjoying a cup of black coffee. When she is not writing, she likes watching movies, travelling, and exploring new places.