1st Anniversary of Inner Circle – Alumni of Global Career Counsellor
Yes! We did it. What an amazing milestone we have achieved!
Inner Circle has just turned 1. It's a moment of immense pride and celebration for all of us. 
For those who are not aware of what, Inner Circle is, there's a quick recap. On 21st November 2020, we took an initiative and launched the Inner Circle – Alumni Network of Global Career Counsellors. We set up an exclusive and private community of trained Global Career Counsellors on Facebook. The community was launched with a vision and mission of sharing resources, answering questions, taking part in different learning opportunities, availing different earning opportunities, and more.
Now, as the community has completed its 1-year existence, a lot has changed with time. Let's take a look recap of how was the journey of Inner Circle in this one year. 
1 Year in Review: What have We Achieved So Far
It's been an exciting year for all of us. We started something new, first of its kind, a community for career counsellors to engage, learn, and grow. And we have succeeded to create this India's Largest Community of Career Counsellors.
Though it is not every day that one comes with a truly different idea. But the journey of Inner Circle so far will leave you spellbound. Let's go through what happened in this one year.
1500+ Members
When we look back, we see that this community was started with a few members. After one year, we are a family of 1500+ members working together to upskill themselves and help students exceptionally. 
50+ Stories Featured
The doors of career counselling are open for everyone. Whether you come from the same background or a different one, it's easier to make a career in career counselling and excel in this industry. 
We have seen people coming from different backgrounds and joining the career counselling industry. To admire such people and inspire others, we feature their career transformation journeys in the community. It not only helps them get recognition and appreciation but also sets an example for those who are still thinking about becoming professional career counsellors. 
In the past year, we have featured over 50 career transformation journeys. People are coming from teaching, corporate, psychology backgrounds and more. Talking about age, in our community, we have 21 years old career counsellors as well as 70 years old career counsellors. The one thing that is the same in all is their passion for guiding students. Therefore, we love to feature such individuals who could be inspirations for others.
 
22+ LIVE Webinars
When it comes to learning, we make sure that our alumni get plenty of opportunities to learn something new every time. And what could be the best chance rather than learning from the experts directly? 
Hence, we conduct different webinars and LIVE sessions for our alumni so that they can learn and grow. We invite various universities/ institutions from India or abroad. The university representatives come and talk about a particular topic and let these career counsellors know different industry updates and trends. They share their experiences & thoughts to equip these professionals with advanced 21st-century career counselling skills.
10+ Networking Sessions
This community was built to help new and experienced career counselling professionals to engage and learn. Due to the pandemic, everything was paused and a physical networking event was one of them. To make our career counsellors know each other, we came up with the idea of virtual networking events. Therefore, we conducted over 10 networking events in this one year to make these professionals connect and learn. 
30+ Earning Opportunities
There are immense earning and growth opportunities for career counsellors today. And to help them explore such opportunities, we keep updating the Inner Circle members through various posts. Not only us, even different professionals who run their businesses, they also post about different job opportunities. If they come across any particular requirement for the career counsellors, they share in the community and let others avail the chance to fulfil their dreams. 
Look What professionals Have yo Say About Inner Circle
As we have already mentioned that Inner Circle is a proud family of over 1500 members. It is a matter of immense pride to have such enthusiastic people in the community. They all admire the community and engage in every activity passionately.
Don't believe us? Let's have a look at what people have to say about the community.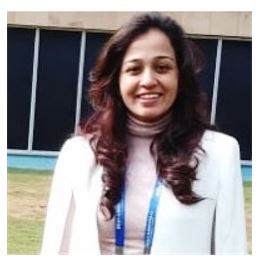 Anupama Shinde, Trained Global Career Counsellor
I feel extremely proud to be a member of the Inner Circle community. It is a forum, where all the members can share their queries, experiences and research. It helps them emerging counsellors like us to grow.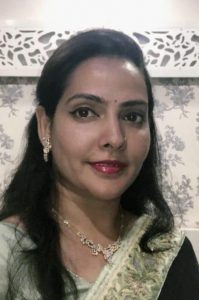 Urvashi Patodi, Trained Career & Guidance Counsellor and a Life Coach
I am a proud member of Inner Circle where people share their knowledge and wisdom. It's a community where we grow together, share success stories that motivate others. This gives a lot of happiness and joy to see fellow members succeed.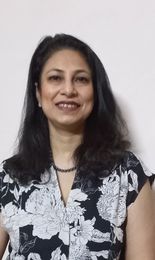 Ishita Banerjee, Founder, Careerforte, Delhi 
A unique aspect of GCC is you get entry to the Inner Circle of counsellors. We are a community of 1500+ members and growing every day. It's a fabulous platform where we ideate, seek advice and give advice. There are networking programs, value additions. A lot of things happen in the Inner Circle and it's unique to GCC.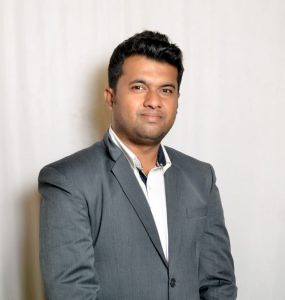 Tejas Koelkar, CEO & Founder of Sanskruti EduCare
With so vast knowledge, every career counsellor cannot be 100% accurate immediately. We have to have some references because we get various students and various questions and we need to have a detailed understanding of it. To make you a good counsellor, and give you in-depth knowledge, Inner Circle is very helpful. 
Conclusion
In the end, we would just want to wish career counsellors, congratulations, who are in the Inner Circle and ask to join the community who are not there. Don't miss out on this great platform to learn different aspects of career counselling, avail various earning opportunities, attend sessions, networking events, and more. 
If you like to help students find the right career path and want to make your career in a satisfying sector, become a trained career counsellor. The online program is offered by Univariety and the University of California, Los Angeles (UCLA) Extension. It is an all-in-one guide to career counselling in India. After completing the program, the candidate receives a Green Belt Certificate from Univariety and a Record of Participation from the UCLA Extension. This Green Belt Certification gives you global recognition and validation to guide students across the globe.
To know more about the program and how it can help you grow professionally,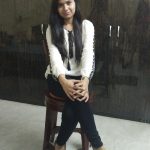 Parul is an enthusiast writer, currently working at Univariety. Despite being from a technical educational background, she started her career in writing because of her passion. She loves sketching and doodling while enjoying a cup of black coffee. When she is not writing, she likes watching movies, travelling, and exploring new places.