How does it feel when your students get into their dream colleges? Surely, you feel proud and satisfied when you see them fulfilling their dreams and going for overseas studies.
As per the Ministry of External Affairs (MEA), 2,61,406 Indian students went abroad in 2020 regardless of the pandemic. And this number is set to grow roughly to 1.8 million by 2024.
Talking about the journey, getting your students into their desired destination (including course, country, and college) is not easy. Due to high competition, the entire process of studying abroad might be a tad intimidating. The majority of students and parents are not aware of all the procedures and preparations to kickstart overseas education. 
That's when the role of a career counsellor/ overseas education consultant comes in. As a professional, you need to be skilled enough to assist students throughout the process of overseas education. Therefore, we are sharing a complete guide to help you assist students in the entire process of overseas admission.
How to Guide on Overseas Admissions?
If you want to help students in getting into the desired college/university, read out these points:
Finalize 3 Cs (Career, Course, Country)
Determining 3 Cs is the first and most important thing in abroad admissions. Getting to know what, how, and where to study is the opening move for students. As they are going to build their stepping stone for their professional journeys, you must help them first identify these three factors. 
You could meet such students who are already clear about their career journeys and know the course/stream/ career that they would like to pursue. On the other hand, there could be students confused about these three things. You must be able to handle both categories of students. And how to do that?
Understand student's innate ability and strengths with the help of psychometric tests

Get students to experience different careers fully with virtual internships

Matching their interest and aptitude and suggest the right career to pursue

Finalize courses for them in alignment with their chosen careers 

According to the careers, courses, and budget, suggest various country options

Explain the expense & scholarship potential for each country

Suggest 2-3 suitable countries in terms of quality of the study, cost, family, visa, etc

At last, finalize the list of careers, courses, and countries accordingly 
Shortlist Suitable College/ University
After finalizing the choice of careers and course, it's time to scout out for the university or college. A good college/ university, inevitably, play a vital role in creating the career journey of a student. While suggesting the best-suited college, you should take care of such points: 
Understand the college aspirations of students/ parents as per chosen course

Check the student's profile, preferences & admission chances, accordingly, create an ideal list of colleges

You can split the list into Aspiration List, Best-Fit List and Safe List

Create an information sheet (UIS) for each shortlisted college

After checking all these aspects, end up listing the best-suitable colleges
Also Read: How to Start an Overseas Education Consultancy?
Assist in Application Process
After finalizing ideal careers, courses, countries, and colleges, now, it's time to Apply, Apply and Apply. Check the list that you have created for the students and without a second thought, start applying for all the colleges. 
Now, the question arises, how to assist students in application processes. For the answer, read out these points:
Guide students on the choice of entrance tests recommended

Guide on the test pattern, syllabus and finalize best preparation strategy

Prepare students for entrance tests including coaching, books, practice tests, online services, etc

Understand non-academic requirements of shortlisted colleges

Work on the profiles of different students

Guide them super curricular activities build a strong profile

Overview of the complete application process

Guide on the documents required (eg. CV /Portfolio/LOR )

Assist in writing SOPs/essays etc.

Proof-read, edit, and structure the SOPs, essays etc

Timely submission of different applications

Follow-up with the universities for the shortlisted candidates
Prepare Students for Interviews
The interview term is itself very scary and exciting at the same time. Generally, students feel stressed and anxious about the entire process of college admission interviews. However, in this situation, you need to assist your students, teach them the skills necessary for the interviews, and get them on the right track.
There are two types of interviews for college admissions that students go through i.e. evaluative or informative. In the process of evaluative interviews, you candidates get to answer the questions asked by the admissions committee. However, in the process of informative interviews, students get the chance to ask questions about the university or college.
Highlight the key attribute that the university is looking for

Go through the frequently asked questions and the entire interview structure

Project the accomplishments of your students in the interview

Conduct multiple mock interviews for better practice
Visa Application
After getting the offer and accepting it, now, you need to proceed with the process of the visa application. As per the government rules, your students require to read into the desired country. As a career counsellor, how you should assist your students in this process? Let's see how:
Guide on documents required and finances for visa application

Support the entire process and do multiple quality checks

Ensure timely submission of the documents and process adherence

Conduct mock interviews to help students in visa interview preparations
These are a few points that you need to take into consideration whenever you are assisting any student for overseas admissions. However, if you want to be a trustworthy and go-to person for parents, being certified and specialized in Premium Overseas Admissions is what you need. 
You can upskill yourself with the specializations called Premium Overseas Admission and Student Profile Building Beyond Academics. In the entire journey of a student getting into the desired college and preferred country, these factors matter. 
Premium Overseas Admission
This specialization is focused on helping counsellors understand the core areas of overseas admissions directly from industry leaders.
Hands-on experience on LORs and SOPs

Information about Visa Processing

Guidance on College Selection and Application
Student Profile Building Beyond Academics
This specialization helps career counsellors understand various aspects of admissions to the leading universities with regards to:
Building a strong profile for students

How to create a personalized roadmap for admissions abroad

Steps to follow to secure scholarships
To help your students fully in overseas admissions, be specialized with the Global Career Counsellor Program Specializations. 
If you are passionate about helping students and need tips for students to guide on overseas admissions, this is the right page. Guide students towards the right career path effectively and become a Global Career Counsellor. This is an online career counselling course that helps individuals learn 21st-century career counselling skills. Explore different career options, courses, countries, extensive modules, real-life case studies, LIVE workshops, and more.
So, what are you waiting for?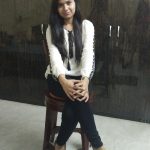 Parul is an enthusiast writer, currently working at Univariety. Despite being from a technical educational background, she started her career in writing because of her passion. She loves sketching and doodling while enjoying a cup of black coffee. When she is not writing, she likes watching movies, travelling, and exploring new places.