Deciding on a career path is a complex process. To finalize a choice, it's important to consider students' current values, interests, skills and preferences. Along with these considerations, the ability and potential of the students should never be ignored. 
When students try to find their career choice, they come across various problems like:
Find a perfect fit

Understand their aspirations

Fear of failure

Lack of course and career awareness

Peer pressure, etc.
This is the time when the role of a career counsellor comes into play.
A career counsellor understands the interests and aspirations of the students, analyzes their aptitude, and suggests them a suitable career path accordingly.
Procedure to follow while Advising Students on Making Career Choices
Career counsellors can follow this procedure to understand the thought process of students and suggest them a suitable career:
Identify Their Interests
An individual enjoys his/her work a lot more when he/she likes what he/she does. It's the first step a career counsellor should take while guiding a student, knowing their interests. Ask students what they want to become, what course they want to pursue, which college they want to study in, etc.
Understand Their Strengths and Weaknesses
Every student has some strengths and weaknesses. It's the responsibility of a career counsellor to identify their abilities and inabilities. This will help you understand the personalities of students and their likes and dislikes. Once, you get to know their personalities, it becomes easier to suggest the right direction.
Make them Aware of Various Career Options
The world is full of opportunities. Today, thousands of career options are available that no one could think of. However, students and parents are not aware of the majority of career options available in India and abroad. As a career counsellor, educate them about different career opportunities as per their interests and abilities. 
Read More: How To Guide Students Towards The Right Career Path?
To understand these aspects, it is important to take psychometric assessments of students. You can find different psychometric tests offered by Univariety. These assessments help career counsellors to understand the personalities, interests, strengths and weaknesses of a kid.
These tests act as a tool for students' self-exploration, and awareness and are the fundamental point of reference for career counselling as well. There are various types of psychometric tests available for career counsellors:
Ideal Career Test

Personality Type Assessment

Multiple Intelligence Test

Engineering Branch Selector

Humanities Career Selector

Commerce Career Selector

Learning Styles Test

Stream Selector Test
How to Guide Students on Making Career Decisions Using Psychometric Assessments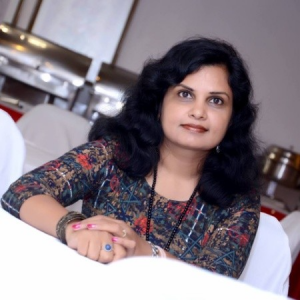 For me, the first thing while counselling a student is to know his/her personality. I use the Ideal Career Test for understanding everything about the students like their interests, likes, dislikes, strengths, weaknesses, etc. 
The Ideal Career Test is a psychometric tool that scientifically analyzes a student's capabilities, interests, aptitude, personality traits, etc. As counsellors, we need to instruct the students to attempt all the questions on their own and answer them truthfully without thinking if they are right or wrong. If not answered honestly, it can lead to misleading information about the student and can lead to incorrect decision-making.
This test should be generally conducted while the student is in 9th or 10th grade as these days, students start preparing for entrance exams like JEE immediately after their 9th or 10th grade.
These assessments help students to know about their strengths and weaknesses. The tests make the decision-making process easier leading to informed career choices.
Case Study 1:
A student of mine who is a 10th grader is very bright academically. Her parents wanted her to prepare for engineering but after joining the course for a month only she started losing interest. I conducted an Ideal career test for her which revealed that her Numerical Aptitude was just above average but when it comes to 3D visualization and expression she was excellent. Also, her assessment shows a high degree of creativity and imagination. Her personality traits show that she is a freedom-lover and cannot do a time-bound job. 
Based on these facts, I recommended that more than an IT or electronics Engineer, she will enjoy and succeed in working as an Architect/ Interior designer. Her parents also agreed to post this assessment that she loves sketching and has a very good aesthetic sense. Finally, they reached a consensus that she will prepare for the architecture entrance test and both the student and parents are satisfied with the assessment.
Case Study 2:
Another student who is a 10th grader, extraordinary in academics. Her parents were confused as she had always scored above 95% in all the subjects and she herself cannot prioritize which subject is more interesting for her.
A very dedicated student who gives her best when it comes to studies and doesn't like to lose even a single mark. However, still not sure about her career goals. Conducted her Ideal Career Assessment that also reflected that she has the aptitude to crack any exam. She has good concentration, good communication, and average creativity. Now, when it comes to her personality traits she is a freedom lover. She can work alone for long hours, has strong analytical skills, loves nature, is service-oriented, and is thoughtful. She wants a highly prestigious and well-respected profession. Hence, I suggested pursuing medicine rather than engineering.
The psychometric properties are useful for counselling students and suggesting them the right career path. One can understand everything about the students using these tests and find a suitable direction for them.
If you love guiding students and helping them in finding the right career path, become a Global Career Counsellor. It is an industry-ready program by Univariety in Collaboration with UCLA Extension. This all-in-one guide helps individuals to learn about career counselling from techniques and trends to best practices.