Suppose, a student comes to you, asking you different questions concerning different aspects, and you're answering all his/her questions and clearing the doubts.
This thought made you feel more credible and fulfilled. Right? 
Now, imagine, along with getting this satisfying feeling, getting better pay and increasing your earning potential too. 
This time, the feeling is more satisfying and fulfilling.  
Do you know career counselling and overseas education guidance go hand in hand? Yes, it's the success mantra for career counsellors to be skilled enough to help students in overseas education too.
According to the Ministry of External Affairs (MEA), in 2020, over 2.6 lakhs of Indian students went for overseas studies. The number was 588,931 in the year 2019. That implies that the number of students willing to study abroad has been increasing every year. 
Therefore, a career counsellor should upgrade his/her career by opening up a career counselling and an overseas education consultancy. If you want to know why and how career counsellors should open an overseas education consultancy, continue reading.
Benefits of Opening Up an Overseas Education Consultancy?
There are multiple benefits of opening a study abroad consultancy like immense recognition, increased student reach, more trust and value by parents, earning a decent amount, and more. Some of the major benefits are explained below:
Expand Your Horizon
For career counsellors, there are multiple career options available. They can become school counsellors, overseas consultants, collaborate with some organizations or even start their own career counselling set up and study abroad consultancy. 
If you are a career counsellor and want to expand your horizons, starting your own career counselling and overseas education consultancy would be the best option. 
Gain More Credibility
If you open your own overseas admissions consultancy, this will definitely impact your profile and credibility as a professional. Students will know that you will be there to answer their questions in different aspects. Ultimately, you'll become a more trustworthy and reliable resource for students and parents. That's how you'll grow as a professional. 
Reach Out to More Students
Working individually may leave you connecting with lesser students. The reason could be an individual effort, strategy and perspective. However, if you'll work with a team with different people would lead you to get various perspectives, ideas, strategies, etc. You can reach out to more students if you work as a team and what could be a better way of building a team than opening up an overseas consultancy. 
Also, students and parents trust such professionals more who work with a team of different professionals. That will definitely increase your credibility too. 
Increase Your Earning Potential
It's time for you to reinvent yourself. If you are equipped with the right training and strategy, you must definitely go for entrepreneurship. You should start your overseas education consultancy. There's no reason why you can't move up the corporate ladder. Therefore, invest in a study abroad organization and ultimately, increase your earning potential.
Also Read: Study MBBS Abroad: Scope, Admission Process, What to Expect?
How to Start an Overseas Education Consultancy?
Over the past few years, the demand for quality education has been exponentially increased.  Not only students but parents also have started emphasizing diverse education. This has made overseas education popular among students and their parents.
And the role of international education consulting firms has become more important. These forms help students with all the necessary information like country, career, courses, university selection, the application process, essays, LOPs, LORs, and more. Therefore, if you have enough knowledge about overseas admissions and you are skilled enough to guide students for the same, you must start your own overseas education consultancy. 
If you want to know more about how to start an Overseas Education Consultancy, read the points mentioned below:
Master Necessary Skills
Before starting up your own overseas education consultancy, you must master all the necessary skills like the understanding of:
Filling different entrance test applications.

Tracking the application after applying for the Universities.

Be in constant touch with parents to ensure smooth functioning.

Understanding of various application portals and filling them without mistake.

Taking care of the coordination, following-up, admission deadline tracking, etc.
Therefore, learn all the necessary skills, get an understanding of the entire process, and then go for opening up your own study abroad consultancy. 
Create a Business Plan
A business plan is the base plan of your business. It is an important document that contains the plans for the entire journey of your Study Abroad Consultancy and the way you intend to carry it out. This document acts as a roadmap for you and your team. It helps you plan and monitor your growth and can also help you communicate clearly with your team and help everyone stay in tune.
Get the Legal Requirements & Permits Done
As you know there are different legal requirements to be fulfilled in terms of entrepreneurship. If you want to open up an overseas education organization, first, you need to win the trust of students and parents.
And how is it possible? By registering your organization and getting all the legal procedures done. 
You can speak to people who have been working in this industry. After talking to them, you can get clarity on the entire procedure, whom to connect, what to do, and more. You can easily execute your plans with their guidance.
Connect with Different Universities
This is one of the most important parts of opening up an overseas educational consultancy. You should have a good connection with various universities in India and abroad. This will help you understand their admissions requirements, application process and ultimately help your students get admission to the desired college. 
For this, you should visit several universities, talk to their admissions officers, and understand their perspectives. 
Frequently Asked Questions (FAQs)
Question: How do I start an overseas education consultant?
Answer: If you want to start your own overseas education consultancy, you should start with mastering the necessary skills, creating the business plan, looking for enough funding, getting the legal permits done, and connecting with different universities/ institutions. 
Question: How do I start an overseas education consultant?
Answer: First of all, gather information about different courses, career options, countries, how to write essays, LORs & LOPs, and more. After getting enough knowledge, you can start with meeting people, creating strong networks, connecting with different universities, and creating the base. Then you can raise the needed startup capital, look for a good office space or you can open your consultancy virtually also. 
Question: How do I become an independent education consultant?
Answer: To become an independent overseas education consultant, you need to master all necessary skills like understanding different career options, courses, countries, colleges, application processes, writing essays, SOPs, LORs, and more. Start with counselling students at your individual level and then gradually think of opening up your own overseas education consultancy. 
Question: How do I market my educational consultancy?
Answer: There are multiple ways for marketing your overseas education consultancy. You can:
Start with the social media marketing

Conduct webinars and workshops

Gather the prospects' data

Send emails to the prospects

WhatsApp and send SMS to them

Collaborate with different institutions and more. 
If you want to make your career a satisfying career option, become a trained career counsellor. It is an all-in-one guide to career counselling in India. After completing the program, the candidate receives a Green Belt Certificate from Univariety and a Record of Participation from the UCLA Extension. This Green Belt Certification gives you global recognition and validation to guide students across the globe.
To know more about the program and how it can help you grow professionally,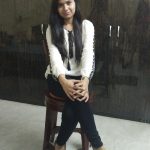 Parul is an enthusiast writer, currently working at Univariety. Despite being from a technical educational background, she started her career in writing because of her passion. She loves sketching and doodling while enjoying a cup of black coffee. When she is not writing, she likes watching movies, travelling, and exploring new places.