Getting back to work after a gap is not an easy decision. Whatever the reason may be – family, personal reasons, health issues, restarting your career after a gap is one of the most difficult moves to make.
The battle becomes more challenging when you decide to restart your career after a gap. Jumping back onto the career ladder could be daunting enough. You may feel anxious and unsure about re-starting your career. 
However, after reading this blog, you wouldn't feel worried and rusty and would be able to tackle the situation head-on. 
Sharing some tips here. If you find these tips helpful, do let us know in the comments.
Assess Your Situation
Many people make the mistake of jumping into the very first job they get. However, there should a systematic process to restart your career. 
First, understand yourself – your requirements, interest, strengths, weaknesses, and skills. Don't go for a job that you might not continue in future. You have already taken a gap. Therefore, this time a planned move can save you from losing trust.
You can opt for SWOT Analysis which includes knowing:
Your Strengths

Your Weaknesses

Opportunities Available

Threats
Once you get clear in your mind about these aspects, you can go for the next step.
Update Your CV Honestly
Most people think that an employment gap can ruin their resume. Therefore, they don't update their CV honestly. That's actually not a good practice. Never count your gap as a disadvantage. Be positive about it. It might make you different from others. 
Explain your reason for a career break and emphasize the skills that you learned in the gap. You can use the break as a means to stand out to employers. Don't forget to mention your achievements in the past. 
Network
Networking is one of the most important aspects whether you are professionally active or not. A good network helps you while you still working or in restarting your career. 
To start your career journey again, go through your existing connections. Spend some time reaching out to them like your ex-colleagues, clients, friends, family, etc. Let them know that you're open to a job opportunity and want to restart your career.
You can even join various online platform groups and get engaged. Start attending association meetings to show your presence.
Improve Your Skills
Polishing your skills is very important whether you are in a job or want to restart your career. It is pertinent to keep oneself updated with the latest technologies, trends, products, and more in the concerned industry. 
The best ways to do that are attending webinars, workshops, networking events, joining online courses, etc. To improve your skills, you can even start freelancing also. If you restarting your career, your experience would be a game-changer for you. 
Don't Hesitate to Transform Your Career
2 out of 5 people change their careers after taking up a break. Most people try dozens of non-impactful careers. However, focusing on effective careers can have a major impact on your career. 
If you want to transform your career, career counselling is one of the best professions to opt for. This is an ever-growing field and recession-proof industry that welcomes every individual irrespective of educational or professional background. 
According to Cognizant's report, among the popular job categories, career counselling is one of the professions with the highest year-over-year growth. It has encountered a "seven-fold" jump in job postings and has been growing rapidly.
Along with how to transform your career even after a break, also read about the Future of Career Counselling Here.
These are 5 useful tips that can help you in rebuilding your career even after a break.
We have plenty of examples where people have restarted their careers after a break or in their late 40s and even after their retirement. Sharing some of them.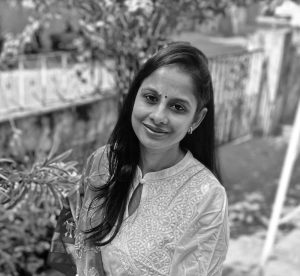 Meet Aesha Shah who restarted her career at the age of 40. It all started when she took a break from her successful Postgraduate Teaching job to raise her newborn. During the break, her ambitious and hardworking nature pushed her to utilise her free time more productively. Aesha started blogging about her parenting journey and found hundreds of readers who resonated with her. Read Full Story Here.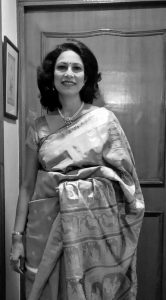 Meet Ms. Ishita Banerjee, Career Counsellor and Founder, Careerforte, Delhi found her passion after working for more than 2 decades in the field of Advertising, Sales & Marketing.
In 2014, while educating students, she realized that kids were confused about their career choices. While helping students in making career decisions, she realized the need for the right skills and validation to guide students. And then she stumbled upon the #GlobalCareerCounsellor Program. Read Here for Full Story.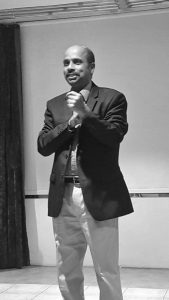 Meet Mr. Girijan Sankaran Nair who is one of those enthusiasts. Having spent more than 28 years with a Saudi Arabian company, Mr. Nair discovered a passion to guide students by making them aware of their interests and abilities, after learning from his personal experience. 
His daughter's career journey made Mr. Nair realize that there are so many students out there who do not get proper guidance and suffer because of a lack of information. Then he decided to opt for #careercounselling as a profession.
That's when he started looking for a specialized training program that could provide him with the right knowledge and validation. He came across the Global Career Counsellor program that provided him with all kinds of information like case studies, curriculum guidance, etc, needed to become an expert career counsellor. Read His Full Story Here.
If you are passionate about helping students and guiding them towards the right career path, become a Global Career Counsellor. 
This is an industry-ready program that helps candidates to enter the career counselling industry and develop advanced skills. The program has transformed more than 5720 careers. Now, it's your turn!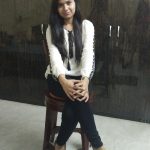 Parul is an enthusiast writer, currently working at Univariety. Despite being from a technical educational background, she started her career in writing because of her passion. She loves sketching and doodling while enjoying a cup of black coffee. When she is not writing, she likes watching movies, travelling, and exploring new places.