It's so exciting to think about the school and college days, fresher parties, cultural programs, competitions, and last but not least convocation.
Convocation, a sign that you have passed a certain level and new opportunities are waiting for you. With the same spirit and emotions, we celebrated our latest E-Convocation on April 10, 2021, Saturday. 
The event was conducted over a ZOOM call in which more than 250 Global Career Counsellor Program graduates took part with their families and friends.
In a queue, this was our third E-Convocation. The team behind Univariety and the Global Career Counsellor Program always come up with such events, webinars, workshops, etc for our esteemed career counsellors so that they can learn and grow together.
It was very exciting to see people coming from different backgrounds. Some of them were from educational background, some from technical, some from corporate, and the list goes on and on. But they all had one thing in common, the zeal to guide students on the right career path.
The ceremony was more special because we had some special guests with us to address our graduates. It was a great honour and privilege to host these industry stalwarts.
Let's Meet the Industry Leaders
Opening Keynote
The opening keynote was delivered by Ms. Oindrilla Gupta, Senior Vice President – Institutional Success and Counselling, Univariety.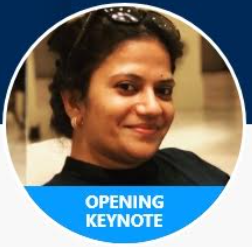 Ms. Gupta has been an integral part of the Univariety journey from its inception in various capacities. She has helped establish a counselling team of world-class career counsellors who are experts in changing the landscape of career guidance in India. The endeavour is to create a benchmark in the career counselling practice and help high school students in finding the right career path. 
In her experience of over two decades, Ms. Gupta has had a striking career in finance and has worked across the globe with companies like Prudential, Citibank and Goldman Sachs. She is happily married to her college pal and is a proud mother of two beautiful kids. Her contribution to Univariety is immense.
Univariety is India's leading career counselling and college guidance body. The organization helps students to find the best career path for them. It guides parents on how they can contribute to their child's career. It also provides a platform for career counsellors to follow their passion and help students in finding their right career direction. 
Univariety not only contributes to helping students and parents but has also developed India's first generation of Career Counsellors by launching the Global Career Counsellor Program in collaboration with UCLA Extension. 
In Ms. Gupta words," Education and career counselling is that cusp where we were in the financial industry back in 2004. What I mean by that the entire financial literacy that the country has gone through has predominantly happened because of the change agents (career counsellors). Each of them came from different background but recognized the need for financial and investment education. Just like our graduates, they had to get trained and learn a new skillset due to their needs. 
What each of you trying to do is similar to what those financial people had to do because the training was all new for them. 
The need for career guidance is very sublime. Most of our kids are not aware of the various career options to choose from. It is our duty as career counsellors to provide that information and guidance to them. Be that agent of change in the history of career counselling."
Convocation Address
We were honoured to have Mr. Denis Courturier, Director, Custom Programs & Corporate Education at UCLA Extension.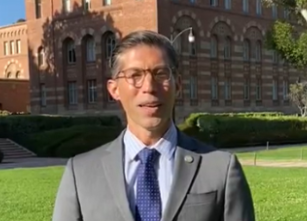 Mr. Courturier is an accomplished leader with over 10 years of experience in higher education organizations serving culturally rich, diverse populations exceeding 40,000 students. 
Denis began his career as a Director of Community Services and he quickly became one of the youngest leaders in Quebec Province's public college system in Canada. Fostering teamwork and establishing a productive work environment, he has achieved great success over the years by being a servant leader with a focus on productivity from a team-first perspective.
In his words," In this ever-changing world, continuous learning is very important. To support this aim, we collaborated with Univariety & the Global Career Counsellor Program. This program provides you with the skills and the knowledge needed in the field of career counselling. Congratulations to all of you. You are now part of a huge network of career counsellors worldwide."
Commencement Speech
We invited a special guest to deliver the Commencement Speech, Mr. Tarun Anand, Co-Founder of Universal Business School,  Karjat, Maharashtra. Having experienced in executive education at some of the best business schools in the world like Ross Business School, Michigan University-USA, Tuck School of Business, USA and IE Business School, Spain, Mr. Tarun was motivated to bring a fully residential International stylized campus to Mumbai, India's financial capital.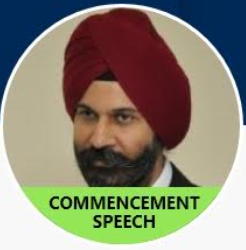 In his words," Firstly, I would like to congratulate Univariety for doing such incredible work of bringing career counselling to the forefront of the education industry. There was a critical gap in the students' lifecycle and career counselling is being plugged into the life of students because of all of you. 
I just want to say that hats off to all our graduating career counsellors. Through this tremendously difficult time, you all have shown resilience to go through this excellent program in this toughest time of mankind. You succeeded in investing yourselves that is the best service you could do for the future of the country."
Valedictory Speech
Moving forward in the ceremony, we invited one of our Global Career Counsellor esteemed alumni to share her experience with all of us. We are talking about Ms. Rupali Singh Tewari, Founder of Budding Boughs, Mumbai.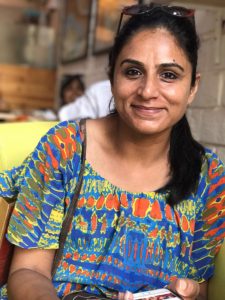 Ms. Rupali has been working as a counsellor for over 10 years now. She is Masters in Applied Clinical Psychology with a post-graduate Diploma in Guidance & Counselling. She has been a PGT-Psychology and it was in her mid-career that she decided to add Career Counselling to her set of skills. 
She is a trained career counsellor and a Black Belt Member in our private community on Facebook "Inner Circle".
In her words," For me, it's a moment of celebration. I am addressing to the audience that I am just one of you and I am remembering my day today when I was graduating. I have been with Univariety for 4 years.
I would like all of you to be aware that in this journey every child is very energetic, they are intelligent, and have the ability to do anything. They want to do good also and are very creative. These are the things as career counsellors we can encash on. They are also anxious and distracted. They don't know which career is the best fit for them. This is the time when we, career counsellors, come into the picture. We wish all of you all the best for helping those children in finding their right career path".
Read about the November 2020 Global Career Counsellors E-Convocation

here.
Celebrating the Graduating Cohort – Introduction to the Inner Circle
To provide learning and earning opportunities to our career counsellors, we introduced the "Inner Circle – Alumni of Global Career Counsellor", a private community on Facebook only for Global Career Counsellor graduates. It is a proud community of 1000+ global career counsellors. In this community, they can learn, earn, and grow together.
Conclusion
At last, we just want to wish our Global Career Counsellors all the best in their future endeavours. We wish them to do well in their lives and help students well in finding their career paths. To provide every facility in this journey of helping students, the Global Career Counsellor Program aims at training people to become good counsellors and also guides them in setting up their own practice.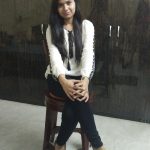 Parul is an enthusiast writer, currently working at Univariety. Despite being from a technical educational background, she started her career in writing because of her passion. She loves sketching and doodling while enjoying a cup of black coffee. When she is not writing, she likes watching movies, travelling, and exploring new places.