"If you don't love what you do, you won't do it with much conviction or passion."
– By Mia Hamm, American soccer player, Two-Times Olympic Gold Medalist
If you love what you do, it's a blessing. Do you know why?
Every 2 out of 3 people don't feel satisfied with their jobs. The reason could be anything like work dissatisfaction, lesser salary, change in interests, etc. The majority of the people are not happy with their current jobs and they are willing to follow their passion. 
What is the right way to convert your passion into a profession?
If you fall into the demographics, it's time to find out what you're really passionate about. It's time to turn your passion into your life's career. 
Follow these steps and take a step towards your dream career.
Ask What Makes You Happy
The very first step in making your passion your profession is analyzing your interests. For this, you need to find out the answers to these questions.
Is there anything that I would love to do?
What are my hobbies?
What profession seems satisfying?
Is one of my hobbies can help me in earning well?
Along with identifying your interests, analyze the hurdles you face in your current profession to avoid in the coming one. The other important factor is "Are you really good at it?". For instance, you love singing. You sing at parties, you used to take part in school singing competitions or college competitions. You enjoy singing. However, the other aspect of it is how good you are at singing. Will you be able to excel in this profession? Will you get good money in the future? Will you be able to sustain yourself in this profession?
These are also important questions that you need to ask yourself before finalizing your passion & profession. 
Once you think about all these questions and get answers, you are ready to find the perfect passion to turn your life around. 
Is Your Passion in Demand?
After finding out your passion and your skills in that particular field, determining its scope is also important. 
Discovering the demand for your profession in the market is one of the main factors. For instance, you like pottery, you excel in this but there's not much demand for pottery in the market, it would be difficult to make money out of it. Therefore, market research is equally important. Strong research is necessary to find out the job opportunities and current market trends of a particular profession. Getting paid and being appreciated for the hard work is all we want. 
Create A Proper Plan
You have cracked two major factors – Your Passion & Its Demand. Now, all you need is a proper execution plan. 
How exactly are you going to start your new profession?
Will you join an organization?
Will you start your own venture?
There are multiple factors to consider before making a decision on your career change. A proper plan will help you strategize the entire journey of your new career. Irrespective of your age or professional/educational background, it's necessary to plan out everything. After all, it's a very crucial decision in your life. 
Be Open to Suggestions
After doing your research and creating a plan, it's better to speak to experienced people. Show them your plan and explain the idea behind your career change. 
Making mistakes is common when it comes to doing something new, that too for the first time. What is more important is learning from the experience of others and taking suggestions with an open mind. People's experiences help more effectively because these are real-life incidents and the way these people have handled them. 
When it comes to taking suggestions, determination and commitment are the most important factors. The result will anyways depend on the effort you will put in and the way you will tackle the situation. 
Get Educated
In this new inning of your career, this time, you would be having the advantage of having an interest in what you are doing. If you leave your passion and start working in a different field with no interest, it could turn out to be a bad decision.
However, when your passion becomes your profession, it becomes an advantage and you're going to succeed. With passion, it's also necessary to have good skills in what you would want to do. Therefore, seek out training courses and consider becoming a trained professional. 
Source: coachkriengsak
Conclusion
Well, this is our guide on how to make your passion your career. We hope it helps you in making your professional choice and moving into a satisfying career. If you have any questions, do ask in the comment section. 
Success Stories – The Global Career Counsellor Program
We, the team behind the Global Career Counsellor Program, have noticed multiple professionals changing their careers successfully. Those people come from different educational and professional backgrounds. However, their passion is the same i.e. guiding students towards the right career path.
We are sharing the journey of those professionals. It might be helpful to you in changing your career.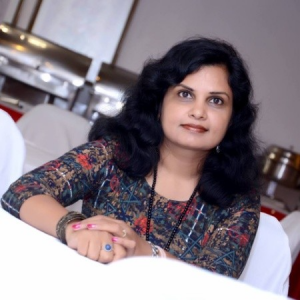 Meet Ms Sonali Shrivastava, Founder of PEAS Career Consulting, Pune. She is an MBA and holds rich working experience in the corporate field.
With her versatile career journey and 20 years of experience in the banking and IT industry, she understands the nuances of establishing a career in the dynamic world. Therefore, she started her career journey as a trained career counsellor with the Global Career Counsellor Program. Read Her Full Story Here.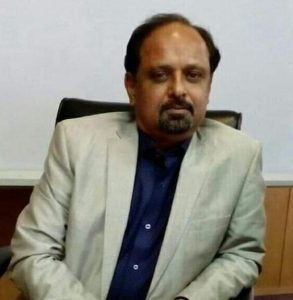 Meet Mr. Venkat Balantrapu, Founder & CEO of Weave Career, Chennai.
Having worked in different domains like banking, the insurance industry, and the education industry, he was most satisfied after starting his career as a career counsellor. Currently, he is working as an expert career counsellor, career coach, speaker, and author. Read His Full Story Here.
If you love guiding students toward the right career path, become a Trained Global Career Counsellor.
The Global Career Counsellor Program by Univariety in collaboration with the University of California, Los Angeles (UCLA) Extension is an all-in-one guide to Career Counselling. With over a decade of experience in dealing with students and parents, Univariety found the GAP and collaborated with the University of California, Los Angeles (UCLA) Extension to create an online program for India's first generation of career counsellors. The Global Career Counsellor program is more than just a counselling course. It is a unique program that has been created to equip individuals with blended learning through world-class instructors, skills and practical training to become career counsellors.
Know More About the Program Here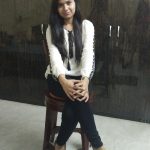 Parul is an enthusiast writer, currently working at Univariety. Despite being from a technical educational background, she started her career in writing because of her passion. She loves sketching and doodling while enjoying a cup of black coffee. When she is not writing, she likes watching movies, travelling, and exploring new places.