Exams are around the corner. Some students are already appearing for exams while some are waiting.
Whatever the stage be, the old familiar knot in the stomach that tells exams are looming explains everything. Stress, tension and anxiety are common during exams. While some students ignore them and believe that anxiety and pressure can be beneficial around exam time, some students need to be guided and motivated.
To help your students beat up the exam stress, you should ask them to
Improve their exam time management

Make their study table neat and clean

Read something interesting to refresh their minds

Take a break from social media

Get enough sleep

Put their worries aside & be kind to themselves
Once their exams get over and they receive their results, the next battle starts. The battle of getting into their dream college for higher studies. 
Today, colleges and universities look for more holistic profiles. For such competitive colleges and institutes, Ivy league schools, students face rigid academic and non-academic standards and fierce competition to get admission. 
Beyond the basics like marks and academic scores, demonstrating the students' interests early in the application process helps them go ahead of the competition. For this, they require skilled and experienced career guides. 
As career counsellors or educators, you can help students in fighting this battle of getting into their dream college. You can share your experience and guide them to:
Explore their interest

Select where to apply for a particular course

Find the best suitable college or university

Take standardized tests like SAT, ACT, etc

Plan when to apply for the college

Complete the application, etc.
In this journey of helping students, the Global Career Counsellor Program is always there for you. The program offers various modules for helping students with different aspects and resources to sharpen career counselling skills. 
The program dedicates an entire segment "College Admissions, Planning, and Students' Assessments" for helping students in getting admission to their desired college. This segment of the Global Career Counsellor Program is divided into 9 modules of 15 hours. 
Let's go through the modules one by one:
Module- 1: College Counselling Techniques & Best Practices
This module helps individuals to learn more about career counselling while helping students with college admissions. It offers various techniques and technologies one should use while guiding students. You will also witness some case studies to understand the real-life college admission scenario, students' queries and how to answer them. 
Introduction to career & college counselling

Various techniques used by top counsellors

Case Study #1: How to research to match students expectations with relevant colleges

Case Study #2: What kinds of students are meant for a technical college and a liberal arts college?

Recap Quiz
Module- 2: Managing Student Parents Expectations
The module helps career counsellors/ educators to understand the expectations of students & parents and provide them with the best suitable college. It also has case studies to understand the real-life parents and students questions and how to provide a satisfactory answer to them.
Understand the stated & unstated expectations of a student

Know the expectations of a parent and getting them to think holistically

Case Study #1: The student is having trouble verbalizing why he wants to study engineering other than because his parents want him to.

Case Study #2: A family applied to all top colleges without knowledge of the counsellor, now wants the help of the counsellor to create a backup plan. Importance of creating a backup plan from the start.

Recap Quiz
Module-3: Challenges in College Counselling
There are various hurdles in the way of right counselling. Like students, career counsellors can also be confused sometimes and face challenges while guiding students on college admission. This module helps career counsellors understand the mindset and seriousness of the students. They will get to know the common challenges faced while counselling students on college admissions and how to overcome them.
Kinds of challenges faced by career counsellors and how to overcome them

How to understand the seriousness of student towards the goal by looking at past actions & accomplishments

Case Study #1: Counsellor advice students on college admissions that contradicts the parents' advice

Case Study #2: Parents want students to apply only to top colleges anywhere in the world even though students are underqualified to get into any of them.

Recap quiz
Recommended Read: Importance of Psychometric Tests in Selecting a Stream
Module-4: Creating Effective Counselling Sessions
For a career counsellor, one of the most important things is to make the session engaging, interactive and useful for the students. This module teaches you all the techniques to make your students comfortable in the first meeting.
How to make a counselling session interactive 

How to engage students in the conversation

Understand measures that indicate the effectiveness of your counselling session

Case Study #1: Student can't decide between a specialized small college vs. a large traditional university to apply to

Case Study #2: The student wants to leave India for college, but his parents want him to stay close to home and attend a local university

Recap Quiz
Module-5: Counselling 9th and 10th Graders
Class 9th and 10th is the right time to start college admission counselling. However, at this age, some students seem serious to get into their dream college while some think that they still have time. It's important to make them serious about their college application and clear all the doubts.
How to drive seriousness towards career & college preparation

Help students in decision making and clear their doubts

Case Study #1: Helping a 9th grader choose the right subjects to make his profile appealing when he applies to college

Case Study #2: Helping a 10th grader pick the best extracurricular activity in which to participate, based on the activities that are truly valued by top universities

Recap Quiz
Module-6: Counselling 11th & 12th graders on How to Find their College Major
Class 11 and 12 students already seem serious about their college admissions. However, some of them don't understand if they can make their career in their interest or not. It's important to make them understand that hobbies, interests, and career options are different in some aspects. As career counsellors, you can give them the clarity they want.
Teach students the difference between a hobby or interest and a career option

How to create an initial hypothesis for students to know what they want to do

Case Study #1: Jack wants to study acting, but his parents want him to study science

Case Study #2: Helping a senior choose between two universities in different locations with different types of majors

Recap Quiz
Module-7: Factors for Students to Consider when Deciding Where to Apply to College
Deciding where to apply is one of the most important parts of the process of college admission. Students usually have colleges in their minds for admissions. What if they don't fit in the college's criteria, they should also have a backup. This module helps to understand how to find suitable colleges to apply to. 
Rank, campus quality, faculty, location, job placement records, cost, scholarships etc.

How to balance out rank of college vs. interest in the course being offered

Case Study #1: Best questions to ask 10th & 11th graders who are beginning the college search process

Case Study #2: Best ways to research colleges using technology & search tools

Recap Quiz
Module-8: Factors for Students to Consider when Deciding Where to Attend College
Applying for a college is one thing but whether your student should go for that particular college or not is necessary to consider. Once your student is shortlisted for some colleges, it's his/her decision which college to select. You can help your student to make this decision. This module teaches how to filter out colleges for your students.
Which factors finally matter once you have a few options in front of you

How to research before deciding upon any college for students

Case Study #1: Best practices for advising a student on picking a college to attend

Case Study #2: Student asks counsellor for help in picking between two colleges to attend

Recap Quiz
Module-9: Psychometric Tests & Assessments like MBTI, Multiple Intelligence (MI), Etc.
Psychometric tests play a major role in understanding the interests and expectations of the students. You can start your assessment with psychometric tests. In the last module of this segment, you will know about various psychometric assessments to help students more effectively and efficiently.
Theory behind psychometric tests, where they work and where they don't

Different types of test methodologies with a drill-down into MBTI & MI

Case Study #1: How do you interpret the results from both types of psychometric tests

Case Study #2: Dealing with a situation where the test result is grossly different from what the student/parent wants to do
All these modules are created by leading faculty and industry leaders in the form of videos, cases and projects. These help career counsellors to guide students on college admissions. 
If you are an enthusiast career counsellor or someone who loves guiding students on making career decisions, become a Global Career Counsellor. This is an industry-ready program for individuals who want to counsel students towards the right career path. Despite coming from various backgrounds, the program helps individuals to live their passion for helping students. 
If you have the zeal to guide students, join this recession-proof industry.
Know More About Global Career Counsellor Program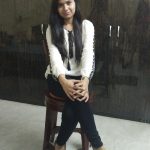 Parul is an enthusiast writer, currently working at Univariety. Despite being from a technical educational background, she started her career in writing because of her passion. She loves sketching and doodling while enjoying a cup of black coffee. When she is not writing, she likes watching movies, travelling, and exploring new places.