I am a housewife.
I've never worked professionally.
I completed my graduation long ago.
I wouldn't be able to fit into any job profile. 
These are some common myths believed by homemakers. However, the truth is just the opposite. If a homemaker can handle a household, she can do anything. And career counselling could be their go-to job profile as they can maintain their work-life balance. 
One such lovely homemaker and passionate career counsellor is Nidhi Khattri. She takes care of her daughter and also works professionally as a trained Global Career Counsellor. 
Let's go through her career journey as a professional career counsellor.
A housewife means a multi-tasker (a perfect human being). Being a centre point in the family, everyone's day-to-day activities were addressed to me. Everyone used to seek my advice, which usually turned out to be of great help to them. Sometimes it was difficult advising them according to their needs, but most of the time it turned out to be valuable. This is how I became a good advisor and gained confidence in reading the psychology of all age groups.
While playing the role of a good homemaker somewhere I was missing something. On my priority list, my family is always on top, but I was passionate and determined of doing something as I have completed my professional studies and worked as a marketing manager in a reputed company before getting married.
Therefore instead of sitting idle, I decided to utilize my time and study for my career growth. My determination can only tear down seemingly insurmountable barriers and open abroad a gateway to growth.
How the Goal was Decided?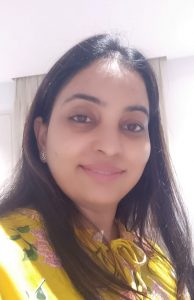 My journey from a housewife to a career counsellor has been amazing. My daughter was in grade 9, and I was worried that she had not decided on her career goals yet. Her friends and many of her classmates were already started on the path of their careers, which means their plans were already made and they were doing their best to achieve them.
I started worrying about my daughter and her career. Then one of my relatives advised me to go for career counselling for my daughter. Prior I was like career counselling? what is the need? why should we go for career counselling? how a career counsellor can decide my daughter's career? We know better about her likes and dislikes. How are they going to find out what my child is capable of? We are capable enough to decide our daughter's career, make plans for her future, and find out the best-suited colleges for her. We have many options for her, but she was not convinced of any of them, which means she was totally confused. Then as per my friend's advice, we decided to look for the help of a career counsellor.
My research on career counsellors got started and I came across counsellors and many counselling companies. Once I was surfing my Instagram account and I came across Univariety and my dream career.
After chatting with an expert advisor from Univariety, I came to know that I am having similar potential and am capable of becoming a career counsellor. After doing lots of research about career counselling, I found answers to the questions which were stopping us from going for counselling, like
Why was it important?

What is the role of a career counsellor in a student's life?

How a counsellor can help in selecting the right career?

Can I add up one more role

from a housewife to a career counsellor
Also Read: Things to Know as a New Career Counsellor
I found out that career counselling is becoming a very important part of high school, because of the increasing competition and limited seats in colleges. The key to students' success is career guidance and for any child to make informed career choices, there is a passionate need for career counsellors. The most fascinating thing about career counsellors is that India requires at least 1.4 million career counsellors to maintain a globally accepted counsellor-student ratio. Even the market size is growing continuously. During the search, I came to know that there is not even a single counsellor in my town.
Took the Next Step to Become a Career Counsellor
After the research work, I came across many institutes but the best one I found was Univariety. It offers a simple online, flexible course of one year, with flexible hours which was suitable for me. Then I immediately enrolled for this course called the Global Career Counsellor Program.
In this course, I came to know about many careers that a child can pursue. Other than careers of Doctors and Engineers, there are other careers too like STEM, Arts and Commerce that also possess the same importance in education line and there are lots of career choices. It not only tells about careers but also provides solutions related to other issues such as poor time management, poor concentration levels, and on-agreement between students and parents as to which career to choose. This had a plethora of knowledge of different careers and the solution to problems which my child was facing. The program not only enhanced my knowledge but also applied it to my kids as well as other children in society. I finished the course within the given period and now I am a trained Global Career Counsellor from GCC Univariety as well as from the University of California Los Angeles (UCLA) Extension.
During the course, my mentors were of big help. They were always ready to provide assistance to me and guide me whenever and wherever I am stuck. 
This is how I started my career journey from a housewife to a career counsellor.
If you also want to enter the recession-free industry of career counselling or polish your skills, become a Global Career Counsellor. Univariety's Global Career Counsellor Program in Collaboration with UCLA Extension is Asia's 1st comprehensive online program for individuals passionate about Career Counselling. It helps individuals to learn advanced career counselling skills and become successful career counsellors.
To know more about the Program,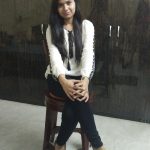 Parul is an enthusiast writer, currently working at Univariety. Despite being from a technical educational background, she started her career in writing because of her passion. She loves sketching and doodling while enjoying a cup of black coffee. When she is not writing, she likes watching movies, travelling, and exploring new places.