The ever-growing competition has made it difficult for students to get into their dream colleges. The number of Indian students wishing to study abroad has been increasing exponentially for the past 6 years.
There has been an increase in the number of students scoring above 90%-95% in schools. Colleges are noticing thousands of applications pouring against a few hundreds of seats. Reputed colleges in India & abroad have enhanced their admission standards. Today, global universities look for a holistic student profile before granting admission. 
Therefore, parents look for career guides who can show the right direction to their kids. They search for professionals who can create a perfect roadmap for their children to get admission abroad.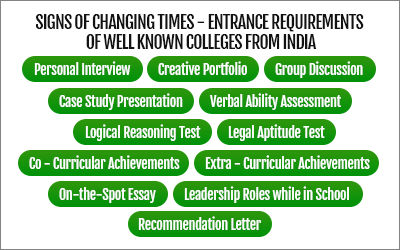 This means career counsellors should upgrade and upskill themselves to cater to this situation. They need the expertise to guide students wanting to study abroad.
Upskill with the Global Career Counsellor program to equip yourself with advanced career counselling skills and curated specializations to help students efficiently. 
The program offers two popular counselling specializations:
Premium Overseas Admission

Student Profile Building Beyond Academics
Let's explore what are these specializations one by one.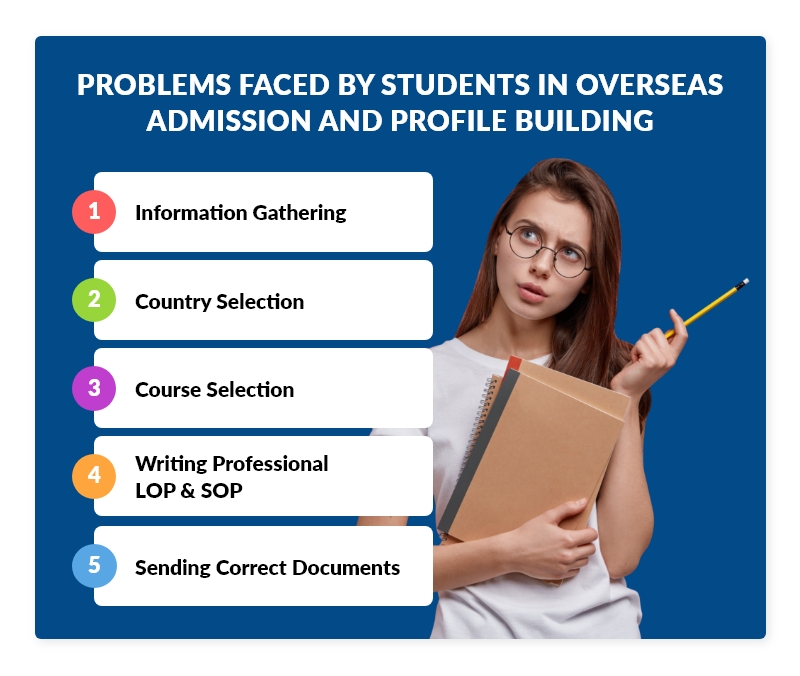 Article's Overview
Overseas Admission & Student Profile Building 
Students from several corners of the world want to study abroad and get admission into one of the best universities. However, due to increased competition, the criteria for admission in popular universities in India & abroad has also been standardized.
Today, universities and colleges look for such students who have not only excelled in their academics but are also proficient in other activities. To go deep and guide students in particular fields, picking a niche is essential. That's where counselling specializations come into the picture.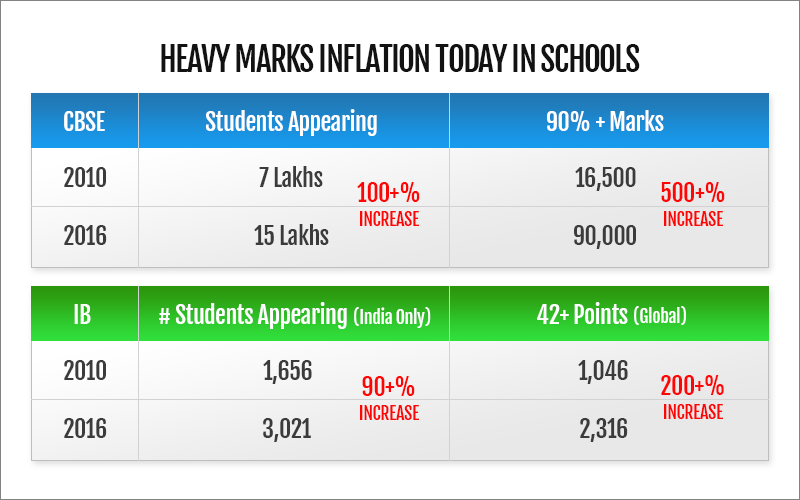 Premium Overseas Admission and Student Profile Building Beyond Academics are two popular counselling specializations that help career counsellors in assisting students better. To understand their importance and how these can help you, go through the points mentioned below:
Help in Standing Out from Competition:

Considering two big boards, CBSE & IB, there has been a 600% increase in students who get 90% and above marks. There has been a heavy marks-inflation in schools nowadays. Universities and colleges have increased their standard of admission. Therefore, it would be a challenge for students to stand out from the crowd. As a counsellor, one is expected to make their client/students' profile extraordinary and super worthy so that they can get admission into one of the best colleges in India or abroad.

 These two specializations offer the best ways to guide students on overseas admission. By enrolling in these specializations, you can help your students in the best way out and brighten your career like a star.
Showcase Achievements & Skills:

When your students ask for overseas admissions, it's important to portray their hobbies & achievements adequately. Transform their hobbies into achievements. You can demonstrate their achievements and training as their interest in the field they are applying to.

Satisfy College Requirements:

As mentioned above, colleges have increased their requirements. Among this high competition, it is your responsibility to create effective profiles for your students. Understand their strengths and weaknesses and suggest some courses or competitions that can make their profiles stronger.

 Our specializations help in understanding students behaviour, their strengths, and how you can help them in studying abroad.
Boast Confidence:

Once you upgrade your skills by opting for these specializations, you will feel confident. You will be aware of the different methods of making your students' profiles stronger. You will be able to assist your students well in overseas admissions. 
Join this Ever-growing Industry. Become a Global Career Counsellor.
If you'd like to highlight some points or request more information, drop your comments/ suggestions in the comment box provided at the end. 
If you want to know more about these two specializations, continue reading. Below is detailed information regarding our counselling specializations, Premium Overseas Admission and Student Profile Building Beyond Academics.
What is Premium Overseas Specialization
Career planning and college admissions are one of the critical points in a student's journey. It's difficult for them to stand out as an individual in this ever-growing crowd. That's why they need proper guidance and support to find their destiny.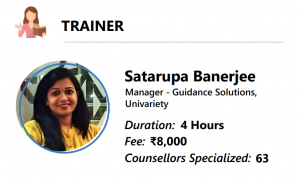 This specialization helps career counsellors in understanding the core areas of the overseas admission process. The course is designed by industry leaders and provides insights into the premium admissions abroad. With Premium Overseas Admission specialization, you can create a perfect roadmap for students according to their interests and capabilities.
Highlights of Premium Overseas Specialization 
You can polish your career counselling skills and help students get admissions abroad with this specialization. Some highlights of the specialization are:
Get hands-on experience on LORs and SOPs.

Insights of selecting a suitable career, course, and country according to students' interests.

Offers various test preparation services to assist students well.

A deep dive into college selection and application process.

In-depth information about Visa processing.
Modules of Premium Overseas Specialization 
This specialization comprises four major modules: 
Module-1: Course and Country Selection
A complete analysis of stream and career assessments.

How to research upcoming career opportunities?

Ways to choose subject combinations as per students' interests.

How to identify which course, stream and college to apply for? and more.
Module-2: University Shortlisting & Application Processes
How to shortlist suitable universities for students?

How to write SOPs, LORs, and essays for different universities?

Sample of good SOPs, and more.
Module-3: Course and Country Selection
Guidance on various application portals.

Detailed information about scholarships.
Module-4: Course and Country Selection
Complete information about visa application, from financial requirements to documents & interview process.

Guidance on various application portals.
Outcomes of Premium Overseas Specialization 
When you complete the specialization, see what you will master:
The art of writing essays, SOPs, and LORs.

Skills to guide students end-to-end on overseas admissions.

How to get earning opportunities, and more.
Download Brochure to Know More
What is Student Profile Building Beyond Academics Specialization
A focused profile-building approach helps students get admissions to their dream colleges. 84% of 8th graders are already creating their profiles.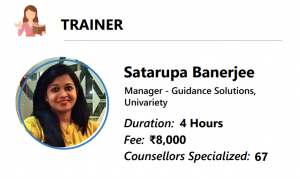 To help your students in incorporating academic and non-academic elements into their profiles, you need a roadmap. This Student Profile Building Beyond Academics Specialization helps your students reach their goal of getting admission overseas.
Highlights of Profile Building Beyond Academics Specialization 
With this specialization, you can master the art of creating a strong profile and scholarship-worthy application for your students. Some other offerings of this specialization are:
Build a strong profile for students.

Understand how to create personalized roadmaps for admissions abroad.

Explore different ways to follow to secure scholarships.

Know how to gather information about Online Internship Programs.
Modules of Profile Building Beyond Academics Specialization 
There are 4 major modules of this program:
Module-1: All About CVs
Reality vs myths of creating effective CVs.

How to write effective CVs for students?
Module-2: Create Strong Student Profile
Know different categories of recommended activities (MUNs / Olympiads etc).

Understanding of students interests.

How to offer suitable activities for students?
Module-3: Create Ideal Student Profile
Expectations of admissions officers of various universities.

Identify different beneficiary activities for students.
Module-4: Practical Hands-on experience
Case studies for better learning.

Sample of various students' profiles.
Outcomes of Profile Building Beyond Academics Specialization 
When you complete the specialization, see what you will master:
The skill of creating professional & effective CVs for students.

How to help students to develop skills to become global citizens.

The art of increasing your earning potential.
Download Brochure to Know More
See How These Specializations Add a Feather to Your Cap
Whether you have spent years in the career counselling industry or just started your career, these Global Career Counsellor Specializations will help you at every stage. They make you understand how you can smoothen the process of overseas admissions and student profile building beyond academics.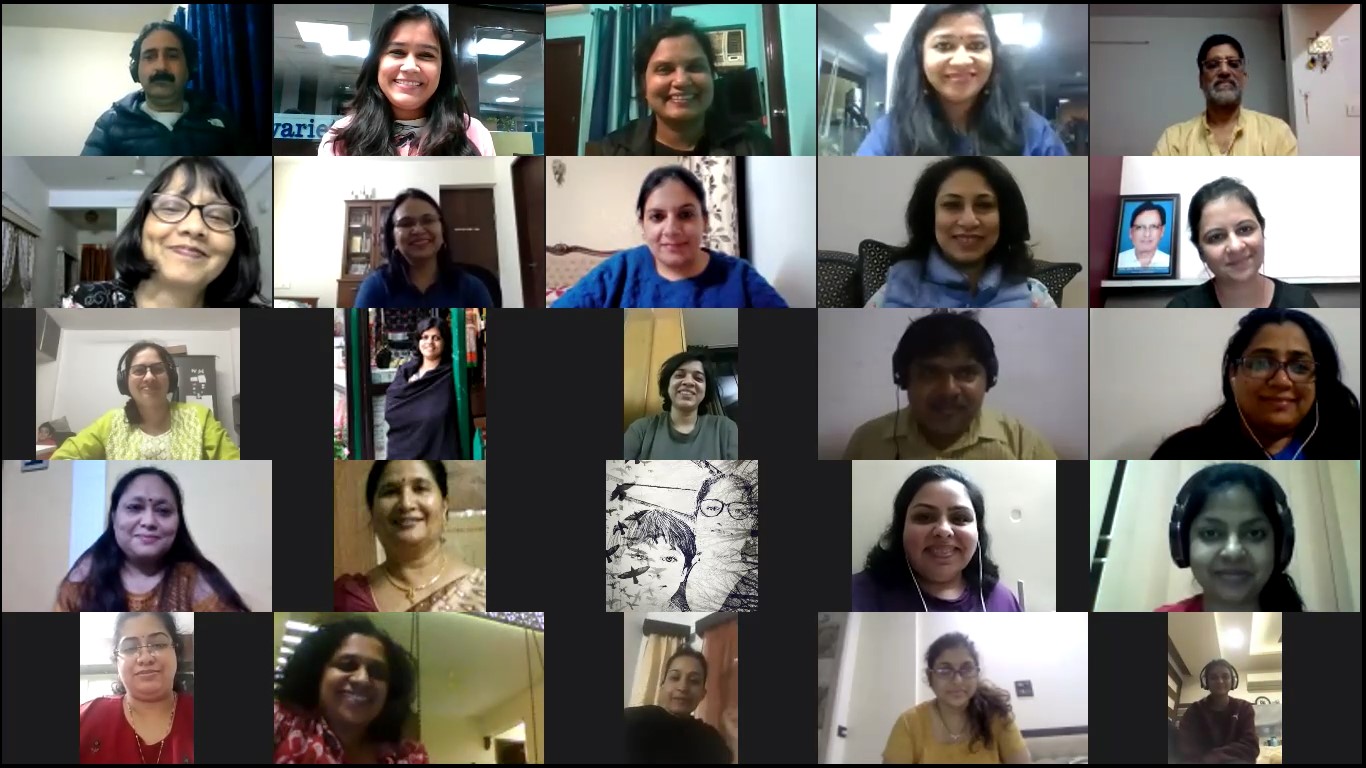 In our recent batch for "Premium Overseas Admissions & Student Profile Building Beyond Academics", participants from different backgrounds (teaching, management, counselling, etc) came forward, took part in the specialization program to brush up their skills and knowledge.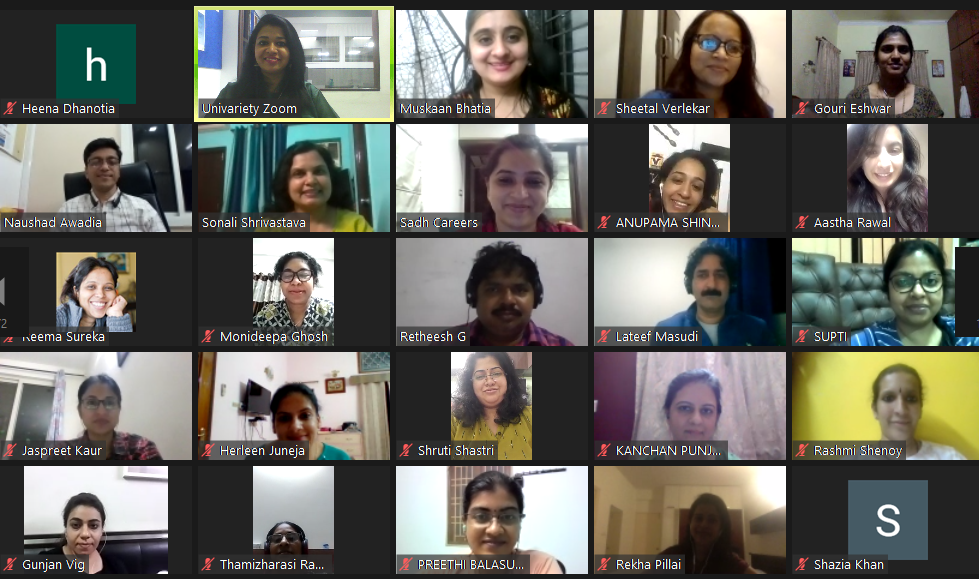 Feedback From People Who Enrolled for the Program
We asked them how the session was. Was the content relevant? How was the interaction? Do they feel like they have specialized knowledge in this field? 
And here's what they think about Global Career Counsellor Specialization Programs:
Advanced Marketing Program
Marketing isn't simply an important part of business success – it is the business itself. Everything else in the business depends upon marketing. From getting clients to generate leads, and growing your brand, marketing helps in each and every aspect. Talking about the sole purpose of marketing, it is to let people know about you, your profile, services, and your passion to enlighten the minds of the people who reach out to you. Therefore, marketing plays an important role in a career counsellor's life.
That's why it is recommended for career counsellors to market their services and create a better brand value.
To help you in learning 21st-century marketing skills, we are here for you. The Global Career Counsellor Program presents a specialization in marketing. It is an advanced course on marketing methods, especially for career counsellors. This program helps career counsellors to develop an in-depth understanding of marketing strategies & learn advanced techniques to grow their career counselling businesses and counselling profiles.
This program helps in:
Developing a Customer-Centric Approach

Identifying/Building the Most Suitable Business Model

Attracting Client's with Effective Marketing

Creating the Best Pricing Strategy for Your Services

Mastering the Art of Establishing Credibility & Trust
Summing it Up
You need advanced skills to help your students get their desired admission in this ever-growing competition. You need to upgrade your counselling methods and these two specializations can assist you with that.
Global Career Counsellor Program offers two popular specializations created by industry experts. You can enrol in these specializations and master the art of guiding students for better college admissions. 
If you are an aspiring career counsellor, become a Global Career Counsellor. Upgrade and polish the art of career counselling with this program offered by Univariety in collaboration with UCLA Extension. The program is an all-in-one guide to learn about career counselling from techniques and trends to best practices.
Speak to Expert Advisor to Know More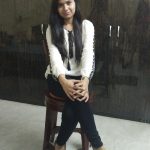 Parul is an enthusiast writer, currently working at Univariety. Despite being from a technical educational background, she started her career in writing because of her passion. She loves sketching and doodling while enjoying a cup of black coffee. When she is not writing, she likes watching movies, travelling, and exploring new places.