Do you know how many professional and graduate courses exist in the world? The answer is more than 22000! Quite a startling number, isn't it? Do you know how many areas of study an average Indian student and parent consider for their career? Less than 10. The usual areas of study they consider include engineering, medical, law, management, design, computer science, design, or if push comes to shove getting a BA or BSc degree. This shocking lack of awareness about future career options stems from the lack of proper career counselling and guidance. And it's time we remedy that!
Emerging Areas of Study and Career Options
In a report published by Institute For The Future and Dell Technologies, it is stated that 85% of the popular career options of 2030 haven't been invented yet. 
Sounds preposterous when you first hear it, doesn't it?
But if you look at the slow but steady shift in the job market – it won't sound so surprising.
Think about it – A decade ago, nobody knew what data science is – Now every industry, every sector requires the expertise of data scientists. 
Artificial Intelligence that existed only in dystopian fiction and comic books has become a fixed presence in our life and an ever-evolving area of research. 
And it's not just new areas of study and career options that have become popular – the traditional careers are evolving to meet the market demands! Who would have thought a decade ago that Sales and Marketing will progress not by knocking on your doors but your windows (screens)?
And with these emerging areas of studies and career options – students of today and their parents have a lot more to explore than just sticking by the conventional career paths. 
And for that, they need proper career counselling and guidance!
The Role of Career Counselling in Selecting the Right Career Pathway
Now the question is with so many career options out there – why do students and parents stick to only the conventional options?
Firstly, because these career options have historically shown a brighter future for generations. And it's easier to stick to a path that guarantees certainty in future. After all, most people don't like taking risks with their future. 
But here's the problem – as we discussed, there is no guarantee that conventional career options will be relevant in the future. And if you are going to site the example of medicine and engineering that won't lose its value – not everyone is suited for it. Isn't it better to explore a career that is best suited for a person and have a fulfilling yet lucrative future? 
Secondly, the reason why so many people stick to conventional careers is that they are not aware of the opportunities out there and don't have the right information on how to pursue them and what kind of future it will unfold. 
To both these problems, there is one simple solution – career counselling. It is the only way to make sure that students know about the multitude of career options out there and what matches best with their talents and interests. Proper career counselling and guidance will also guide students through the stream, subject, and college selection and college admission process. 
Become a Career Counsellor – Help Students of Today Make the Right Career Decision
By now we have established two things – there are a lot more career opportunities than the handful we know of and hear about all the time. Next is – career counselling is a must for students to ensure they make the right career decision. 
Now comes the interesting part. Since we have been discussing popular career options that many don't know or think about – here's one you should consider – Career Counselling! 
Yes! You can take up the task of educating and guiding students about ideal career opportunities for them by becoming a career counsellor yourself. All you need to do is:
Have the zeal to help students find their strengths, interests, and natural talent.

Have excellent listening and communication skills

Have the patience to navigate the space between student's interests and their parents' expectations

Be well informed about the multitude of career options and college admission process

Be certified as a career counsellor. 
And don't worry! We'll help you in all these areas. 
Univariety's Global Career Counselling Program is Asia's first online career counselling program in collaboration with UCLA extension. We have trained 5000+ career counsellors and have helped more than 600 counsellors in setting their businesses. 
If you understand the dire need for career counselling for students and think you're the best fit for the job – 
Join the Global Career Counselling Program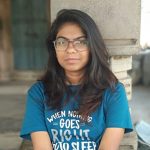 Payal is an avid reader and compulsive writer who thinks being able to pen words is her primary life skill. She loves giving her blogs a quirky spin that sets them apart from the rest. After all, who would mind a bit of Sherlock or Jack Sparrow in a blog on career counselling!