A student has completed class 12th with a concentration in the arts stream. Now what?
If he/she comes to you and asks for guidance, you must be aware of the career opportunities available for the Arts/ Humanities stream students. As far as these streams are concerned, people have the misconception of having only limited career options. However, the real scenario is different.
With the advancement of our education sector, career opportunities have been drastically improved and increased. 
Did you know that Susan Wojcicki, the CEO of YouTube pursued History, and Literature at Harvard University?
Did you know that Bruce Lee, Martial Artist, completed his degree in Philosophy and Drama at the University of Washington?
There is a never-ending list of successful people who went for a Humanities degree in India and abroad. Let's explore the top 5 career opportunities in the Arts stream.
Explore The Best Career Opportunities in Arts Stream Here
Content Writing/ Blogging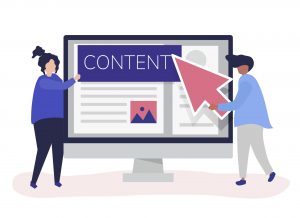 Everything is going digital nowadays. From education to business, technology and the internet have become the need of the hour. When it comes to the digital world, people connect through content. Good write-up and well-written ad content play a vital role in successful marketing. 
Hence, there's a huge demand for content writers and bloggers. This creative sector is booming and people working in this field have a promising future.
Who can apply?
If your student loves expressing thoughts via words, this profession is an ideal choice. For people who love writing about new things every day, content writing is all they should go for. 
Average Initial Salary:
1.5 LPA to 6 LPA
Fashion/ Interior Designing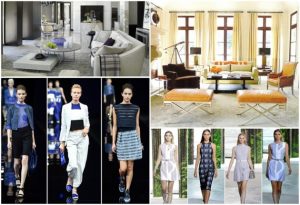 If someone is looking for a glamorous profession in the Arts stream, he/she can go for fashion or interior design. People working in this profession are very creative, & innovative and work towards detailing with patience. This field asks for a lot of time, good connections, networks, and obviously required skills. 
Who can apply?
People who are creative, and innovative and work toward detailing are the ideal candidates for fashion and interior design. 
Average Initial Salary:
2 LPA to 20 LPA
Also Read: Demystifying the Liberal Arts
Corporate Law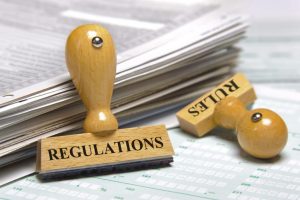 One of the highest-paying jobs in the Arts stream is Corporate Law. This is the profile that will be in demand forever. This is an evergreen industry to work in. To make a career in this profession, you need to take an entrance test like CLAT, LSAT, etc. After that, you can go for a 5-years degree and choose a field for your practice. 
Who can apply?
People who are good at public speaking, have an interest in studying Indian law, and love fighting for justice can go for this profession.
Average Initial Salary:
The basic starting salary of a corporate lawyer starts from 3.5 LPA and is subject to increment with more experience.
Social Work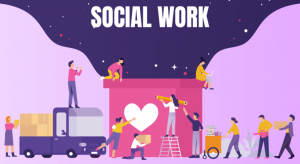 Social work is one of the top careers that people pursue in the Arts stream. It is a noble profession that anyone could take up. If you work as a social worker, it will broaden your perception of life and the way to see your life goals. This field offers various career options that teach you life lessons.
Who can apply?
A person with helping nature and who wants to do something for mankind can go for this profession. 
Average Initial Salary:
The average salary of a social worker starts from 15k to 30k per month.
Event Management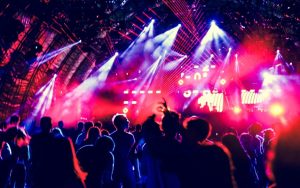 Event management is a booming sector. As the name suggests, this profession is related to managing all events whether big or small. The person who manages all the events is called the event manager and takes care of all the aspects related to the event such as attending guests, catering, venue, and more.  
Who can apply?
A creative person who loves managing events is the perfect suitable candidate for this profession. 
Average Initial Salary:
The salary of an event manager starts from 4 LPA to 6 LPA.
Final Thoughts
The above-mentioned are the 5 best career opportunities in Arts stream. However, this is not it. They have different other options to choose from as per their interests, likes, dislikes, and potential.  When any of your Arts/ Humanities students come to you and ask for career guidance, you can suggest these options. 
If you love guiding students toward the right career path, become a trained Global Career Counsellor!
The Global Career Counsellor program is offered by Univariety in collaboration with the University of California, Los Angeles (UCLA). It is an online career counselling course that helps individuals upskill themselves and learn comprehensively about various careers, courses, subjects, streams, boards, colleges, and more.
Know More About The Program Here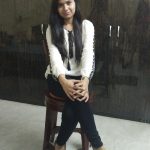 Parul is an enthusiast writer, currently working at Univariety. Despite being from a technical educational background, she started her career in writing because of her passion. She loves sketching and doodling while enjoying a cup of black coffee. When she is not writing, she likes watching movies, travelling, and exploring new places.