The impact of pandemic COVID-19 is observed in every sector around the world. From IT to education, every industry has been badly affected by this. COVID-19 enforced everyone to stay at home and lead to the near-total closures of schools, colleges, offices, shops, etc.
However, this pandemic has taught us not to stop and keep working. Where earlier people used to avoid working from home, assuming this would affect their productivity, now, everyone is switching to this trend. Although COVID-19 vaccination has come into the market, people are preferring working from home rather than going to offices. 
If you are searching for work from home jobs in UAE, the education sector is the best industry to join. Today, the education industry offers never-ending job opportunities like online tutoring, career counselling, education consulting etc. Regardless of any categorization, from housewives to working professionals, everyone can join this industry. 
In the UAE, there are about 1.03 million students enrolled in both public and private schools in the academic year 2016-17. The total number of students in schools and universities in the UAE is projected to grow by 4.1% annually. There are hundreds of professional courses available for students. This means, there are thousands of job opportunities awaiting individuals who want to join this ever-growing industry.
Table of Contents
Types of Work from Home Jobs in UAE: Education Sector
As mentioned above, there are plenty of career options available for individuals in the education sector. It is one of the suitable sectors for those who want to work from home, especially for women.
According to ipsef.net, UAE women make up 66% of the public sector workers, with 30% in leadership roles and 15% in technical and academic roles. These women comprise over 40% of all employees in education, at least 35% work in the health sector and approximately 20% in social affairs. About 75% of positions in education and health sectors are occupied by women.
That's why the education industry is one of the popular sectors to work, not only in the UAE but all around the globe.
If you are willing to join the education industry in the UAE and wondering what profession to choose, check out our list. We have curated some popular work from home professions for the individuals living in the UAE.

Teaching Online/ Online Tutor: One of the most popular work from home jobs in the UAE is online teaching. It is difficult to ensure that every student in the classroom is maximizing his or her potential. Parents look for online tutors who can help their kids in studies and teach them after school. 
In these increasingly busy times, the flexibility and ease of access to online tutoring are invaluable. Therefore, online tutoring or online teaching is one of the best work from home jobs in the UAE.

Parents, schools, and students look for tech-savvy online tutors or teachers. If you want to make a career in teaching or tutoring, you must equip yourself with 21st-century teaching techniques. You can advance your teaching skills with Teach Online. It is a customized course designed by Univariety to help teachers learn and evolve in a digital classroom and beyond.

Know More About Teach Online – Tools for a Digital Age
Career Counsellor/Career Coach: A career counsellor is a professional who helps clients to make career decisions and achieve their employment goals. They assess their career values, interests, skills and envision a career path for them. This profession is ever-green and offers great opportunities for individuals to work from home in the UAE.
If you want to join this ever-growing career counselling industry, you should develop advanced skills. You can upgrade your career counselling skills or start a career as a career counsellor with the Global Career Counsellor Program. It is an industry-ready program that helps individuals to learn about career counselling from techniques and trends to best practices.
Know More About Global Career Counsellor Program
Entrepreneur: If you are an initiator, a challenger, can work independently and ready to take risks, congratulations, you have all the qualities to be an entrepreneur. Entrepreneurs are the driving force of every nation's economy and this is why you should spend in starting a business. 
If you want to start your own career counselling setup, Super Counsellor Program helps you with this. It is India's first incubator for career counsellors by Univariety. The program allows ambitious individuals to establish their own counselling enterprises and deliver quality career guidance services to students and parents. 
Know More About Super Counsellor Program
Overseas Consultant: Career planning and college admissions are one of the critical points in a student's career journey. It's difficult for them to understand how to apply for overseas admissions, which college or course to choose, etc. That's why they need proper guidance and support to find their right career path. If you want suitable work from home jobs in UAE, this would be an ideal choice. 
In this journey of helping students on overseas admissions, you also need assistance. You can take help from the Global Career Counsellor Program Specialization. Premium Overseas Specialization helps career counsellors in understanding the core areas of the overseas admission process. It is designed by industry leaders and provides insights into the premium admissions abroad. 
Know More About Premium Overseas Specialization
Education Consultant: Today, colleges look for holistic student profiles for granting admissions. A focused profile-building approach helps students get admissions to their dream colleges. Many students do not know how to build a strong profile. Therefore, they look for professionals who can help them in creating an in-demand career profile. 
If you want to help those students who aren't able to create a strong profile, Profile Building Beyond Academics Specialization assist you with this. This specialization helps master the art of creating a suitable profile and scholarship-worthy application for students. 
Know More About Profile Building Beyond Academics Specialization

As per a survey conducted, 3 out of 5 students get confused about their career choices. They don't know what course to study, which country to choose for higher education and how to choose the right career path? 
Parents look for professionals who can assist their kids. They search for skilled career counsellors to identify and explore suitable career options for their children. Therefore, career counselling is a booming industry worldwide.
Scope of Career Counselling in the UAE
According to a report of NCDA.org, the UAE is a young country, established in 1971. It has progressed from only a few formal schools in the 1950s to universal primary and secondary education with more than 9 lakhs students enrolled. Currently, education in the UAE has been reforming on better career preparation and greater accountability.
The UAE Ministry of Education Strategy has recently included a formal in-school career counselling structure and program to help students in selecting a career with highly skilled career counsellors. 
Therefore, there is a high demand for career guidance and career coaches in the UAE. For individual who want to join one of the best work from home job in UAE, career counselling is a suitable choice. 
Recommended Read: Success Story: From a Corporate Job to Career Counselling
Not Only in the UAE, Counsel Students Worldwide
There is an inherent advantage of opting for career counselling as a profession. You can get various earning opportunities from this booming sector and also serve its relatively untouched market.
Career counselling as a profession is not restricted to just UAE. Several other countries require career coaches to guide students. As a work from home job, career counselling is one of the best where you can assist the students around the globe. 
The scope of career counselling is ever-expanding, starting from school students to senior professionals, you can help everyone planning their careers well.
Enter this Recession-Free Industry: Become a Global Career Counsellor 
By now, you must have known the scope of career counselling. It is an ever-green and ever-growing industry. This industry offers a pool of opportunities to individuals who are passionate about guiding students in making the right career decisions. 

You can equip yourself with advanced counselling skills with Global Career Counsellor Program. It is India's leading online Career Counsellor Program By Univariety in Collaboration with UCLA Extension. This program helps professionals in guiding students and parents well. Till now, Global Career Counsellor Program has transformed more than 5,720 careers around the globe.
Why Global Career Counsellor Program?
The Global Career Counsellor program is formed to empower professionals who guide students in making the right career decisions. This program helps individuals to become trained Global Career Counsellor in just 50 minutes. There are a total of 18 modules created by industry experts which open doors to a bright future and a world of opportunities. 
The mission of this program is to Empower, Equip, Engage professionals who are passionate about Career Counselling.
Who can Opt for This Program?
The online program is created by industry experts. It is open for teachers, counsellors, corporate professionals, housewives, anybody with the passion and intention to make a difference in a student's life.
Know more about Program Speak to Our Expert Advisor
Set Your Own Career Counselling Venture with Super Counsellor Program
The market size for career assessment and guidance is continuously growing. People are investing in their own business ventures and making profits with them. 
Starting your own business is one of the most rewarding experiences. You can contribute to your country's economy and increase your earning potential as well.
So, it's time to think ahead and expand possibilities for yourself. You can invest in your own career counselling set up.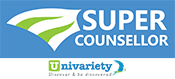 With the right support, licensing and credentials, you can open a private practice as a career counsellor. If you want any assistance in setting up your own business, Super Counsellor Program is there for you. This program supports individuals to set up their counselling venture and provides them with world-class resources.
Know more about Program Speak to Our Expert Advisor
Meet Meghna Khan Who Transformed Her Career From Marketing Professional to a Trained Global Career Counsellor 
This is Meghana Khan, who has over 15 years of experience in the education industry. In order to officially get started as a career counsellor, Meghana explored paths through different domains like faculty, sales, and marketing, university admissions, etc. Her love for guiding students made her start as an Admissions Manager at a university, from where she realized the importance of counselling as a skill.
In her journey of trying to become a recognized career counsellor, she came across the Global Career Counsellor program which provided her with a structured form of learning. It also provided all kinds of information needed to become a career counsellor, right from case studies, curriculum guidance, higher education, etc.
Today, Meghana is a trained Global Career Counsellor and also the Founder of MK Counselling Services in Dubai. In her words, Meghana says "I was happy to see that the Global Career Counsellor provided one platform where I could get all kinds of information needed to counsel".
Conclusion
With 3 men to one woman ratio, absolutely zero income tax, the UAE nation has plenty to offer to females. Those women who are UAE resident and searching for work from home jobs in UAE should opt for career counselling. This recession-proof industry offers plenty of earning opportunities to men and women. 
If you'd like to highlight some points or need more information about career counselling, drop your comments/ suggestions in the comment box provided below.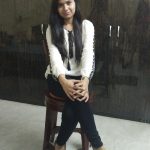 Parul is an enthusiast writer, currently working at Univariety. Despite being from a technical educational background, she started her career in writing because of her passion. She loves sketching and doodling while enjoying a cup of black coffee. When she is not writing, she likes watching movies, travelling, and exploring new places.