It is extremely essential to know and understand the ways to market your business. Marketing your business is as important as making revenue. Going by definition, marketing is telling people about all the benefits of using your product. 
Now, when you think about the time you spent to become a career counsellor, it is overwhelming. It includes all your effort,
years of education,

thousands of hours of practice,

and countless all-nighters cramming for training, being a few to name.
Only then you master the art of understanding the problems and expectations of your clients and providing them with suitable solutions.
With all the expertise in the offering, it is natural for you to bet upon service optimization for maximum business growth. As a result, the majority of your resources are spent in the development phase. What you need to realize is, marketing your counselling business is equally important. 
Marketing is magic and it can do wonders for your business. And it's not only about building brand awareness but it also engages clients and establishes credibility. The sole purpose of marketing is to let people know about your profile, services, and your passion to enlighten the minds of the people who reach out to you. 
"The aim of marketing is to know and understand the customer so well the product or service fits him and sells itself." – Peter F. Drucker
So, what are the best ways to market your business?
In this article, let's understand how you can market your business. 
Stages of a Career Counsellor – Which one are you?
Stage-1: The Starter-

These people are the trained Global Career Counsellors and new to the industry. Let's understand their challenges:
How can I kickstart my career?

How do I tell people about me?

How to start the profession without a monetary investment? and so on
Stage-2: The Grow:

These are new entrepreneurs with less than 2 years of career counselling experience. These people face different challenges like:
Should I invest in an office space?

How to get new clients?

Should I hire a marketing company? 
Stage-3: The Pro:

These are the professionals with over 2 years of experience in independent practice and have their regular set of clientele. Their problems are:
Should I grow my team?

How do I expand my reach?

How to become a thought leader? and more.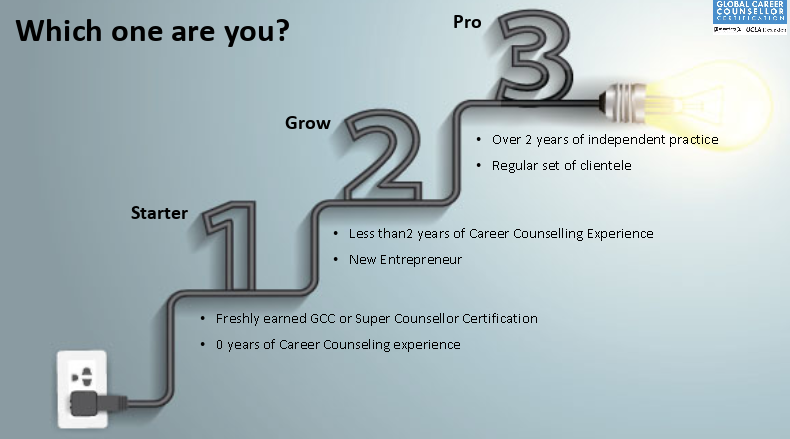 Irrespective of the stage, there are some common questions that every career counsellor has like: 
What kinds of clients to approach?

What strategy to follow?

How can I enhance my skills?

How to deal with competitors? and so on. 
Well, there's a common solution to all your problems, it is "Marketing your Skills". You can easily excel in building counsellor-client relationships and progress your counselling profession with a minimum investment.
7 ways to market your business and promote your counselling skills
It's clear that marketing is one of the most important things n a business. It not only builds brand awareness but also increases sales, grows business and engages customers. 
If you want to polish your marketing skills and reach a larger audience, we are here to help you. You can enrol for the Global Career Counsellor Specialization on marketing techniques. 
It is an advanced course on marketing methods, especially for career counsellors. You can develop an in-depth understanding of marketing strategies & learn advanced techniques to grow your career counselling business and your counselling profile.
We also interviewed some of the counsellors who shared their experiences with us, and we featured them on our website and brand handles on social media.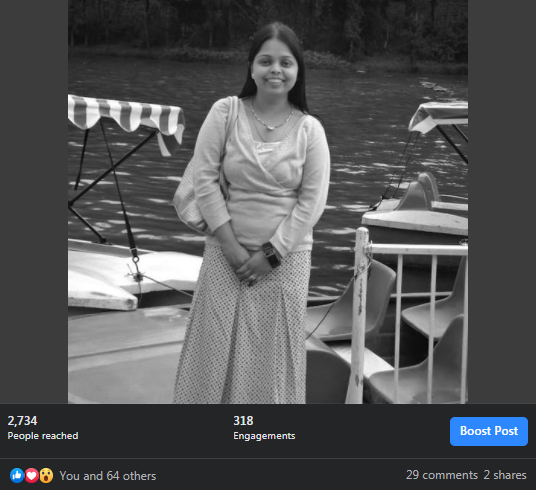 They say, where there is a will, there is a way! Meet Dipti Jahagirdar, who strongly believes in this saying. Hailing from a small city named Akola in Maharashtra, Dipti is a high spirited and progressive woman who is passionate about providing the right guidance to students with average and low grades. Her journey in the education & counselling field began when she realised that she loved interacting with students, parents and friends about higher education.. Read the full story here.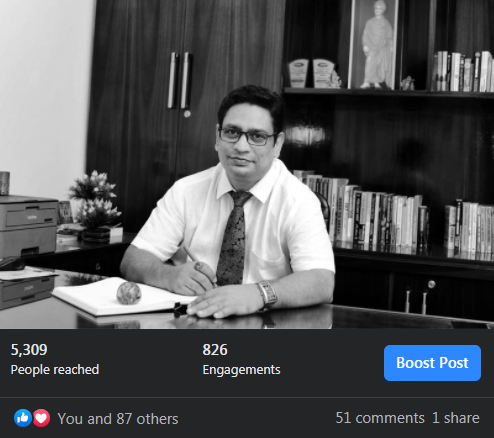 This is Dr. Swarup Dutta who gave up his illustrious career as Vice President of a Pharmaceutical company to create a positive impact in the Education sector and in young minds to groom them into better citizens of tomorrow. What directed him to take a step towards this career transition? In his words, "I strongly believe that a great career is not about making more money, it is about making notable contributions, solving real problems and finding a meaningful & happy life".  Read the full story here. 
Conclusion 
Marketing is an ongoing process. To know the best practices to increase your client base and ways to market your business, you can watch an exclusive webinar by Ms. Bhakti Shah, Former Senior Vice President – Marketing, Univariety. This webinar is available in the Inner Circle – Alumni of Global Career Counsellor. If you are a trained Global Career Counsellor and haven't joined this private and exclusive community, send us a request and be a part of this hall of knowledge.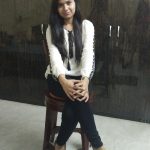 Parul is an enthusiast writer, currently working at Univariety. Despite being from a technical educational background, she started her career in writing because of her passion. She loves sketching and doodling while enjoying a cup of black coffee. When she is not writing, she likes watching movies, travelling, and exploring new places.