The number of social media users grew by 227 million over the past year, reaching 4.70 billion by July 2022 – Hootsuite. This means that around 59% of the world's total population uses social media platforms.
Scrolling down social media channels has become the routine of more than half of the world's population. Apart from entertainment, these platforms have become people's go-to window for learning, finding career opportunities, branding, selling products, and more. 
Hence, from a startup to an established multi-national company, social media marketing has become a priority for every business module. It's necessary to invest in different social media platforms for business growth. We are sharing the 5 best social media platforms to help your career counselling business stand out. 
5 Best Social Media Platforms That You Must Use
Although every social media platform has its own benefits. However, there are some channels that you must use for your business marketing and make the most out of these social media channels. We have listed down 5 major platforms that you should invest in.
Facebook & Facebook Messenger
Users in Millions – Over 2936 Million & 1000 Million Respectively
Best Use – Audience Engagement, Reviews Collection, Customer Service, Marketing & Advertising
With these many active users, Facebook is one of the best platforms to invest in. You can do paid as well as free promotions on Facebook. You can run ads on this platform and make your brand and services more visible to a larger audience. This platform provides an extremely useful feature for categorizing your target audience as per their age, location, gender, level of education, interests, purchase behaviour, and more. 
Instagram
Users in Millions – Over 1440 Million
Best Use – Brand Building
Nowadays, Instagram has become one of the most popular platforms among youngsters and elders. From school-going kids to college students and working professionals, everybody uses this platform. That's how it has become one of the go-to platforms currently for marketing purposes. You can show your products and services through pictures, videos, reels, etc. You can even go LIVE like Facebook and interact with the audience. Track your profile, posts and analytics to improve performance.
LinkedIn
Users in Millions – Over 830 Million
Best Use – Reach Prospective Clients
No other platform cab beat LinkedIn when it comes to professional social networking platforms. This channel has various workers and business owners who can connect on a professional level. People can share information and entertainment posts also over this platform. It is a much more formal channel than any other social media platform.
YouTube
Users in Millions – Over 2476 Million
Best Use – Highlight Your Brand, Work Culture, Show Tutorials & Testimonials
A very well-known video-sharing platform that was initially created for learning and entertainment purposes. However, now, it has become one of the most reliable income sources for many people.
On this platform, you can create a video channel, connect with your audience, like & comment on the clips, go LIVE, and more. If you utilize this channel efficiently, it helps you generate new leads, engage with the audience, and get paid through the channel as well as the clients. 
Twitter
Users in Millions – Over 486 Million
Best Use – Building Brand Authority, Instant Industry Updates
Twitter is known for its quick updates and news. With the character limit feature, this platform allows you to convey an intact and compact message. This channel is used by everyone be it, business tycoons, journalists, celebrities, and even politicians in India and abroad. When you make a tweet correctly, people can favour or retweet what you've written. This helps you in reaching a broader audience. Basically, you can use this platform for brand awareness very effectively.
Also Read: 7 Ways To Market Your Business: Tips for Career Counsellors 
Other Social Media Platforms to be Used
Quora: It is a user-friendly question-and-answer platform with over that can help you in spreading the word about your brand. You can increase engagement with your prospective customers and create brand awareness too. 
Pinterest: With over 433 million users, Pinterest is one of the best visual discovery engines for sharing and finding pictures. On Pinterest, you can pin relevant images, write descriptions and add purchase links too. 
WhatsApp: It is a popular messaging app used in 180+ countries. Initially, it was used as a general messaging tool. However, due to its ever-increasing demand and popularity, people have started using it as a business management tool too. 
Reddit: It is an American social news aggregation and discussion website with over 430 million monthly active users. This makes Reddit one of the most popular and relevant social media platforms for marketing purposes. 
Snapchat: It is a very reliable and interactive platform for sending real-time updates and promoting events. Snapchat is very popular among youngsters. It could be your go-to marketing platform. 
Conclusion
These are some of the best social media platforms that one can use for business and marketing purposes. Utilize the platforms fully, engage with your audience, do paid promotions and earn well.
If you are willing to take up career counselling as your dream profession, become a trained Global Career Counsellor. It is an online program offered by two powerhouses Univariety in collaboration with the University of California Los Angeles (UCLA) Extension. The program gives immense opportunities to individuals looking for making a career in career counselling. 
Upskill yourself and learn advanced career counselling skills through live webinars, workshops, blended learning, vastly curated syllabus, live interactive sessions, and more.
After completing the program, you will receive Green Belt Certification from Univariety and a record of participation by UCLA Extension. Also, you can join India's largest career counselling community on Facebook – Inner Circle. It is a private community only for the Global Career Counsellor Alumni. You can build a strong network, ask questions there, answer other people's queries, learn through Facebook LIVE sessions, avail earning opportunities, and grow together. 
To Know More, Speak to Our Expert Advisors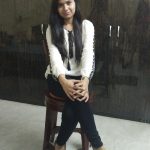 Parul is an enthusiast writer, currently working at Univariety. Despite being from a technical educational background, she started her career in writing because of her passion. She loves sketching and doodling while enjoying a cup of black coffee. When she is not writing, she likes watching movies, travelling, and exploring new places.