Parents, peers, and family often tell students to pursue traditional career options like medicine, engineering, teaching, etc. However, millennials want more out of their careers than just a regular 9-5 job and decent pay. 
As a career counsellor when you come across such students who are not meant for the 9 to 5 jobs and want to do something else, you can suggest them pursuing alternative careers.
Alternative careers provide an open platform for students who want to do something extraordinary and evolve their hobbies and interests into something substantial.
Here, in this article, you can find the 7 most high paying alternative careers that your students can opt for and make their dreams come true.
Podcast Production
Who are suitable: Creative people with good sound editing & research skills and are good at problem-solving.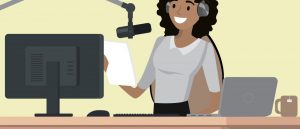 Podcast production is the act of creating a serialized show regularly. It involves creativity to brainstorm new ideas for the shows and great editing skills to publish interesting episodes. 
Today millennials are turning to listen to podcasts & information. Hence, podcast production is one of the popular careers nowadays. These professionals manage, record, and edit the episodes to transmit on a podcast. They create fresh and interesting episodes to engage people and make a good amount of money too.
Initial Average Salary: 4 – 5 LPA
Photography
Who are suitable: Creative people who can see beauty in simple things too.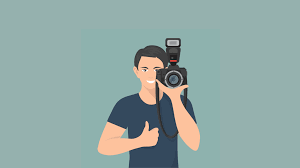 Photography doesn't mean only holding a camera and taking pictures. It is more than that. The scope of this career option is huge. It offers exciting projects that would make a student's life interesting. 
Photography comes in various genres like landscape photography, documentary photography, food photography, candid photography, wildlife photography, etc. To achieve excellence, the students should master photography skills. 
Initial Average Salary: 3 – 4 LPA
Fitness Training
Who are suitable: People who are interested in sports and can motivate others to remain fit.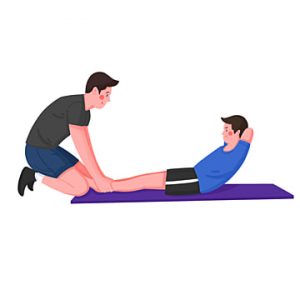 In today's time, most people focus on their personal fitness. They pay a good amount to the trainers to remain fit. There was a time when people used to think that this profession will not last for a long time. 
However, in recent years, gyms & fitness have gained popularity. Most of the gyms are even running their own fitness programs. Dieticians also recommend people to join gyms. And to get the kind of body people want, they hire personal trainers. Hence, the scope of this profession is very good and will go higher.
Initial Average Salary: 3 – 4 LPA
Recommended Read: Guide Students for Tech Sector: Top 7 In-Demand Tech Jobs
Nursing
Who are suitable: People who are good at communication, critical thinking and instant problem-solving.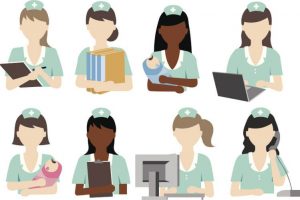 If the student has personal traits like compassion, respect for mankind, and can stay calm under pressure can become an excellent nurse. To master nursing skills, it is important to listen to the problems of the patients and can portrait the exact problems to the doctor. They are the mediator between the patients and doctors. Therefore, they must polish their skills by doing internships.
Initial Average Salary: 2.5 – 4 LPA
Graphic Designing
Who are suitable: Creative people who can portrait their imagination effectively.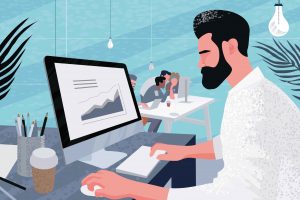 For graphic designers, their skills pay the bills. They are the artists who use media products such as magazines, advertising to show their imagination. These professionals should be good at creativity, communication, using various tools (Photoshop, Illustrator, InDesign, etc), and delivering client's expectations. 
Initial Average Salary: 2.5 – 4 LPA
Wine Tasting
Who are suitable: People interested in the area of food and wine. They should have good tasting palettes, administrative skills and excellent communication skills.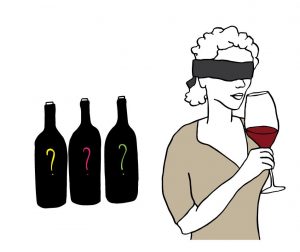 Wine taters are also known as sommeliers. This profession is emerging in India. The profession involves travelling the world and figuring out which wines to serve. They check a wine for its flavour, colour, smell, texture etc. They should know different types of wines, ingredients and the brewing process. 
Initial Average Salary: 3 – 5 LPA
Writing
Who are suitable: People who are interested in reading, writing on different aspects, and being creative simultaneously.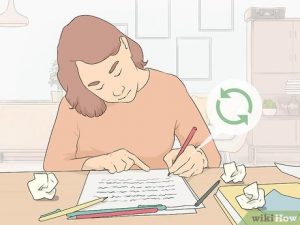 To become a good writer, a person should be good at reading & writing. To polish skills, they can get into formal or informal training. If the student is interested in writing poems, short stories, blogging, etc, can become an excellent writer. From full time to freelancer, they can choose any option. 
The scope of this profession is really good in India as well as abroad. Be it the newspaper or a fashion magazine or a website, writers are required everywhere. Hence, this profession is never going to be lost.
Initial Average Salary: 3.5 – 4.0 LPA
These are some high paying alternative careers that are as potent as any other traditional profession. You can ask your students to study Liberal Arts to identify their potential and explore different career areas. If your students are interested in one of these jobs, you can check their potential, skills, strengths & weaknesses and can suggest the perfect fit.
If you are looking for a one-stop place and want to master the art of career counselling, do it with the Global Career Counsellor Program by Univariety in collaboration with UCLA Extension. The program is an all-in-one guide to learn about career counselling from techniques and trends to best practices. This program has upskilled 5500+ individuals. 
What are you waiting for?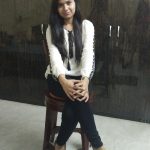 Parul is an enthusiast writer, currently working at Univariety. Despite being from a technical educational background, she started her career in writing because of her passion. She loves sketching and doodling while enjoying a cup of black coffee. When she is not writing, she likes watching movies, travelling, and exploring new places.