In today's fiercely competitive scenario, choosing the right career is very critical and equally difficult as well. And what makes the matter even worse is the availability of multiple options and friendly suggestions as well as the mindset of parents. So, in the present scenario, it requires professional guidance and advice – for an individual or a student to pursue the right career.
Career counselling is most successful when the counsellor forms a meaningful connection with their Students. They work to understand their student's interests, aptitude, family background, overall personality and weaknesses on a level that is much deeper than what any test might reveal. By establishing a therapeutic relationship with their clients, good career counsellors can provide fuller support and guidance to their students.
Career guidance and student counselling are extremely broad and comprehensive concepts. The guidance regarding one's career and the counselling of students involves a conversation between a career counsellor; who should be an expert in his field, he should possess all the skills, abilities, knowledge and updated information regarding the current scenario of the education sector, prospects and opportunities that are available and possess the ability to effectively communicate with the person who is seeking counselling and guidance.
Best Approach to Guide Students
The Student has to be made aware of their basic personal prerequisites, abilities, and

potentialities; hence they have to be made aware of their own positive points and

negative points.

Effective, meaningful and significant information has to be provided to them in a solution

to their problems.

The students should learn how to scrutinize their weaknesses and then overcome them;

the role of the counsellor and a guide is to help them how to catch the fish on their own

and not catch the fish by themselves and give it to them.

While counselling and guiding students regarding the selection of a career; a counsellor

should assist them in making appropriate, satisfying and interesting educational choices.

A counsellor should make sure to meet the parents to understand the child better. It also h

elps parents to understand the needs and problems of the students.

The counsellor should guide the student to identify their flaws and inconsistencies in the field

of education and improve their learning. They should be guided in a manner to

promotes effectiveness.

It is essential to promote amongst the students a sense of awareness, and the ability to acquire s

ufficient knowledge regarding their studies. While studying they should put complete focus,

and become more capable and intelligent.
Recommended Read: New Normal, New Challenges and New Courses – Role of a Career Counsellor
A good career counsellor can make the perfect roadmap for students by following a few steps of the counselling process, starting with:
One to one session with the student to understand him better.

Conduct assessment tests fit for the students like Stream Selector Test, Ideal Career T

est, and Branch Selector Test, depending on students' requirements to

understand their overall personality, interest, Aptitude etc. Once the results of the

assessment are out, it gives clarity to the students, and the career counsellor can

offer expert guidance accordingly.

Giving the right career choice. The next step in career counselling is to provide the right

career choices to the students based on their personality assessments.

Advising on various entrance examinations related to the course choice.

Understanding the student profile over multiple interactions and giving them

unbiased decisions put the students in a better position to make life-changing de

cisions.
CASE STUDY:
One of the students approached me and he was totally in a state of depression due to his parents' pressure to become an Engineer and join IIT. He tried and appeared for competitive exams with multiple attempts, but failed to succeed as he was not at all interested and fit for the same. He felt devasted and was in a bizarre mental situation. He could not look into anyone's eyes and would talk with low confidence rather than no confidence at all. For him, it was like no future at all. I asked him to visit my office and for the next few days, he used to come and spend some time discussing himself. I used to talk in a friendly manner and try to understand him. He spoke about his strength, weakness, likes, dislikes, interests etc, and within a few days, he started feeling a bit confident. I could see a change in his attitude.
Later I met his parents, discussed with them and made them understand that he is not fit for engineering and told them about various other career options for him.
After working on his profile and according to his overall personality, I suggested a course in Marketing and Event Management. Today, he is running his own event management company and also doing marketing activities for various companies and is very successful in his career.
This is how I counselled a student and helped him achieve his dreams. 
If you also want to help students in finding their right career path, having knowledge and valid information is necessary. To enter the career counselling industry or polish your skills, become a Global Career Counsellor.
The Global Career Counsellor Program by Univariety in Collaboration with UCLA Extension is Asia's 1st comprehensive online program for individuals passionate about career counselling. It helps candidates to learn advanced career counselling skills and offers the chance to learn from industry experts. 
To know more about the program,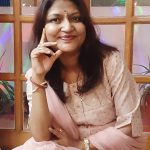 Ms. Raksha Kejriwal is a Trained Global Career Counsellor, Educational Consultant and Founder of PR CAREER SOLUTIONS". She is a dedicated woman and a resourceful goal-driven Professional with a solid commitment to the social, academic growth and development of every child.
She has been in Education Industry for the last 18 years and has always been associated with counselling in one or the other way. She has been working with multiple domains of the Education Sector from Teaching, Sales & Marketing for Universities & Colleges, Training Teachers for FURTHERING THE IDEA OF USING TECHNOLOGY AS an INTEGRAL PART OF SCHOOL CURRICULUM for the benefit of students, which is implemented across the globe today.