Do you know that only 20% of people are satisfied with their jobs across the globe?
Yes, the number of people who are happy with what they are doing is very less. The rest of them are still struggling with their career choices.  
What could be the reason?
The reason could be anything like
Seeking for better opportunities

Want to upgrade their profiles

Searching for better pay options

The current profession is too stressful

Look for better work-life balance

Want a new challenge in their careers

No longer passionate about the field
When a person faces the above challenges, he/she seeks a career change. 
After deciding upon the career change, the next question comes – how?
What are the best ways to change a career? How to transform career?
All these questions are obvious when a person decides to look for some other career and leave the current one.
Here, in this article on how to transform career, we will be getting the answers to all these above questions. If you find the answers useful, do let us know in the comment section below.
Let's get started.
Get Clarity
People get stuck in their career choice because they don't have clarity, they are confused or conflicted about what they want to do. If you are not clear with your vision, invest time to reflect on what you want to become. If you are not satisfied with what you do. Deep-dive into thoughts and realize what things make you happy. Set a goal that makes you feel energizing and exciting.
Develop Your Strengths
To develop your strength areas, first, identify what you are naturally good at. Find ways to bring those activities and amp your career. Get clarity on your strengths and personality assessment. Then look for opportunities to strengthen your skills, pursue professional development and set benchmarks for others.
Craft a Vision of Your Career
Get clarity on your career goals. What do you want to do in the future? Identify the answers to these questions, why? where? with whom? How?
Jot down your beliefs and values, your purpose, and the skills you want to use. After analyzing all these answers, paint a picture of your preferred future.
Seek Out Support or Look for a Mentor
One stick can be broken in seconds. But if you try to break a bunch of sticks, it needs full force to break it. 
That means, if you do something or decide to do something with someone's advice and support, it works better. Therefore, if you want to make a difference for yourself, you'll get it faster with support.
To reflect on the goal you set for yourself, ask for support. You can look for some accountability partner, get membership in a professional organization, ask people in your network, look for a mentor to learn a new role.
Develop Your Skills
Develop strong communication skills, creative problem-solving abilities, emotional intelligence, and other skills that you want to improve. These are important leadership traits and honing them can make a big difference. Advance your career by getting expertise in the field you want to work in. Look for suitable meaningful resources and begin those skills.
These are some common points that can help you in transforming your career. However, if you are looking for a career choice that is evergreen and meant for everyone, career counselling is the best option. 
According to Cognizant's report, among the popular job categories, career counselling is one of the professions with the highest year-over-year growth. It has encountered a "seven-fold" jump in job postings and has been growing rapidly.
Along with how to transform career, also read about the Future of Career Counselling Here.
And this is not in just books and reports, there are many inspirational stories where people chose career counselling over their existing career.
Sharing a few here.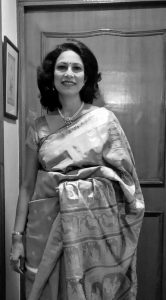 Meet Ms. Ishita Banerjee, Career Counsellor and Founder, Careerforte, Delhi found her passion after working for more than 2 decades in the field of Advertising, Sales & Marketing.
In 2014, while educating students, she realized that kids were confused about their career choices. While helping students in making career decisions, she realized the need for the right skills and validation to guide students. And then she stumbled upon the #GlobalCareerCounsellor Program. Read Here for Full Story.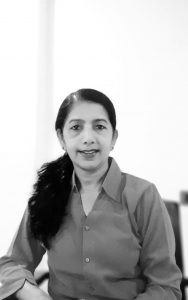 They say there's always room for learning and improvement.
Meet Ms. Lakshmi Sharma, a trained Global Career Counsellor, who truly believes in this saying. 
Ms. Sharma is currently working as a career counsellor and helping students in finding their right career path. She has more than two decades of experience in teaching.
While working as a teacher, she noticed various students with brilliant academic and non-academic backgrounds ending up following the crowd and choosing a career regardless of their interests and passion. 
Then she realized how important it is to guide students towards their interests. This could have been possible only if students were aware of the different courses available, their scope and prospects. Hence, she took a step to enter the career counselling industry to guide these students. Read Her Full Story Here.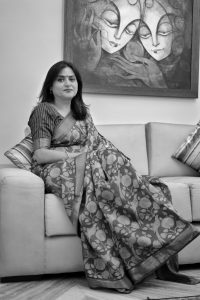 Ms. Mamta Bhutani, Founder and Student Mentor at Ikigai Careers, Chandigarh. Having spent more than 25 years in the education industry as a teacher, Ms. Bhutani came across various students who were struggling with making the right career choices. 
Being in the education sector for more than 2 decades, she started guiding students to make the right career decisions and this is how she began her journey as a career counsellor. 
Though she entered the career counselling industry, she was looking for support that could provide relevant information about college admissions, various courses in India and abroad, visa process, types of tests to guide students and of course, validation. Read the Full Story Here.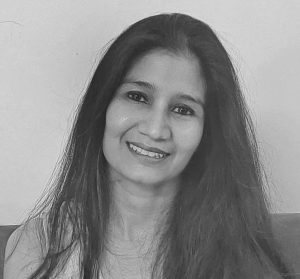 This is Ms. Shipra Batavia, Education Coordinator at Career Point World School Bilaspur, Chhattisgarh. When she was working as a teacher at Cambridge School, she realized how difficult it was for students to make career decisions. Being an educator by heart, she decided to help those students who were struggling with making the right career choices. Soon she entered the career counselling industry.
To validate her passion for helping students and gain relevant knowledge regarding career counselling, she enrolled in the GlobalCareerCousellor Program. Read Her Full Story Here.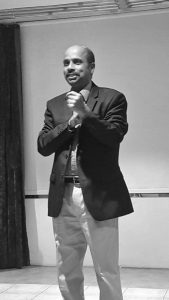 Meet Mr. Girijan Sankaran Nair who is one of those enthusiasts. Having spent more than 28 years with a Saudi Arabian company, Mr. Nair discovered a passion to guide students by making them aware of their interests and abilities, after learning from his personal experience. 
His daughter's career journey made Mr. Nair realize that there are so many students out there who do not get proper guidance and suffer because of lack of information. Then he decided to opt for #careercounselling as a profession.
That's when he started looking for a specialized training program that could provide him with the right knowledge and validation. He came across the Global Career Counsellor program that provided him with all kinds of information like case studies, curriculum guidance, etc, needed to become an expert #careercounsellor. Read His Full Story Here.
After reading these stories, you can understand how to transform career? See, how welcoming the career counselling industry is. Despite being from any educational or professional background, everyone can join this sector. 
If you are passionate about helping students and guiding them towards the right career path, become a Global Career Counsellor. 
This is an industry-ready program that helps candidates to enter the career counselling industry and develop advanced skills. The program has transformed more than 5720 careers. Now, it's your turn!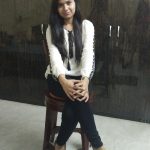 Parul is an enthusiast writer, currently working at Univariety. Despite being from a technical educational background, she started her career in writing because of her passion. She loves sketching and doodling while enjoying a cup of black coffee. When she is not writing, she likes watching movies, travelling, and exploring new places.