Exams!
This word gives a nerve-wracking feeling to everyone. 
The phase of exams become a bit stressful for both students and their parents. The reason could be anything like high scores expectations, fear of the competition, doing excellence in academics, etc. This is the time when the role of career counsellors comes into the picture.
Career counsellors not only guide students on career decisions but they become an important part of students' entire journey of career exploration. Career counsellors stand beside their students whenever they feel like having support and guidance. They are a support system for students as well as their parents.
As a career coach when you have to deal with such a situation, your approach should be clear. When you encounter such a scenario, various questions come into your mind like,
What is the best way to help students and parents dealing with exam stress?
What approach a career counsellor should take to handle the anxiety of students and their parents?
We'll explore everything here.
Take a Quiz
Understanding the mindset of students and parents is the first step you should take. You can create a set of questions for them separately and get to know what's going on in their minds. The questions could be:

For Parents: 
How are they feeling about their child's exams?

Is your child well prepared for the exams?

How much do you rate your child's preparations?

Do you think too much about your child's exams?

Have you ever forced your child to excel in his/her career unintentionally? and more.
For Students: 
How's your exam preparations going on?

Do you feel confident about your exams and results?

Do you feel any pressure to excel in the exams?

What are your thoughts on career goals?

Is your career too dependent on your academic performance? and more.
Ask them to rate their stress levels and anxiety about the exams. Gather all information and take their separate sessions.
Recommended Read: How to Resolve Conflict Between Parent and Child During Counselling?
How to Help Students to Reduce Exam Stress?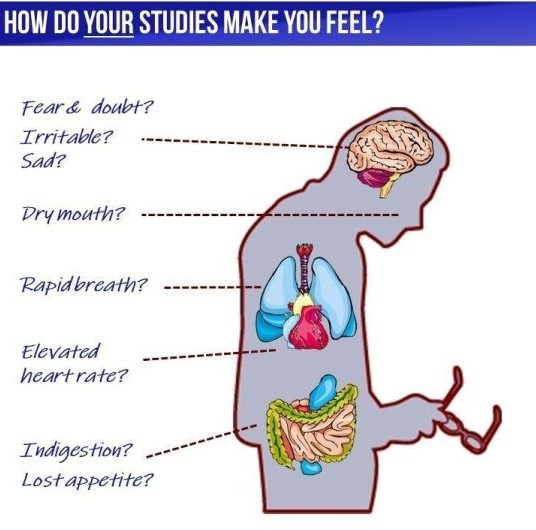 Talking is the Therapy:
Talking is the best medicine. Even the global level disputes can be resolved by just talking and understanding each other's perspectives. The same rule applies to this scenario.
To reduce exam stress, ask students to talk to someone. Whether it's you or their parents or friends or anyone else, just tell them to share their thoughts and feelings with somebody. 
This would help them cope up with the exam stress and also be relaxed for the exams & results.
Ask Them Not to Self-Criticize: 
Find out whether they are confident about themselves or not. If they are, it's the best things. But if they are not, make them feel confident. Remind them of their achievements and the things they are good at.
Tell them self-criticism wouldn't help them to perform better in the future. Let them know that being harsh on themselves is not the way to excel. Teach them to become observers. They need to observe their mistakes, learn from them, and move on.
Tell them to Release the Pressure: 
Taking the pressure on something helps sometimes. But if the pressure is not letting anyone focus and achieve the goal, it's good to release it. 
Ask your students to forget about the pressure. Whether it's their own mindset or parents' expectations or peer pressure, just let them forget everything and focus on their exams.
Believe in Yourself: 
Self-confidence is the key to success. If the child is not fee about the exams, it's a career counsellor's and parents' duty to make him/her feel assertive & positive. 
To do so, you all should appreciate the child with his/her achievements. Cheer him/her up for doing better, and recall that he/she has a bright career.
This would help students believe in themselves and they will do better in life.
These are some tips that will help career counsellors to reduce exam stress of their students.
Now, let's talk about the parents.
How Parents Can Help in Reducing Their Child's Exam Stress?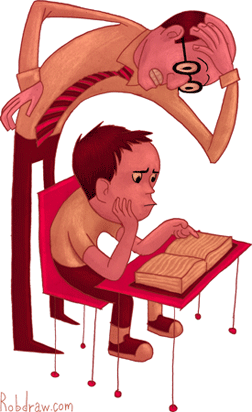 Don't Pressurize Your Child: 
Sometimes the encouragement of a parent can become a cause for stress for the child. Parents don't realize that they have started putting unrealistic expectations on their child. That's where a career counsellor should make parents understand that they should not force their child to excel. 
Every parent knows the capability of their child. They should encourage the child to give their best. However, forcing them with unrealistic expectations would never help them. This could even affect their performance in exams too.
Listen to the Child: 
A healthy conversation with the child can heal and reduce every stress. Sometimes, parents don't have time to talk to their child properly or they even don't think about taking out time to talk to their child. This ignorance could reflect a negative impact on the child.
Therefore, ask parents to talk to their child. Parents should keep asking their children how their preparations are going on? How they are feeling about the exams? Is there anything bothering them? They can focus on their studies or not? Etc. 
The questions should be asked politely to show the care of parents not pressure.
Take Care of Your Child's Routine: 
One of the major aspect that a parent should take care of is their child's routine. Nowadays, parents have become busy due to their professional life. They don't get proper time to spend with their child. However, as a career coach, you need to make them understand that taking care of their child's routine is important. Routine, as in, their wake time, whether they are taking proper sleep or not, their food habits, their time spent on social media, etc.
Ask parents to take care of these aspects, it will automatically increase their child's concentration towards exams and reduce exam stress.
Support Them Unconditionally: 
Support is one major thing that a child requires the most. Whether they are appearing for exams or making decisions for their career, support is one thing that they would require throughout their career. 
Ask parents to support their child's every relevant decision. Tell them to appreciate their child. This would help in reducing stress. 
These are some points that help career counsellors while counselling students and parents to reduce exam stress. Refer to these tips mentioned above in your sessions. If you want to add any point on how to reduce exam stress, do let us know in the comment section below. 
Helping students in making career decisions is a well-being thing. If you also want to guide students on taking the right career path and how to reduce exam stress, become a Global Career Counsellor. 
The Global Career Counsellor Program is an online counselling course that offers extensive modules, real-life case studies, live interactive sessions, learning with experts, and more. This is the first of its kind of program that helps individuals in guiding students.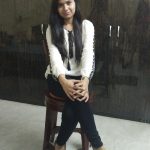 Parul is an enthusiast writer, currently working at Univariety. Despite being from a technical educational background, she started her career in writing because of her passion. She loves sketching and doodling while enjoying a cup of black coffee. When she is not writing, she likes watching movies, travelling, and exploring new places.