Who can forget the Olympic Games, Tokyo 2020? India proudly received 7 medals, 1 Gold, 2 Silver, 4 Bronze. 2020's Olympics has become one of the most celebrated moments in Indian history.
Games like Olympics, Commonwealth, etc have changed the perception of Indian society too. People used to think that a career in sports is not a good idea. They used to tell their children to pursue sports only as a hobby, not as a career. But these games and our enthusiastic athletes and players have changed their beliefs. This taboo has been broken. Now, people encourage their children to play games and pursue careers in the sports industry. 
There are various career opportunities available in the sports industry for students. If you come across any student who wants to make a career in sports, you can suggest different career roles. There's a misconception that one needs to be perfect in athletics to make a good career in sports. This is not always the case. If your student wants to work beyond just an athletic finesse, he/she can also easily do that too. There are some high paying career opportunities available in the sports industry that you can suggest to your students and you can also guide them for different sports scholarships. 
Career Opportunities in Sports
The sports industry is booming. 3 out of every 5 children want to make his/her career in the sports industry but due to lack of guidance and proper knowledge & training, they have to choose some other career option. Some parents still think that making a career in sports is a very tough task and that's why their children have to sacrifice their dreams. However, if they consult with professionals, they can find a better way of achieving their dreams.
If your students want to pursue a career in the sports industry, there are plenty of opportunities available such as:
Sportsperson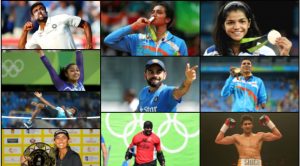 This is one of the most obvious professions in sports. A sportsperson is a professional who plays any of the games from athletics to cricketers, basketball players, footballers, etc. These players compete in individual or team competitions. These are trained professionals who work hard, keep themselves fit and participate in any sports with sportsmen spirit. 
If we talk about the skills that a sports person require, those are:
Discipline

Hard work

Focus

Interpersonal skills

Decision Making

Physical stamina
If your student wants to become a sports person, he/ she must be skilled enough to sustain in this field. Thousands and lakhs of students dream about having a career in sports. However, only a few make it possible because of these skills.
Sports Coach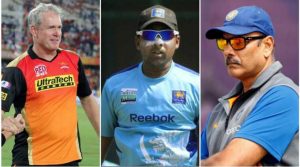 Let's start with the definition of the sports coach. A sports coach or trainer is someone who trains and instruct people in a particular sport. A coach takes care of all the players and dedicates his/her profession to make them the best players in the world. He/ she teaches them tips and tricks to excel in the game. Their jobs vary from full time to part-time and they might have different jobs too. 
Skills required to be a sports coach:
Excellent social skills

Team building ability

Motivation skills

Organization skills

Understanding of the physical and mental fitness
If you students want to make a career in this field, they can pursue a degree in sports coaching, sports management, and sports science. However, their experience is more valued in this industry. In most cases, sportspeople become sports coaches after completing their journey as athletes. 
Sports and Fitness Nutritionist
A sports and fitness nutritionist is a professional who advises athletes on nutrition and dietetics. The professional makes sure that the athletes take proper nutrition and exercise. He/she focuses on the nutritional regimes and fitness of players so that they can perform excellently in their matches. 
If we talk about the expertise of these professionals, they have in-depth knowledge of nutrients, are aware of sports performance in various areas, and most importantly the medical history of the clients. 
Skills required to be a sports and fitness nutritionist: 
Creative thought process

Excellent social skills

Hands-on on nutrition and fitness regime

Ability to explain complex terms simply
Also Read: Who Can Become a Career Counsellor | A One-Stop-Guide
Sports Physiotherapist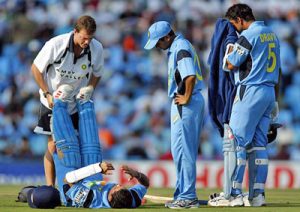 A sports physiotherapy professional helps athletes overcome and prevent injuries. He/she assesses the injury, creates a treatment strategy/ plan, and provides therapy accordingly. The professional does the instant treatment as well as the long term medication too. A sports physiotherapist manipulates the body parts of the athletes with the help of therapy, massages, sets exercises, etc. 
The skills that a sports physiotherapist must possess:
Knowledge of human anatomy and physiology

Administrative skills

Compassion

Quick action to injuries

Decision making 
Sports Marketing Manager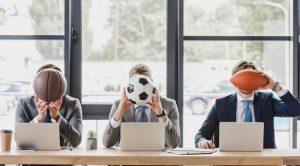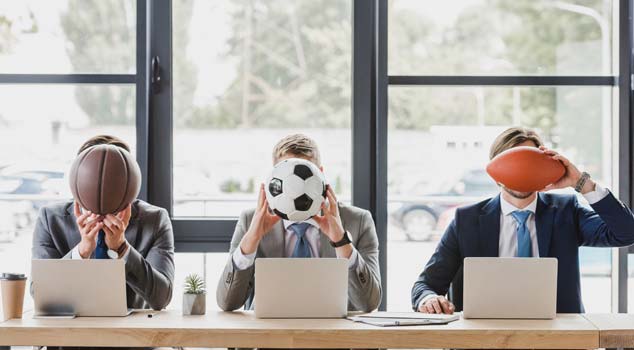 As the name suggests, sports marketing is a professional who takes care of the marketing and promotions of sports. Their job includes advertising the sport, analyzing the market, creating reports, and implementing marketing strategies accordingly. 
These professionals might work for an individual organization or for an agency. It totally depends on their choice. They write articles about various sports, create videos, run social media channels, write press releases, plan and organize campaigns, and more.
To become a sports marketing professional, these skills are required:
Ability to plan

Market Analysis

Exhaustive market knowledge

Research skills

Marketing skills
These are some of the career opportunities available in the sports industry. If your students are interested in sports, you can suggest to them any of the career options according to their interests and abilities.
FAQs Related to Career Opportunities Available in the Sports Industry 
Question: What are career opportunities in sports?
Answer: There are various career opportunities available in the sports industry like:
Sportsperson

Sports Coach

Athletic Instructor & Trainer

Sports  Physiotherapist

Fitness Nutritionist

Sports Business Manager

Sports Marketing Professionals, and more.
Question: What are the best jobs in the sports industry?
Answer: There are plenty of job opportunities in the sports industry. It depends on the interest of the students whether they want to go for the athlete or non-athlete profiles. The sports industry has a lot to offer. So, the students can play the sports, enter the stadium it ring or they can simply be off from the field and work too. 
If you are looking for a one-stop platform and want to master the art of career counselling, do it with the Global Career Counsellor Program by Univariety in collaboration with the University of California, Los Angeles (UCLA) Extension. The program is an all-in-one guide to learn about career counselling from techniques and trends to best practices. After completing the program, the candidate will receive a Green Belt Certificate from Univariety and a Record of Participation from the UCLA Extension. With the Green Belt Certification, candidates can become the member of the Inner Circle – a Facebook Community for GCC Alumni. This program has upskilled over 6700 individuals. 
What are you waiting for?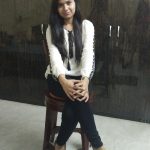 Parul is an enthusiast writer, currently working at Univariety. Despite being from a technical educational background, she started her career in writing because of her passion. She loves sketching and doodling while enjoying a cup of black coffee. When she is not writing, she likes watching movies, travelling, and exploring new places.