How to find out hobbies of your students? A necessary question whose answer every career should know.
Hobbies are interest-based leisure activities. These can be fun, engaging, and relaxing. Hobbies not only identify a child's self-worth and self-esteem but also benefit their career growth.
Having a hobby is important. It encourages creativity, boosts the thought process and also makes you engaged. For some kids, a hobby could be only a fun factor. However, for others, it could be their dream, passion or career path.
Being a career counsellor, when you meet any student, it's important to ask about their hobbies. No matter what their age is, they should not be glued only with the academic scores. They should have something that could encourage them to excel and remain dedicated.
Therefore, identifying a student's hobby is necessary. 
But when we talk about hobbies, a big question arises, how to find out the hobbies of your students? Every student is different, their thought process is different, their approach towards life is different. What should be the best way to figure out what they love?
How to Find Out Hobbies?
In this article, we will discover how to find out the hobbies of your students. If these tips help you, do let us know in the comment section below.
Let's start.
Encouraging Conversation
When you first meet the student or talk over call, make him/her feel comfortable. Try out some ice-breaking questions like who's your favourite actor or who's your role model and then come to the point that what they like to do.
Talking to the students and understanding their likes and dislikes is a great place to start the conversation. After figuring out their interests, passion, likes, start asking open-ended questions. Questions about their hobbies. This will also help them discover their likings, rather than just following others. 
Observe Your Student
Observation is very important when it comes to discovering a kid's hobbies. When you are interacting with the kid, make sure you observe his/her thought process. How the kids take up things. How he/she reacts in certain areas. You need to observe the hidden signals that your students offer. Notice each and every aspect, utilize every piece of information and after analyzing everything, you could come out with a suggestion. You could make the kid realize what his/her hobbies are.
Reclaim Their Childhood Interests
In case, you don't know where to begin, start with conversing about the student's childhood. What he/she used to like when they were kids. What used to excite them the most in their childhood. Those were the times you the student was free would have been thinking about things that he/she really loved to do. You could peek into their core interests. You might end up even find something that could be turned into their hobbies.
Also Read: New Normal, New Challenges and New Courses – Role of a Career Counsellor
Make Them Try a Couple of Ideas
If you're stumped while finding your student's hobbies, give them various options and observe how they respond to them. Sometimes a simple choice or option can get them thinking about what they enjoy the most. Make them hit the crafts store. Before bumping onto one hobby, make them feel free to check out different hobbies. Like we order food. Sometimes we order different dishes that we never tasted before and allow our tastebuds to eat something new. Maybe some dish would really affect our tastebuds. Therefore, browse around and observe what captures your student's attention.
Psychometric Test
No size fits all. This means an interesting thing for one person might not be that exciting for another. People enjoy hobbies related to their own strengths, interests and personalities. 
Therefore, conducting a psychometric test for your student will be a great idea to figure out his/her hobbies and interests. With the help of psychometric assessments, you can easily figure out which hobbies might be the right fit for a student. You can identify their interests inventories, key interests, and get a deeper insight into their personality types. Identifying the interests and passion of a student help in discovering his/her hobby.
These five points will help to find out the hobbies of your students. Find something that makes your students excited, interested, and worthy too. They should feel creatively and independently fulfilled. This way you can easily help your students.
Upskilling is another way to guide your students well on different aspects. And in this cause, we are here to help you.
The Global Career Counsellor Program helps candidates in entering this ever-growing field of career counselling and polishing their skills. This is Asia's 1st comprehensive online program for individuals passionate about career counselling. The program is offered by Univariety in collaboration with UCLA Extension. About 6,723 candidates began their journey as a career counsellor with the help of this program, 5,720 got trained, and 678 set up their business. 
Why are you stopping yourself? Become the Global Career Counsellor.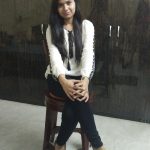 Parul is an enthusiast writer, currently working at Univariety. Despite being from a technical educational background, she started her career in writing because of her passion. She loves sketching and doodling while enjoying a cup of black coffee. When she is not writing, she likes watching movies, travelling, and exploring new places.