It is rightly said, "Each step you take reveals a new horizon". Your success strongly depends on the first step you take. Whether it's daily life or special situations, this formula works every time.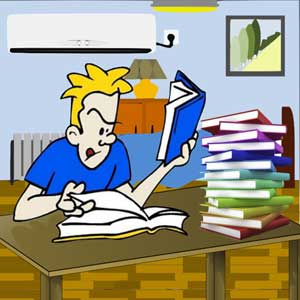 In the current situation where students and parents are concerned about the future scenario, a career counsellor can handhold them from a stage of confusion to relief.
As you all know that CBSE, ICSE, and several state education boards have either cancelled or postponed the exams. The results will be evaluated based on the internal performances of the students or some assessment criteria. This is for class 10 students.
For class 12 students, there is no specific information available regarding exams and results. Therefore, students are clueless about the next move. However, this is the right time for class 11 students to prepare for the entrance exams. 
Universities are struggling to find the "New Normal" for college admissions. Hence a constant change in the admission process is expected. This is why class 11 students should focus on preparing for various entrance exams.
As a career counsellor, how should you guide students on entrance exam's preparations? What should be your approach? Read everything carefully in this article. And if you find the tips helpful, do let us know in the comment section below.
How to Guide Students on Entrance Exam's Preparations?
Whether you are a beginner or a professional, it is important to work on the entire process. Let's explore the process necessary for entrance exams preparations.
Finalize the 3 Cs (Career, Course, Countries)
The first and foremost thing is to analyse the interest areas of students. Assess their likes, dislikes, abilities, etc. After that, you can come up with choices of various courses, career options, and country options. To list out the country names, talk to your students' parents. Understand the parents perspective, match them with the child's desires and then come up with suggestions. To do so, you can:
Conduct psychometric assessments to understand student's innate ability and strengths.

Encourage students to experience different careers fully by completing well-crafted Internship programs.

Suggest the right career to pursue by matching their interest and aptitude

In alignment with the chosen career, finalizing the course to be pursued

For each chosen course, analysing the pros & cons of different country options

Understand the costs, scholarship potential, etc.

At last, finalize the list of career, course & country.
Shortlist College/ University
Once you are done with selecting a career, course and country, now, it's time to finalize the college or university. To shortlist a suitable or desired college for your students, you can follow these instructions:
Understand student & parent college aspirations for the chosen course options.

Create an ideal list of colleges based on the student's profile, preferences & admission possibilities.

You can split the list into Aspiration List, Best-Fit List and Safe List.

Then prepare a sheet with detailed university information for shortlisted colleges.

In the end, finalize the list of colleges.

Share your list with students and parents and welcome their suggestions.
Talk About the Admission Process
When you finalize the list of colleges, go for analysing the admission process for each college. 
Guide them on the choice of tests recommended for admission.

Make them understand the test pattern, syllabus and finalize the best preparation strategy.

Identifying the best resources for preparing for the tests (coaching, books, practice tests, online services).
Share Preparation Tips
Last but not the least, guide them on entrance exams preparations. What should be the routine? How to make a schedule, and more.
Make them calm and relaxed first of all.

Tell them to mark the exam date on the calendar.

Ask them to create the time table accordingly.

Plan how much they can cover in a day.

There should be a break and some time to rest in the schedule.

Encourage them to revise things that they had already covered.

Suggest them a good test preparation book. Provide study materials, if you have any.

Advise a good coaching centre for better preparation.

Check what kinds of learners they are and accordingly plan everything.
Recommended Read: Entrance Exams After 12th For Every Stream
How can Univariety Help Your Students in Entrance Exams Preparations & College Admissions?
We live in an extremely competitive and fast-moving world where one has to be spontaneous and aware enough about everything. From choosing the right career, course, college to opt for a suitable job, everything must be planned carefully.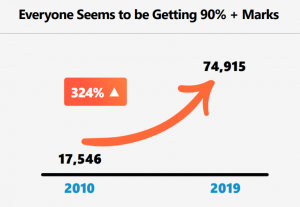 And we are here to help!
Univariety offers the Go Extra Mile (GEM) Service to the students who want to get admission into one of the best and reputed colleges in India or abroad.
The Go Extra Mile (GEM) Service, hand-holds the whole family from a stage of confusion to admission and everything in-between. It is the combination of Micro-Expertise and A Strong-Disciplined Process. GEM is a comprehensive guidance service with dedicated experts. The service offers a customized plan for every student and helps them get into their dream college.
Read Brochure to Know More About the Service
These are some simple tips that can help your students to study in their desired college. Read these tips and guide your students on entrance exams preparations.
If you are passionate about guiding students on making the right career choices, kick start your career with the Global Career Counsellor Program. This is a first of its kind career counselling program that helps individuals to become professional career counsellors. Become a Global Career Counsellor to upskill your counselling services.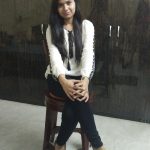 Parul is an enthusiast writer, currently working at Univariety. Despite being from a technical educational background, she started her career in writing because of her passion. She loves sketching and doodling while enjoying a cup of black coffee. When she is not writing, she likes watching movies, travelling, and exploring new places.