When you think about your career, you think about joining an evergreen industry, full of opportunities, career exploration, good income, and more.
In the current time, many people have lost their jobs, facing issues with their earnings, and stability. They all are looking for a career choice that can provide them with great revenues and a feeling of satisfaction.
What could be the best industry for them? The answer is career counselling. This industry offers everything that a person expects from his/her profession. 
Don't believe us? Let's explore.
Reasons Why Career Counselling is the Best Profession f

or You
Let's explore the reasons why it is worth becoming a career counsellor:
Recession-Proof Industry
The recession is a tough time for everyone. When a recession or an economic slowdown hits the market, it tends to become volatile. Many people lose their jobs in this period and look for some other job or occupation. Along with job loss, people also face salary increment issues, improper earning opportunities, and more.
While some industries are very susceptible to economic changes, the career counselling industry performs well regardless of what's happening with the economy. The reason is its association with the education industry. 
Nowadays, new career opportunities are emerging. Students get confused about their interests, abilities, and career path. Therefore, they require someone well-informed about various career options. A person who can guide them about their career direction according to their abilities. That's why we call career counselling a recession-proof industry. 
People can join this evergreen profession and make a better future. 
Exponentially Increasing Demand
Career counselling is a booming industry. The demand for career counsellors is so high in the country that India needs at least 1.5 million more career counsellors to bridge the gap between the students and career coaches. 
According to a report by Cognizant, among the popular job categories, career counselling is one of the professions with the highest year-over-year growth. 
Therefore, the career counselling profession is very promising and offers great opportunities for newcomers as well as experienced professionals.
Career Counselling is For Everyone
Career counselling is an industry that is for everyone. Whether you are from a technical background or educational professional background, the doors of this profession are always open for everyone.
Not just the professionals or educational background, age also doesn't matter in this profession. Whether you are joining the career counselling industry as a fresher or changing your career in your early days, or transforming your career after 40, this profession always welcomes you. 
We have seen so many examples of career transformations. People from educational backgrounds, technical backgrounds, and even corporate backgrounds have joined the career counselling industry. They are very satisfied with what they are doing now. 
Sharing some examples of career transformation: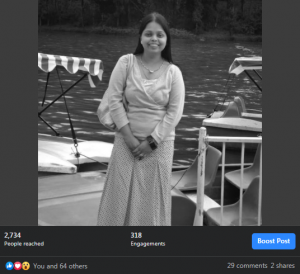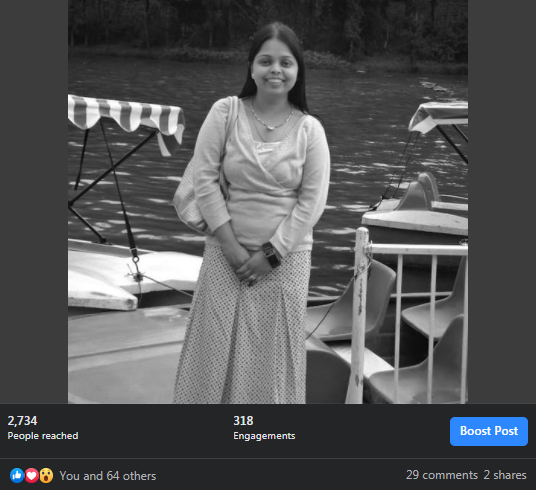 Meet Dipti Jahagirdar. Hailing from a small city named Akola in Maharashtra, Dipti is a high spirited and progressive woman who is passionate about providing the right guidance to students with average and low grades. Her journey in the education & counselling field began when she realised that she loved interacting with students, parents and friends about higher education. Read the full story here.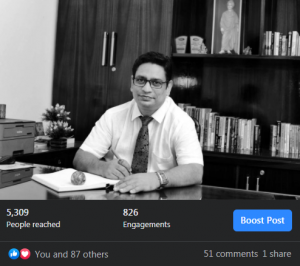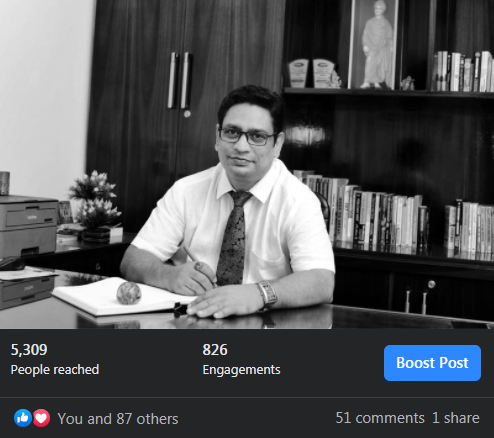 This is Dr Swarup Dutta who gave up his illustrious career as Vice President of a Pharmaceutical company to create a positive impact in the education sector and in young minds to groom them into better citizens of tomorrow. What directed him to take a step towards this career transition? 
In his words, "I strongly believe that a great career is not about making more money, it is about making notable contributions, solving real problems and finding a meaningful & happy life". Read the full story here.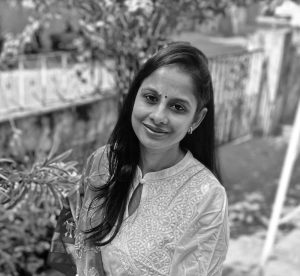 Meet Aesha Shah who restarted her career at the age of 40. It all started when she took a break from her successful teaching job to raise her newborn. Aesha started blogging about her parenting journey during the break and found hundreds of readers who resonated with her. Blogging was something she was passionate about. Soon, her blog gained recognition and started featuring in India's directory of top blogs every year. To know more about her journey, Read Here.
Great Profession for Entrepreneurship
If you are planning to join this industry, you must know that career counselling offers a bunch of earning opportunities to career coaches. As a career counsellor, you can join any organization, any school, tie up with any organization, work part-time, work full time, and even set up your own career counselling venture. 
You can set yo your career counselling business at a low cost. And to do so, Univariety is with you. Univariety's Super Counsellor Program is India's first incubator for career counsellors. The program supports individuals aspiring to set up their own career counselling venture and provides them with world-class resources to strengthen their practice.
Work from Home 
As you know that the current time requires a job in which you can work from home. Career counselling is one of those professions that supports this need. Whether you are a professional or a housewife or anybody, you can counsel students from the comfort of your homes. 
You just need to use some tools, get students' data, information about students and then set up a call with him/her for counselling. You don't need to go anywhere as you can easily help a student at your home.
These are 5 major reasons why career counselling is the best profession for anyone. Despite any professional or educational background, you can join this recession-proof industry, help students, and earn simultaneously.
If you love helping students in choosing the right career or are already a career counsellor, become the Global Career Counsellor.
The Global Career Counsellor Program by Univariety in Collaboration with UCLA Extension is Asia's 1st comprehensive online program for individuals passionate about career counselling. It helps candidates to learn advanced career counselling skills and offers the chance to learn from industry experts. 
To know more about the program,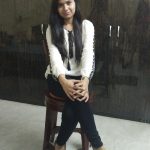 Parul is an enthusiast writer, currently working at Univariety. Despite being from a technical educational background, she started her career in writing because of her passion. She loves sketching and doodling while enjoying a cup of black coffee. When she is not writing, she likes watching movies, travelling, and exploring new places.