Career Change
A small word but a very big decision!
Did you know that every 4 out of 5 Indian professionals want to make a job change?
Interesting and harsh reality. According to the Times of India Survey, most Indian people are not satisfied with their jobs and careers. However, making such a big decision of career change could be difficult for everybody. The reasons might be:
Low Confidence

Lack of Skills

Dissatisfaction in Salary

Avoid Taking Risks
And more!
However, there are people who follow their passion and make their dreams come true. One of those passionate & enthusiastic people is Mr. Munir Damani. 
Who is Munir Damani?
Munir Damani is the Managing Director & Career Coach at Nester Career Consulting OPC Pvt Ltd and a Trained Global Career Counsellor. Through his vast experience, he has helped over 2500 students and employees in making the right career decisions. He creates insights and crafts a successful pathway for students and professionals so that they can lead an ethical life.
In conversation with Munir Damani, we asked him several questions related to his career journey. In his interview, he shared his career experience and showed light on making his career in the career counselling field. For those who are looking to pursue career counselling as a profession in India continues reading. 
Munir's Transformation From Teaching Job to Career Counselling
Question: What made you take up the role of career counselling along with teaching?
Munir: I am an educationalist with more than a decade's experience in mentoring, coaching and guiding students and professionals to choose their right career pathway. When I started in 2011 as a tutor, I realized students' dependency on teachers to help them choose the right careers, provide them with timely information, mentor them and guide them on how to be career ready. In my quest to find the right institute to help me equip myself with the right knowledge and tools, I found Univariety.
Univariety has played a pivotal role in shaping my career as a career counsellor. I pursued the Global Career Counsellor Program along with a Super Counsellor Program. During this period, the learnings enabled me and educated me on the basic foundations of the career counselling domain. 
Question: How has your journey been so far as a Global Career Counsellor?
Munir: The journey so far has been insightful and adventurous. The process has taught me an important lesson to continuously update myself with knowledge about different careers and courses. Univariety has provided me with this at all times through blogs, Facebook pages etc. I recollect this incident in particular where I had to guide a student about the doctorate in Clinical Psychology. Although I was aware of the career information, I lacked the colleges which provide this degree. I put up this query on the Facebook community of Univariety and to my surprise, within 10 minutes I had a comprehensive list to provide to the student.
To sum up, I think this is what helps me enhance my practice as a career coach where I am assured that information or tools I lack will always be provided by the Univariety.
Question: How do you feel about being a part of the Inner Circle – a proud 2000+ members community of Global Career Counsellors alumni?
Munir: I feel proud, privileged, inspired and most importantly responsible to contribute to the pool of knowledge expert counsellors have. As I mentioned above, prompt responses make your counselling journey more effective and help you brand yourself not just as a career counsellor but as someone who has an edge over other counsellors.
Question: Any examples, or achievements, you would like to highlight?
Munir: The greatest achievement I would like to share with my fellow counsellors will be the journey of a student who pursued his Bachelor's in computer applications. During his three-year undergraduate journey, I suggested to him a variety of courses including Nano Degrees from reputed institutes around the world. This student received various scholarships for these courses and today he is on his pathway to becoming a Sports Analyst. This example reminds me of my responsibility of being a career counsellor and how I make a difference in a child's career development.
Question: Your piece of advice for those aspiring to become career counsellors
Munir: In my experience, I would invite and encourage aspiring career counsellors to focus on two fundamentals. One, learn and associate with your fellow counsellors to gain insights on the best practices so that you can achieve meritocracy in your counselling career. Second, platforms like Inner Circle are a great medium to learn and contribute your views and thoughts on various queries and questions put up. I believe you only learn through contributions and associations. Lastly, I would also encourage all aspiring career counsellors to attend various webinars and specialization courses Univariety comes up with because this is a dynamic domain and sharpening the skill should be your motto.
Question: Your piece of advice to Students
Munir: Think of a career as a combination of lifelong learning and academic qualification. You must differentiate between a job and a career. Also, I encourage all the students to choose their careers based on their potential and not choose based on the popularity of a career. You must be aware of your interests, potential and abilities. Lastly, I would also suggest focusing on your career beliefs while deciding whether they help your career development or block your career development.
Question: Your piece of Advice to Parents
Munir: Initiate career conversations with your kids early by asking them what changes they would like to bring into the world rather than asking what they would like to become in future. Besides, try to evaluate their interests and ability which can help you understand what kind of careers your child can choose. This is very important as they are the most influential when it comes to a child's career discovery. Lastly, you should subscribe to various career platforms to keep you equipped with knowledge on different careers.
Question: Your piece of advice to Fellow Career Counsellors
Munir: Continuous learning, best practices and networking are three foundations of being a successful career counsellor. When you learn and share best practices, converse and build networks it enables you to guide students more effectively.
Conclusion
Taking up another role along with your teaching job could be challenging. But if you have the confidence and the right kind of support, nothing can stop you. You can become a successful career counsellor just like Munir Damani. He stands as an inspiration to all those aspiring Career Counsellors out there. Her journey is truly remarkable! 
What's stopping you from becoming a Career Counsellor? 
Click Here to Kickstart Your Career as a Career Counsellor
Want to share your journey with us? Drop a note in the comments below.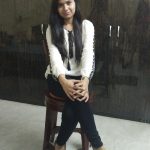 Parul is an enthusiast writer, currently working at Univariety. Despite being from a technical educational background, she started her career in writing because of her passion. She loves sketching and doodling while enjoying a cup of black coffee. When she is not writing, she likes watching movies, travelling, and exploring new places.