Every good work comes with some challenges whether it is your first day of college, your first day at the job or the idea of setting up your own business. But a true warrior faces every challenge, learns from it and starts working with dogged determination. The same thing applies to a true entrepreneur.
Entrepreneurs are bold and brave individuals who overcome any obstacle gracefully. They look into the issues, understand them and try to solve them with the best solution.
Here, in this blog, we'll be discussing the seven challenges faced by entrepreneurs and the best suitable way to overcome them.
Let's get started.
Challenges Faced by Entrepreneurs & Their Perfect Solutions
Projecting Confidence
Entrepreneurship is fun and exciting. It helps your dreams come true. But sometimes people get demotivated when things don't turn out the way they wanted and start doubting themselves. However, being able to overcome self-doubt is a necessary trait for entrepreneurs. Whether you are dealing with clients, investors or even your employees, you need to be confident. You must have faith in yourself and the services you are providing.
How to Overcome: Believing in yourself, your skills and vision
One of the best ways to overcome this obstacle is you can do anything. You just need to have faith in what you are doing. You can read books, watch videos, talk to your peers and approach other entrepreneurs to guide you. Work on your goals and to-do list. Make small targets and try to achieve them. This will help you gain confidence and go a long way. 
Time Management
Time is a very precious factor for an entrepreneur. While it may seem like money is the only thing that can affect your business. The time comes as a surprise factor. It is a limited resource that you can use. Therefore, time management is crucial. 
You should effectively manage time. Invest each minute of yours to ensure that you're getting everything done that you need to do. How can you manage your time? Let's explore.
How to Overcome: Be Organized and Diligent 
You only have 24 hours a day to get your things done. In those 24 hours, you need time for yourself to make a work-life balance. Therefore, you remain with 14-25 hours for your work. To utilize the maximum amount of time, you need to be organized and diligent in your work. Create goals and to-do lists that you need to complete within a day. Organize everything a day prior and start your day by checking all the tasks you have. Prioritize them and spend sufficient time on each task. Trust your team members, divide the tasks between them. This will help you in managing your time.
Financial Planning
The most important aspect that you need while setting up your business is finding capital. Once you are clear with your business idea, the second thing you need to do is hunt for capital. Because before getting to worry about cash flow issues, you need capital to get off the ground.
How to Overcome: Go for a Business Loan or Find Suitable Investor
One of the toughest challenges faced by entrepreneurs is finding capital. But this is not that tough that it looks. There are various solutions available for this challenge. From getting traditional bank loans to self-fueled growth models, you can opt for anything. You can approach investors who are interested in your business. An organized plan has the potential to attract investors. Work on your objectives, strategies, and you wouldn't face financial problems in your business.
Building Authority
Establishing authority for your business makes it more authentic. If you want your business to become the first choice of your potential clients, you need to authenticate it. It ensures the protection of your business set up and makes it more authentic in terms of originality and utility.
How? Let's see.
How to Overcome: Get it Patent and Approved
The patent helps your business build market share, margins, growth of your set up, and new resources to generate revenue. You can go to local authorities, draft an application and get your business patent. 
Creating a Client Base
To run your business longer with benefits, you need to create a solid client base. Clients help in increasing your capital, popularity and great networking opportunities. If you satisfy your clients with your services, they will help you in getting potential clients. That's why a good client base is necessary for your business. However, it requires a lot of effort and constant dedication in creating such a client base. Generally, entrepreneurs face difficulties in it.
How to Overcome: Networking, Marketing and Providing Satisfactory Services
To overcome this challenge, you should invest your time and money in establishing a vast network, marketing your services and providing satisfactory services to your clients. To do so, you can join network communities, meet new people, create a website, blog, be active on social media, etc. Understand your audience and create a marketing plan accordingly.
The Global Career Counsellor Program has created a private community on Facebook for their alumni, the "Inner Circle". In this community, career counsellors learn about new courses, how to counsel students and ask questions to the experienced career counsellors. Along with learning, they also get benefited with earning opportunities. 

You can join such a network and increase your client base.
Marketing
One of the most important factors for a business to grow is effective marketing. It helps in reaching a vast audience and spreading awareness of your services. However, generally, entrepreneurs find difficulties in marketing their business set up. They don't know the ways to market their services. 
How to Overcome: Create Website, Blogs, Videos 
As you know in today's world, marketing is everything and one of the challenges faced by entrepreneurs. You can't rely on just traditional marketing methods like flyer, newsletters because, in this tech-savvy age, you need exceptionally good marketing ideas.
You can start with small and free marketing campaigns, posts on social media platforms like Facebook, Instagram, Twitter, etc and then go for paid campaigns. You can collaborate with other firms and market your services too.
Business Growth
Last but not the least, business growth. Every entrepreneur wants his/her business to grow. The main target of an entrepreneur is to get his/her business to heights. But they face many hurdles in increasing their businesses. How can you grow your business? The solution is here.
How to Overcome: Be Updated & Keep Your Business Updated
To overcome this challenge, you can create new processes that focus on task delegation. Don't expect your business to grow at the initial stage, give it some time and you will go a long way. Consult with industry experts, keep an eye on your competitors, monitor every activity in your business and exponentially grow your business.
These are some of the challenges faced by entrepreneurs and tips to overcome these. If you find this blog helpful, let us know in the comments below.
If you want to set up your own career counselling venture, we are here to help. Univariety's Super Counsellor Program supports individuals aspiring to set up their career counselling business. It is India's first incubator for career counsellors and provides them with world-class resources to strengthen their practice.
If you want to enter the recession-free industry of career counselling or polish your skills, become a Global Career Counsellor. Univariety's Global Career Counsellor Program in Collaboration with UCLA Extension is Asia's 1st comprehensive online program for individuals passionate about Career Counselling. It helps individuals to learn advanced career counselling skills and become successful career counsellors.
To know more about the Program,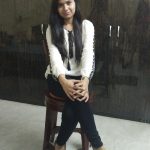 Parul is an enthusiast writer, currently working at Univariety. Despite being from a technical educational background, she started her career in writing because of her passion. She loves sketching and doodling while enjoying a cup of black coffee. When she is not writing, she likes watching movies, travelling, and exploring new places.