So many dreams have been shattered due to wrong career decisions and the number is still increasing. Some children pick a career under parental pressure or some are following their peers. However, in recent years, career counsellors have come up as saviours and saved so many children from choosing the wrong career direction.
The profession of career counselling is stood over different poles and career assessments are one of them. Considering the technical definition, career assessments are a set of tests and tools that are used to analyze the strengths, weaknesses, likes and dislikes of a student. 
These assessments come in various forms such as questionnaires, multiple-choice, short answer tests, etc. They are designed to test the skills and personality traits of a student.
The benefits of career assessment tools have been mentioned by many career counselling professionals. In this article, we have listed some major benefits of using career assessment tools and techniques. If you are an experienced career counsellor or have just joined the industry, we are also providing a list of some useful career assessments.
First, start with the importance of tools in career counselling and the benefits of using career assessment tools. If you find the information useful, do let us know in the comments.
Benefits of Using Career Assessment Tools & Techniques
Assess Student's Strengths & Weaknesses
The importance of tools in career counselling can be understood by their various benefits. As a career counsellor, it's not easy to understand their minds and personalities when you meet a student. You need to spend a good amount of time with them for a better understanding.
However, with the help of a career assessment, you will be required to go wouldn't require much time to understand a student's weaknesses and strengths. You just need to share the test with students. They will appear for the test and based on the test results, you could easily measure their strengths and weaknesses. After that, you can guide students accordingly. You can ask students to focus on their strengths and work on their weaknesses.
This process will mend the loopholes and students will never face disappointment in future.
Find Out Student's Personality Traits
Some assessments are designed to help career counsellors gain insights into students' personalities. How they see a particular thing, their opinions, and they handle a particular situation, basically, student's traits. Along with strengths and weaknesses, you can assess your students' values, skills, passion, interests, and more.

In the end, you can use this information to guide students well toward their career paths.
Saves Time
Career counselling is a noble profession and career counsellors are devotees. However, as a professional, you also need time to manage other things. It's right that you should spend as much time with your students as possible. But this could also affect your growth. 
That is why career assessments are available for career counsellors. They can assess more students at a time and get reliable information at the same time. These assessments do not only save time but also provide relevant and authentic results.  
Internal Growth
As already mentioned, these assessments are truly genuine and provide authentic reports, a career counsellor can easily learn from these tests. They can assess the student's personality traits on their own, think of the results, use these assessments results and compare. By comparing they can check their efficiency and thought process so that they can learn more and grow more. 
Less Confusion and Find a Clear Path
As it is clear that the assessment is done using some counselling tools. Based on the results, you can tell your students which way to go. After assessing his/her personality, strengths and weaknesses, likes and dislikes, in the end, you can easily come to the conclusion that which profession your student should take up. 
The test will reveal several professions that can be good options based on your student's personality traits, skills, values, passions, and interests.
Also Read: How to Start Career Conversation with Clients?
List of the Best Career Assessments
There are mainly eight types of assessments available:
Ideal Career Test: The assessment helps you better understand your strengths and personality. It helps you identify your best-fit career.
Personality Type Assessment: This assessment is based on personality type – the innate way people naturally see the world and make decisions – a set of basic drives and motivations that remain constant throughout a person's life.
Multiple Intelligences Test: The assessment is based on the Theory of Multiple Intelligences developed by Dr Howard Gardner in 1983. The assessment uses proprietary technology to match your intelligence to your best-fit careers.
Engineering Branch Selector: This test is for students who have decided to pursue a career in engineering. It will help choose your preferred engineering branch among the plethora of engineering branches that exist today. 
Humanities Career Selector: This test is for students who have decided to pursue a career in humanities. It will help choose your preferred humanities.
Commerce Career Selector: This test is for students who have decided to pursue a career in commerce. It will help choose your preferred commerce domain among all the financial and non-financial domains in commerce.
Learning Styles Tests: The assessment is based on The Learning Style Questionnaire developed by Rita and Kenneth Dunn. This is a questionnaire kind of assessment. As a result of this analysis, the Learning Style assessment was made.
Stream Selector Test: The assessment helps you determine which stream to take after the 10th class. 
The benefit of using career assessment tools is that a career counsellor can limit the number of career choices for their students and help them to determine unlocked skills. The results are useful for aligning an individual's career according to his/her interests/ skills/ aptitude, etc. 
If you love helping students in choosing the right career or are already a career counsellor, become the Global Career Counsellor.
The Global Career Counsellor Program by Univariety in Collaboration with UCLA Extension is Asia's 1st comprehensive online program for individuals passionate about career counselling. This career counselling course helps candidates to learn advanced counselling & guidance skills and offers the chance to learn from industry experts. 
To know more about the program,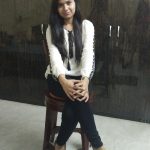 Parul is an enthusiast writer, currently working at Univariety. Despite being from a technical educational background, she started her career in writing because of her passion. She loves sketching and doodling while enjoying a cup of black coffee. When she is not writing, she likes watching movies, travelling, and exploring new places.