Public speaking skills refer to addressing an audience and involve their attention towards your speech completely. Whether it is in front of a group of familiar people or entirely strangers, the ability to communicate with them and bind them into your thoughts is called effective public speaking skills.
Now, you might wonder how public speaking is related to career counsellors.
Let's understand.
When a career counsellor interacts with the client, he/she tries to make the client feel comfortable. First, the career counsellor introduces him/herself, uses some ice-breaking questions and subsequently, helps the client to open up and speak. This entire process comes under public speaking.
Therefore, if a career counsellor is skilled enough in public speaking, he/she can smoothen the process of client interaction and removes the barrier between him/her and the client.
We can understand the importance of public speaking skills for a career counsellor in detail here:
Public speaking plays a major role in the life of a career counsellor whether it's personal or professional. This skill will give you the power to inform, persuade, educate, and even entertain the students and parents. Delivering your thoughts effectively eases the process of communication, counselling and understanding. It makes you understand the unspoken words also.
Whether you have just started your career counselling practice or doing it for a long time, effective public speaking skills:
Demonstrates your knowledge

Improves your confidence

Improves communication skills 

Offers better research skills

Makes the session interesting

Ability to motivate students, and more.
After understanding the importance of public speaking skills, let's jump right into how to improve them.
How to Improve Public Speaking skills: 5 Quick Tips
Effective public speaking skills help you make advancements in your career and potentially identify a new strength for your resume. If you are good at public speaking, you can also tell your students how to make a career in public relations. While improving your public speaking these are some factors you should work at:
Body language

Connecting with the audience

Delivery

Interesting presentation

Practice
Work on Your Delivery
If you are hosting a webinar or speaking in a seminar, it's important to work on the way you want to deliver the message. Your speech may be perfect but it should be clear also so that the audience could listen to your speech and understand what you want to convey. If you are just speaking and people are not paying attention, the motive of your speech would not be served. Therefore, you should improve your delivery. To do so, follow these points:
Don't make it lengthy and boring.

Use some presentations or interact with the audience to improve the engagement.

Avoid using the "fillers" like umm, uhh, etc.

Keep it simple, understandable, and interesting.

Speak a bit slow and take pauses in between your sentences.

Tone is very important. Keep it loudly enough and avoid keeping it monotonous.

Your body language says everything. Use the right postures and gestures while speaking.
Organize the Material & Memorize the Concept
Keep the framework of your speech handy during the session. If it's impromptu, you don't have time to prepare. Otherwise, creating a framework for the speech before the session is a good practice. In the framework, include the topic, purpose, central idea, and some points to be covered. You can refer to these factors while speaking. It's important to grab the attention of the audience. Hence, keep it informative yet interesting.
Never try to memorize your speech. It would look odd that you are reading something or trying to remember something. Your mind should be blank during the speech. Therefore, keeping the agenda in the mind is enough. You can easily convey your message.
Also Read: Benefits of Using Career Assessment Tools While Counselling
Record the Session and Ask for Feedback 
Only the preparations before the session are not enough to improve your communication and public speaking skills. There are some post-session practices also that could help you master the art of speaking. 
This practice can be done before and after the speaking session. The days of Rehearsing in front of the mirror are gone. Now, you have some digital equipment that can help you more in improving your public speaking skills. 
While rehearsing, you can record your video and watch it afterwards. You can also show it to your friends or guides. Notice your tone, how you deliver your speech, and your postures & gestures. Listen to it and evaluate whether it's engaging or not. You can even notice your facial expressions. Get used to your own particular voice and talking style and try to modify, if required.
Study Great Public Speakers
One of the best ways to upskill yourself in public speaking is watching and learning from experts. You can use various platforms like Youtube, Facebook, Instagram, etc. Search for the best public speakers and watch & listen to them. 
You can make notes of how they are talking, their body language, tone of voice, gestures, and more. Witness how wisely they use spaces in their speeches and even capture the attention of the audience. 
You can check out TED Talks available on Youtube. National and international public speakers and their way of speaking. 
Practice is the Key
If you have just started public speaking, practice is the main component you should focus on. You might feel nervous sometimes or just tense or might have stage fear, practice can overcome your nervousness and fear easily. 
The best way of becoming confident is to prepare, prepare, and prepare. Practice your speech several times. Make notes and practice with them. This will help you in an effective way.
Fear of stage or public speaking is a common experience. You can overcome this fear by developing new public speaking skills. It can help you face your fear confidently. Therefore, understand the importance of public speaking skills and the best ways to improve them. 
If you have started your career counselling practice or want to enter this recession-proof industry of career counselling, we are with you!
You can upskill yourself with the Global Career Counsellor Program by Univariety in collaboration with UCLA Extension. This is an industry-ready online career counselling course that helps individuals to master 21st-century career counselling skills. If you want to upgrade your career, know more about the program.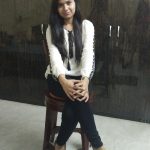 Parul is an enthusiast writer, currently working at Univariety. Despite being from a technical educational background, she started her career in writing because of her passion. She loves sketching and doodling while enjoying a cup of black coffee. When she is not writing, she likes watching movies, travelling, and exploring new places.