Have you ever wondered that you can effectively manage your social media account even having breakfast? 
Sounds weird, right. But, it's possible!
Although it's not everyone's cup of tea handling social media effectively. However, if you follow some simple steps, tips & tricks, you can use social media platforms while sipping your coffee. People spend hours on social media and get unworthy results. But a few hacks will help you manage your time and get better results at the same time.
Before exploring the 20 minutes routine, first, go through some pre-posting preparation tips.
Bonus Tips on How to effectively manage social media?
Decide on the Platforms
Currently, approx 58.11% of the world's population is active on social media, which is around a 13% year-over-year increase. Imagine, how many people can reach by only your one post. It's larger than ever. 
Among all the social media platforms, some are used by the majority of people. Prioritizing these platforms on the basis of their usage would be beneficial in reaching a larger audience.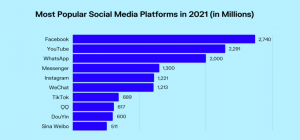 According to this, more than 2 million people use Facebook, then it comes YouTube, WhatsApp, and other social media platforms. By checking this data, it's clear that the first 5 platforms are the ones on which you need to focus the most. Then if you have a margin, you can utilize other platforms also. This is the best way to prioritize your social media platform. 
Create a Calendar
Creating a social media calendar is something that will smoothen the process of finding new ideas and posting on various platforms.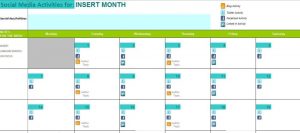 There are two types of calendar you can create:
Monthly Basis

Weekly/Daily Basis
While creating the calendar, there are some points you need to consider:
Date

Time

Events (Festivals or Holidays)

Text to post

Link

Character count (Mainly for Twitter)
Once, you are done with this information, you can create your own social media calendar. You can use Google Sheets or an Excel File to create the calendar.
Focus on Quality
Once, you create the calendar, you are ready to post. However, make sure you post only relevant content for a particular audience. They should connect with your posts. Don't try some random content only because it's viral or other people are liking it. It should be relevant for your audience.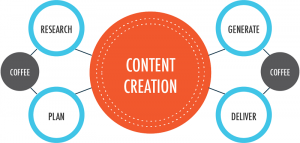 Avoid raining your social media account with unnecessary or unimportant content. It should be good enough to be re-shared or retweeted by your clients or colleagues across industries. It will give a better reach to your posts and increase your authenticity.
Never copy and paste someone else's content or use their pictures or infographics. Your content should be new. Even, if you have to use it, please mention the source name to avoid any copyright infringement.
Also Read: 7 Ways To Market Your Business
Analyze the Data
Social media is all about new and viral content. Once, you post your content, take out time to analyze its performance.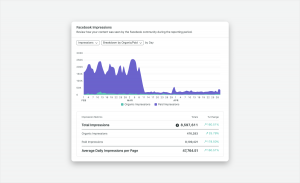 Evaluate what was its reach, how many people liked it and commented on it. On social media platforms like Facebook, Twitter, Instagram, etc, they provide the analytical view so that the user can analyze the performance of the post.
Be practical, study the engagement and decide upon your next post accordingly. 
Be Consistent
Consistency is the key. People will forget about your account or your services if you don't post your content regularly or consistently.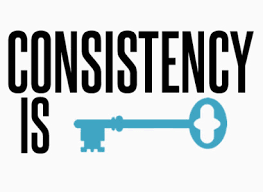 You should always make them remember that you are available using your posts. Your potential followers or clients must know about your existence. Create your calendar accordingly so that you can post your content at least on alternate days. 
Step-by-Step Social Media Management Guide
Here's how to effectively manage social media 20 minutes a day:
5 Minutes for Internet Surfing
Start your routine by checking the internet. Go through the content of your competitors or those who are in the same business. Read similar posts and get inspired. Internet is a place where you find new information every second. Therefore, check out the trending keywords, hashtags, mentions, and messages for your brand. You can use free tools Google Trends, Keyword Planner, and more. You can even search on Google. For instance, hashtags for career counselling. You will get plenty of relevant keywords and hashtags. If you want more opt results, you can go for paid tools also.
5 Minutes for Planning & Analyzing
Once you go through the content available elsewhere, it's time to plan yours. Analyze the content you have read on the internet and see if you want to make any changes to your existing plan. Analyze the responses of the audiences noticed on competitor's posts. If you want, get inspired and create yours.
5 Minutes for Updating Your Social Calendar & Posting
After planning your content, make changes to your calendar (if required). Otherwise, go with the older plan. Pick your content and post it on various social media platforms you have finalized. You can create pictures using tools like Canva. Your posts should be engaging enough. Make sure it fits the platform as some are available with a restricted character count. Also, there are different types of users on different platforms. Hence, post your content accordingly. 
5 Minutes for Engagement
After posting your content, do not feel that you're done for the day. You still have 5 minutes left. Spend this time engaging with the audience. Check all likes and comments on your posts. Read comments and reply on the same. Your audience should feel that they are following the right candidate who checks their comments, understands their perspective and shares his/hers.
These are some tips on how to effectively manage social media in a short time span. The main purpose of these tips is to ensure your time is as impactful as possible. Spending 20 minutes per day effectively on social media can be far more efficient than spending hours per. Your plan should be updated and ready for every day and you can notice high engagement on your social media platforms. 
Managing social media account is necessary for every career counsellor whether he/she has joined the industry recently or want to join the industry or even run a career counselling set-up. Having a great presence on social media platforms could enhance your reach and you could help more students. 
If you are passionate about helping students in making the right career choices and want to enter the career counselling industry, become a Global Career Counsellor. This is an industry-ready program offered by Univariety in Collaboration with UCLA Extension. This career counselling course helps individuals to develop and sharpen their career counselling skills within 50 hours. The Global Career Counsellor Program has helped more than 5720 candidates to polish their counselling skills and transform their careers.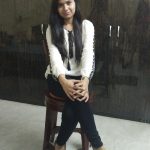 Parul is an enthusiast writer, currently working at Univariety. Despite being from a technical educational background, she started her career in writing because of her passion. She loves sketching and doodling while enjoying a cup of black coffee. When she is not writing, she likes watching movies, travelling, and exploring new places.