Career Counselling as a profession? Is career counselling a secure job? What is the future of career counselling? Would I be able to grow as a career counsellor professional?
All these questions come into our minds when we talk about pursuing the profession of career counselling. 
However, the scenario has been changing right now. The world of work is growing very fast and jobs like career counselling that was not very popular ten or fifteen years ago have emerged. Therefore, the future of career counselling is bright enough to grow as a profession.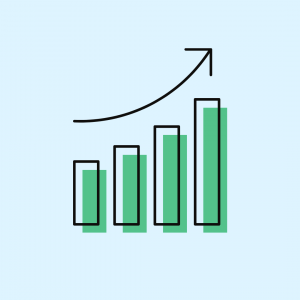 According to Cognizant's report, there is a growth of 32% of the jobs in the market than last year's rate of 19%. Among the popular job categories, career counselling is one of the professions with the highest year-over-year growth. It has encountered a "seven-fold" jump in job postings and has been growing rapidly.
Table of Contents
Responsibilities of a Career Counsellor
With the emergence of numerous technologies and industries, there is a rapid growth of new job industries and job roles that didn't even exist before. Students have plenty of career options to choose from. However, with the rise in career options, their confusion has also been increasing.
It has become quite difficult for students to find the right career fit and explore new avenues. Here, the role of career counsellors takes into consideration.
They say when there's a problem, there's a solution too. Career counsellors are the professionals who provide solutions and guide people to find the correct career path.
The role of a career counsellor can be described as:
Guide students to determine their interests and abilities

Counsel individual learners for developing their skills

Guide students on how to overcome issues related to their academic scores

Help students craft a long-term plan to fulfill their career objectives

Plan and conduct career services programs and events, and more.
Career Counselling: Then, Now & Next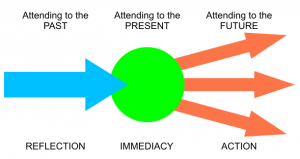 Career counsellors serve as teachers, confidants, and advisors. They understand the interests, abilities of their clients, and guide them accordingly to choose the best-fit career. However, the journey of career counsellors had been like a rollercoaster ride. They had gone through different professional phases. You can see the revolutionary changes in the career counselling profession here:
Past & Present of Career Counselling
The future of career counselling can be understood by its past and present state. In the early days, the majority of the students take up science in school followed by engineering in college & later on apply for an MBA. They were unaware of their personalities, interests & desires in life. They were often advised by their parents, siblings, or neighbours. Only a few people used to contact career counsellors. 
As a result, counsellors used to have career counselling as one part of their job profile. They were not completely into the career counselling profession because there was
no recognition,

lack of awareness,

the dearth of validation, and more.
Career counselling profiles had no such importance and parents were not ready to counsel their children. That's why people were not sure whether they should go for the career counselling profession or not. 
However, in the current times, the situation of the career counselling industry has been revolutionized. Students have plenty of career opportunities. Parents understand the importance of career counselling and want their children to be counseled. 
Therefore, career counsellors have become established professionals with an existing client base. They have been hired by local school districts, private schools, career counselling agencies, etc.
Now, there are online programs available for career counsellors to improve their skills. They can complete these programs and upgrade themselves to advanced counselling skills. 
Not just in general, the career counsellors now work as specialists for:
Profile Building

Parent Counselling

School Education

Alternative Careers

Study Abroad

Engineering & Technology

Business & Economics, etc.
Future of Career Counselling: 
Considering the current scenario, it's obvious that the future of career counselling is going to be very bright. It's an ever-expanding profession. From school students to senior professionals, career counselling has become the key to plan the career paths well. The demand for career counsellors has increased drastically. The career counselling profession has become a progressive profession full of opportunities. 
Let's take a look at the future of career counselling profession: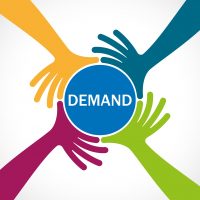 Increased Demand for Career Counsellors: How is career counselling as a profession in India? In the current times, India needs at least 1.5 million more career counsellors to bridge the gap between the students and career coaches. Because of the sheer gap, there will be a constant requirement for career counsellors in future also. It increases the credibility of career counsellors and promises for never-ending opportunities.
Large Size of Market: Currently, about 67% of India's population is in the working-age of 15-64. The majority of this group is in the 15-30 years age bracket. This implies that numerous people require guidance to choose the right career path and start their professional journey. With the ever-growing population, this number will just increase.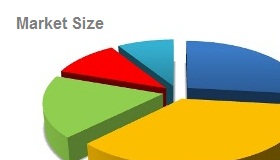 After a few more years, the market of career counselling profession will be full of opportunities. More people will need career advising and counselling. The profession will notice a drastic jump into opportunities and job postings.
Broad Career Opportunities: Career counselling offers the opportunity to work with school students, parents, graduates, young professionals, and even mid-career professionals looking for a switch. This implies a broad exposure and wide career scope to the professionals.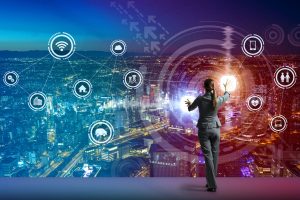 People are no longer counselling in a general manner. They are exposed to be specialists like profile builder, parent counsellors, alternative careers counsellors, and more. As a result, career counselling professionals will get plenty of career opportunities and chances to grow.
Dynamic Technological Advancements: Like other professions, technology plays a major part to build the future of career counselling also. With ever-growing technological and social advancements and information channels, people will always turn towards well-trained career counsellors for getting clarity.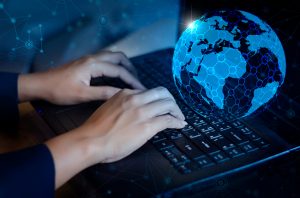 Career counsellors need to be always well-read and updated about market trends to contribute well to individual career path development. Their profession is not just limited to in-person conversations. Now, they need to be future-ready and equipped with advanced tools & technologies to assist the clients better. 
Job Opportunities for Career Counsellors
The recent reports show the scarcity of trained career counsellors in India. At present, the country has 315 million students and 1 lakh counsellors. If we compare the data to the United States of 56 million students and 2.6 billion counsellors, the dearth of career counsellors in India can be seen easily. Currently, over 93% of Indian schools don't have dedicated career counsellors.
So, the demand for career counsellors in India is acquiring importance. Schools, parents, and students are looking for various skill-based training opportunities and job profiles. It's becoming more important than ever.
In the future also, people will notice the change in the job market and a rapidly growing career counselling business environment.
People who Chased Their Passion of Becoming a Career Counsellor
With everyday growing requirements for career counsellors, this profession has become a popular choice. People are joining career counselling constantly and fulfiling their dreams of becoming a career counselling professional.
Here are some examples of people who transformed their careers and followed their passion to help others in taking the right career decisions.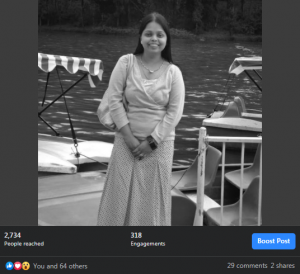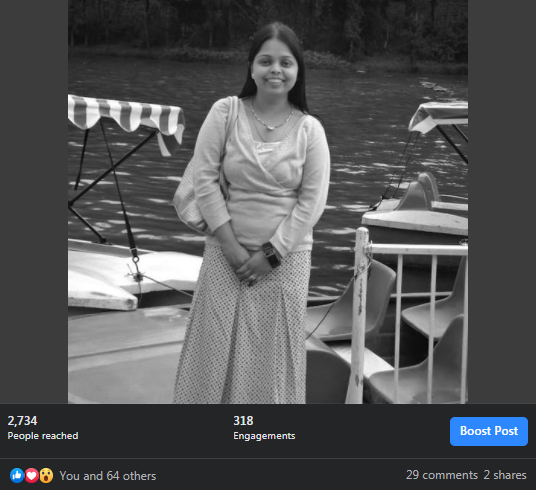 Meet Dipti Jahagirdar. Hailing from a small city named Akola in Maharashtra, Dipti is a high spirited and progressive woman who is passionate about providing the right guidance to students with average and low grades. Her journey in the education & counselling field began when she realised that she loved interacting with students, parents and friends about higher education. Read the full story here.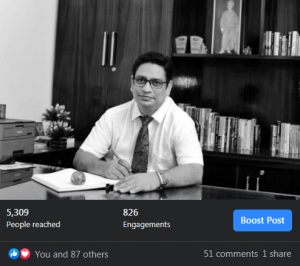 This is Dr Swarup Dutta who gave up his illustrious career as Vice President of a Pharmaceutical company to create a positive impact in the education sector and in young minds to groom them into better citizens of tomorrow. What directed him to take a step towards this career transition? 
In his words, "I strongly believe that a great career is not about making more money, it is about making notable contributions, solving real problems and finding a meaningful & happy life". Read the full story here.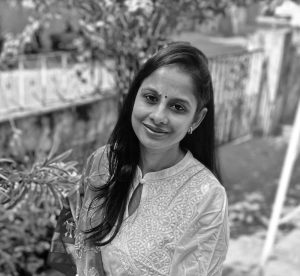 Meet Aesha Shah who restarted her career at the age of 40. It all started when she took a break from her successful teaching job to raise her newborn. During the break, Aesha started blogging about her parenting journey and found hundreds of readers who resonated with her. Blogging was something she was passionate about. Soon, her blog gained recognition and started featuring in India's directory of top blogs every year. To know more about her journey, Read Here.
Conclusion
In the coming time, the scope of career counselling will expand and the graph of career counselling will increase exponentially. Therefore, the future of career counselling can be seen on the brighter side.
If you have the right skills and ability to understand people's requirements and provide them with the best possible solutions, you can be a part of this evergreen growing industry.
Upgrade and polish the art of career counselling with the Global Career Counsellor program by Univariety in collaboration with UCLA Extension. The program is an all-in-one guide to learn about career counselling from techniques and trends to best practices.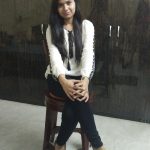 Parul is an enthusiast writer, currently working at Univariety. Despite being from a technical educational background, she started her career in writing because of her passion. She loves sketching and doodling while enjoying a cup of black coffee. When she is not writing, she likes watching movies, travelling, and exploring new places.