Who else can help your students better than the alumni? The alumni have been in the same school/ college where your students are studying at. They have been through the processes your students will go through. They have the experience your students can get benefitted from. This proves that they are the best to give your students an honest opinion about their careers. 
As a career counsellor, you can arrange a session with students, their parents and the alumni. You can conduct a session, ask them questions and get their feedback. This process will not only help students and their parents but also give you as a professional an edge.
The Importance of Alumni For Current Students' Career Selection Process
Conducting an engaged and supportive alumni session with students and parents can do wonders. It could be a great add-on to your services as you'll be providing your students with real-life experiences.
What are the other benefits? Let's explore. 
The Best Supporters
Students, getting confused about their careers, pursuing independent study, or transitioning to graduate school, require mentorship and support to succeed. Mentors can help those students by guiding them and providing insights, and feedback in advance. 
While you can help them with the source for mentorship, an engaged alumnus/alumna can open the door to a much wider set of decisions for them. This eventually provides the support and information from somebody who has been fully immersed in such activities. In addition to the immediacy and relevant knowledge shared by the alumni, this princess can also help create an incredibly valuable professional relationship.
Alumni Have Expertise
In addition, to answer your question about how can former students help your current students, we can say that the alumni have all the expertise. As we have already mentioned, Alumni have been in the same school/ college as your students. They know the insights of the institutions and courses. These people understand the complexity of choosing a suitable career path. Alumni have been there in the same condition and experienced every single hurdle or issue your students are facing. They are the experts. 
Therefore, conducting a session with one of the alumni with students and their parents will get help them make better decisions. 
Help With Internships
When it comes to kick-starting your career, internships are one of the best ways to get started. Internships not only help in starting a career but also provide amazing real-world professional experiences. If someone is not sure where to start an internship, it's better to connect with a school/college alumna/ alumnus. They might help in getting your students to an internship as per the suitable field. Some people love helping their juniors and therefore you should conduct at least one meeting with their alumni if you want to help your students effectively. 
Read Here: How to Convert Your Passion Into Profession?
Help With Employment
Along with internships, the alumni can help students with their employment too. No wonder, this connection can play as an inroad into an actual entry-level position in any organization. When you dig into your students' school alumni network, you'll get to know a whole lot of interesting people working in big MNCs, good designations, etc. If you would nurture those connections, your students would get benefitted.
Their Success-Stories Can Do Wonders
While talking to the students and parents, these alumni can share their success stories as well. These real-life stories are great sources of motivation for your current students. Either you can schedule a virtual call or conduct a physical meeting, anything works. In the call, students and their parents can ask questions and get all answers. 
On our brand handles, we also feature individuals coming from different backgrounds to inspire our Global Career Counsellors and people seeking to become career counsellors. 
We are sure that now you have understood how can former students help your current students. If you have any questions, do write in the comment section below. We will answer all your queries.
The Global Career Counsellor Program is an online course for individuals aspiring to become trained career counsellors. The course is offered by two powerhouses, Univariety and the University of California, Los Angeles (UCLA) Extension. This is the most preferred program by the leading schools and universities. With its vast and comprehensive syllabus, candidates can deep dive into the career counselling profession, different courses, career options, etc. The program has helped over 6700 individuals in upskilling and following their passion.
So, what are you waiting for?
Know More About the Program Here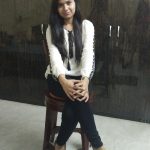 Parul is an enthusiast writer, currently working at Univariety. Despite being from a technical educational background, she started her career in writing because of her passion. She loves sketching and doodling while enjoying a cup of black coffee. When she is not writing, she likes watching movies, travelling, and exploring new places.