Dear counsellors, have you ever come across parents, enquiring about sports and their opportunities? Have you ever seen a parent talking positively about sports? The general feeling among most of the parents is Sports are not much beneficial when it comes to career and does not fetch dreams for their children. However, the majority of parents also do not mind spending even 50 lakhs to get their child admitted into a medical college or an engineering college. For all you know the child is not even interested or does not have the aptitude for the chosen field. But parents do not mind pushing their kids to do something which they feel is right and will help their children build a future.
As career counsellors, it is our duty to encourage such children and to provide career guidance to student-athletes, you should go through the entire blog.
If any student comes to you and says that he/she is interested in sports, want to pursue sports as their profession, do support them. Let their parents also understand that apart from Medicine and Engineering, there is also one more beneficiary field called Sports. If the child has a passion, let him/her pursue it. 
There are n-number of opportunities available out there. Students need not be playing any sport, still, they can pursue Sports Management as a Career.
First and foremost make the parents understand that Sports is a full-fledged career. One needs both mental and physical strength to pursue sports as a profession. It is as difficult as any other profession if their children want to excel.
Also Read: Who Can Become a Career Counsellor | A One-Stop-Guide
In fact, parents should be happy if their child wants to play sports. It inculcates good habits in them. For eg: food discipline, sleeping discipline, time management etc. As they have to balance their studies and sports, automatically they will learn time management too. Punctuality is one more hallmark of a sports person. On-time, every time. Once a sport's person, always a sportsperson.
How many parents are aware of sports scholarships in India and abroad?
In India, we have a 5% sports quota in all colleges. If the player excels in her/his chosen sport, a lot of job opportunities come their way. The latest example is our own Neeraj Chopra who won a gold medal in the Olympics is from Army. How many of us are aware that Javelin Throw is a sport and can fetch you a gold medal?
If the student wants to pursue higher studies abroad, sports scholarships are available for Undergraduate Studies.
How to grab the opportunity?
One more recent development is that the sports industry is using Data Analytics to analyse matches. That means here also computer has come into play. E-Sports are becoming so famous throughout the world.
How to get sports scholarships in US universities for undergraduate programs?
Grades 9,10,11,12 transcripts with good GPA

Should have represented the school, played at national or international level

Of course, SAT and TOEFL are mandatory.
If a career counsellor keeps a track of all the above-mentioned points, one can create a beautiful profile of the student. Start guiding the student from 9th grade onwards and the student can secure sport as well as academic scholarship.
The moral of the story is you should provide career guidance for student-athletes. Don't be under the impression that a student is into sports, is not good at studies. It needs a lot of grit and courage to excel in sports. It's a wonderful world out there. The sky is the limit. Just help them conquer it👍
If you want to guide students towards the right career path, become a Global Career Counsellor. We have noticed various students, housewives, and professionals who have joined this recession-proof industry. Not only because it offers immense earning potential but they also get satisfaction with this profession. 
If you are one of them and want to upskill yourself or enter the career counselling industry, we are with you. The Global Career Counsellor Program is an online career counselling course. It is Asia's 1st comprehensive online career counselling program for individuals passionate about career counselling.  This career counselling course has helped more than 6700 professionals to achieve their dreams.
Receive a Green Belt Certificate from Univariety and a Record of Participation from the UCLA Extension. The Green Belt Certification is the key to enter the Inner Circle – a Facebook Community for GCC Alumni where you can avail various learning & earning opportunities. You can learn, earn, and grow with us.
Know More About the Program Here
FAQs Related to Career Guidance for Student-Athletes
Question: How can a student-athlete get a job?
Answer: If the student is interested in sports and want to pursue a career in it, they should focus on getting the relevant experience. They should start playing minor leagues, gain experience in athletics and build strong networking too.
Question: What skills do student-athletes have?
Answer: The main skills that students-athletes  should have are:
Teamwork

Good Communication Skills

Time Management

Critical Thinking

Physically & Mentally Toughness
Question: What are the requirements of student-athletes?
Answer: The basic requirements for student-athletes are:
Should have high school graduate

Hold standard academic diploma.

Possess approved high school equivalency test.
Question: Does being a student-athlete help you get a job?
Answer: There are plenty of job opportunities available for student-athletes. They can easily make their career and even after retirement, they can get jobs. Now, eSports have also come into play. These are becoming so famous throughout the world.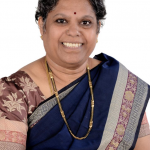 Ms. Padmavathi Devarakonda is a trained Global Career Counsellor and the Founder of Aca Sports Counselling, Hyderabad. She is a MA/M.Phil, wife of a merchant navy officer, and the mother of a professional tennis player. She restarted her career after a 28 years' gap. She guides teenagers to find their passion by interacting with them. She helps them through the madness of adolescence to spot the light at the end of the tunnel. She guides them to make calculated moves based on hard facts.