Career counsellors help students in making informed decisions. They work to hone the skills of students which lead them to great careers. They not only guide but also evaluate students on various parameters such as education, personality type, intelligence, aptitude, interests, and aspirations, and accordingly suggest a suitable career choice.
This is a general scenario. Career counsellors either work for schools or as independent professionals. After gaining knowledge and experience in this field, they go for their consultancy or counselling practice. They eventually scale up as entrepreneurs and think about expanding their horizons. 
Many ventures get into overseas admissions counselling also to dizzying heights of success and providing a complete career guidance package. The challenges and responsibilities vary for an individual consultant and an entrepreneur as the stakes are higher for the latter. However, the transition can be simple if you are equipped with the right knowledge, tools and technique.
How's Working As An Individual Career Guidance Consultant
A career counsellor's works, jobs, and responsibilities vary as per their field and designation. These responsibilities even increase when they take up the role of an individual consultant. They not only work on business development but also client management, client support, training, and more.
Career Counsellors Activities
Assessment tools help students know their interests, aptitude, and potential.

Evaluate the educational/ professional background of the client and guide them with suitable career choices.

Help students select courses, countries, and colleges, as per their preferences.

Hand Hold students in writing essays, LORs, and SOPs for the college application process.

Build skills to handle the interview process for college admissions.

Advise students and their parents to work towards the common goal i.e. a successful career.
Also Read: 7 Must-Read Books for Entrepreneurs
How's Working As An Individual As An Entrepreneur
When career counsellors take up an extra role of entrepreneurship also, they don multiple hats. They work as a career counsellor, manager, motivators, and team player, among many others. They oversee the day-to-day operations not only to achieve business excellence but also for the goodwill of the students too. 
Entrepreneurs' Activities
Set up the business processes.

Train career counsellors on various courses, subjects, careers, streams etc.

Partner with universities and educational institutions too.
This is what a career counsellor's life as an entrepreneur. The responsibilities of an independent contributor and an entrepreneur vary. However, their aim is always the same i.e. helping out students in finding their right career choice and contributing to the field of education and career counselling. 
Whether you are an individual career counsellor or run a career counselling firm, the only key to your growth is student success. Therefore, you need the best people to guide you throughout this career journey. A comprehensive course with global recognition can equip you with the right knowledge, tools, and a plan to reach heights. 
If you love guiding students and have the zeal to show them the right career path, become a Global Career Counsellor. The program is Asia's 1st comprehensive online program for individuals passionate about career counselling. This online career counselling course is industry-ready and designed with extensive modules, blended learning, live interactive sessions, and more.
So, what are you waiting for? Join this recession-proof industry and upgrade your career.
Click Here To Become A Global Career Counsellor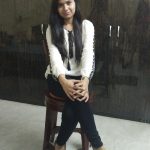 Parul is an enthusiast writer, currently working at Univariety. Despite being from a technical educational background, she started her career in writing because of her passion. She loves sketching and doodling while enjoying a cup of black coffee. When she is not writing, she likes watching movies, travelling, and exploring new places.