Some of the students are clear about their career goals while some of them do not have any clue about what to do in life. For such kinds of people understanding the importance of career planning is necessary.
Career planning makes you analyze the future. If one knows their strength & weaknesses it helps to enhance your skills.
So you can create a constructive plan for the area you need to improve and what is required more of your time.
Career Planning Process
If you want to achieve your dream career, it is necessary to build a better structure.
Following are the basic steps to choosing your career goals and aspirations.
Step:1 – Self Assessment
This is a very important stage.  Every individual must do a thorough self-analysis while pursuing their goal in life.
You must ask the following questions to yourself.
What are my strengths & weaknesses?

What am I good at?

What do I like to do or enjoy most? What I don't like to do?

What are my dreams & goals?
These few questions will help you ground yourself in the reality.
Self-analysis may provide you with a sense of the reality of your goals & dreams and you may find opportunities that you never thought existed in your life.
Self-assessment helps you to understand yourself and your capabilities which in turn helps you to make an informed career decision. While you are opting for a career option make it more than once, so if any setback happens you must have a backup plan.
Step:2 – Self Development
Once you assess yourself, the next step is working on your weaknesses, and developing and improving the skills required for the career options you have chosen. While you are on the path of career planning you can work on your shortcomings & turning your weaknesses into motivation for you to improve your overall development.
This is the critical step in career planning and development as it prepares you to face the challenges.
Your goals and aspirations may be tied with a specific set of skills that you do not currently hone. For example: if you want to work in sales and marketing but lack expertise in communication and building connections.
Understanding your shortcomings urges you to improve on specific areas of improvement. Attending workshops, seminars or mentorship will provide you space to learn from other people and make yourself a better version of yourself.
Step:3 – Setting Goals
The next step in career planning is setting goals. When you are setting the goal do some research on the career options and the career opportunities in your career choice. Find out the scope of the career in future, return investment, and chances of growth in the career.  Now you are ready to set the goal. Make priorities for the career of your choice and then work towards achieving your goals.
Step:4 – Action Plan
Now you have set your goal, you must work towards achieving it. To achieve your goals, you need an action plan. The action plan will dictate your progress and remind you of every next step. Always review and update your plan of action in accordance with life events that happened in your life. You might get early success or may be delayed in achieving targets. The world is unpredictable so be updated with yourself, your surroundings and your action plan.
Now is the time to take action according to your action plan.
I hope this article helps you to understand the importance of career planning. It's a way to achieve your dreams and applications better and structure yourself for better odds of achieving them.
These are 5 points to consider while planning a career for your students. The approach of counselling varies from student to student. However, these are some standard aspects that should be considered in every case. 
If you love guiding students and have the zeal to show them the right career path, become a Global Career Counsellor. The program is Asia's 1st comprehensive online program for individuals passionate about career counselling. This online career counselling course is industry-ready and designed with extensive modules, blended learning, live interactive sessions, and more.
So, what are you waiting for? Join this recession-proof industry and upgrade your career.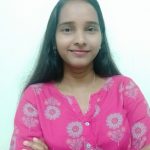 Pradnya Pawar is an Educator, Trained Global Career Counsellor and the founder of Tathastu Career Guidance, Mumbai. She is an experienced college lecturer with a demonstrated history of working in the higher education industry. Skilled in Career Counseling, Science, Plant Biology, Teaching, and Higher Education. She holds the Green Belt Certification by Univariety and a record of participation by UCLA Extension.