Become a Charted Accountant aka CA and your life is sorted.
Above is a common statement that the majority of Commerce students hear from their parents and relatives. 
Lakhs of students appear for CA exams every year (including both groups) and among them, only 10-15% of students pass these exams. But this doesn't mean that the rest of the students don't get the chance to make their dreams come true.
No doubt, Charted Accountancy is a phenomenal career opportunity for Commerce students. However, not passing this exam doesn't mean that the world ends here. 
Being a career counsellor, you should know what career options are available for Commerce students other than CA. To help you explore such career opportunities, we are writing this blog. You can go through the entire article and read about the best career options for Commerce students other than CA. 
Career Options in Commerce Apart from CA
Check out alternative career options for Commerce students other than CA here:
Actuary
Let's start with understanding what Actuary is all about. An actuary estimates the financial impact of uncertainty with the help of Maths and Statistics and minimizes financial risks. The work of an actuary can be described as:
Help clients minimize financial risks.

Their work varies from analyzing to administrative duties and consulting.

 Make financial models with different calculations. 
Their work can be summarized as advising on adequate risk management, investment policies and assessing the financial impact. 
If your student is interested in assessing financial risks, he/she can go for this course. Through this professional course, they learn statistical and mathematical methods to assess economic conditions. 
Salary: The pay slab for an actuary can go up to INR 50 LPA, quite a high amount. If your student is good in Financial Modeling, Financial Analysis, and Statistical Analysis, he/she is going to rule the industry. To reach up to such a salary slab, an exceptional command over the expertise is required. 
Certified Financial Planner
Why always recommend a traditional and popular course. If your student is interested in financial planning, being a Certified Financial Planner is one of the most suitable job roles. This professional course is offered by the Financial Planning Standards Board (FPSB). It focuses on personal finance like the value of money, risk and insurance planning, retirement planning, estate planning, etc. 
After completing this course, the professionals work as consultants in banks, asset management companies, insurance companies, mutual funds, etc.
Salary: The average salary for a certified financial planner could be 5.00 LPA. The salary can go up to 15 LPA according to the expertise and experience.
Also Read: Why Liberal Arts Education Worth It
Financial Risk Manager
There are different types of financial risks like credit risk, market risk, liquidity risk, business risk, etc. Businesses need professionals who can guide them for different risk management and ultimately help them grow their businesses and ROI. 
That's where the role of a financial risk manager comes in. These professionals study the risk management course and work to identify, analyze, control, and assess all types of financial risks.
If your student is willing to pursue a career in risk management, this is the best thing to suggest.
Salary: When it comes to the salary, a financial risk manager earns from 3.00 LPA that goes up to 35 LPA depending on the experience.
Company Secretary 
A company secretary is necessary for an efficient and effective administration in every company. It is one of the powered and prestigious posts for a professional. It comes under one of the most senior positions in a company or organization.
To become a Company Secretary (CS), students need to appear for the Company Secretaryship Course and clear associated exams. This course is conducted under the administration of the Institute of Company Secretaries of India (ICSI). Due to its high-value credentials and scope of lucrative job opportunities, this course is very popular among Commerce students. 
The job role of a Company Secretary can be described as:
Guide chairman and board members on their duties and responsibilities.

Ensure that the board functions efficiently and effectively.

Take care of the information flows within the board and its committees and between senior management.

Ensure that the company complies with all the legal and statutory requirements, and more.
Salary: The average annual salary of a company secretary starts from 25 LPA and goes up to 50 LPA depending on the experience.
Frequently Asked Questions
Question-1: What are alternatives to CA?
Answer: The alternative career options other than Charted Accountancy are:
Actuary

Certified Financial Planner

Financial Risk Manager

Company Secretary 
Other than these courses, Commerce students can go for:
B.Com

BA

BBA

LLB

Bachelor of Journalism

Bachelor of Journalism & Mass Communication

Diploma in Education (D.Ed.).
You can also suggest some other high paying alternative careers. It's not necessary to pursue a career in the core field. As per the interests of the students, you can suggest to them other career opportunities too.
Question-2: What can I do after 12th commerce except for CA?
Answer: If you come from a Commerce background, you can go for Bachelor's degrees like BA, B.Com, BBA, Journalism, Mass Media, and more. 
Question-3: Which career is best for commerce students?
Answer: There's no best career in any stream. It totally depends on the interests, capabilities, likes, dislikes, etc of every student and what career best suits him/her. Therefore, the best career for Commerce students depends on their willingness about what to pursue.
Question-4: Which jobs are in demand for commerce students?
Answer: There's no in-demand or off-demand concept when it comes to professions. If your student is good at what he/she does and equipped with the right skills, he/she will definitely make the dreams come true.
Question-5: Can only commerce students become CA?
Answer: It's not mandatory, any student irrespective of the educational background can pursue CA after the 12th class. However, in general, students from Commerce background go for Chartered Accountancy (CA) course because they already study the core subjects. 
If you have just started your career counselling practice or want to start your journey as a career counsellor, you must have the right skills and validation. You can advance your career counselling skills with the Global Career Counsellor Program.
This is Asia's 1st Comprehensive Online Program offered by By Univariety in Collaboration with UCLA Extension. This program is the best choice for individuals passionate about Career Counselling. Give wings to your career and become a trained Global Career Counsellor.
To Know More, Speak to Our Expert Advisor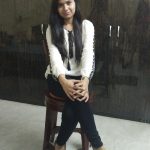 Parul is an enthusiast writer, currently working at Univariety. Despite being from a technical educational background, she started her career in writing because of her passion. She loves sketching and doodling while enjoying a cup of black coffee. When she is not writing, she likes watching movies, travelling, and exploring new places.