The importance of networking can be understood by the book "no man is an Island" by the seventeenth-century author John Donne. He states that no one is self-sufficient; everyone relies on others at some point and for some purpose (personal or professional). That's the reason why networking and establishing connections are important for everyone. 
Networking is one of the best ways to tap into the market as an individual and stand out in the crowd. It increases the chance of getting noticed and opens doors for various opportunities.
Networking is not about just connecting people. It's about connecting people with people, people with ideas, and people with opportunities. ― Michele Jennae
Let's understand more about networking by its definition, importance, the ways to establish it, etc. 
Key Points of the Article
A Brief About Networking
Networking helps to establish and maintain long-term associations for the mutual benefit of people. It is like a reciprocal relationship; it gives as much as you put in. 
Establishing a network is one of the best ways to connect people and make contacts by communicating on different platforms. No matter what stage of your career you're in, whether you have just stepped into the professional world, started an organization, or built a great professional reputation, networking is incredibly useful for your career growth. 
To know how networking is helpful to boost your career, understand its importance.
Importance of Networking
Interacting with people gives you a broader scope of life. It increases your confidence and broadens your way of thinking every time you socialize with people from diverse backgrounds, ages, etc. Networking teaches you to become a better team player. To understand the importance of networking, take a look at the points mentioned below:
An Avenue to Exchange Ideas: Staying up to date with the changes in the industry is necessary for all of us. To know what's new in the market, we read up industry news or surf the web, but there's a wealth of knowledge out there you get by simply talking to other professionals from your industry. 
You can never understand how much you know without listening to others. People are a pool of information, ideas, and experience. Listen to them, know their experiences, and share yours to sustain long-term relationships and mutual trust. It helps both in your place of work and out.
Makes You More Visible: Many professionals find it difficult to get the limelight. It requires a lot of effort. However, networking makes you visible to the right people. You can be a person that 'everyone knows' if you have the right contacts. People help you with meeting new people and making connections. With your stronger capabilities, expertise, and services, you can be known to everyone.
Open Doors for Opportunities: When people start noticing you, the doors of new opportunities automatically open for you. Opportunities mean meeting the right people, prospect clients, sharing experiences, helping people professionally, and growing your career. 
Those who spend time on networking can easily start their careers or expand their business. Networking offers them the opportunity to use their skills more positively and proactively. 
Boosts Your Confidence & Self Esteem: This is one of the major benefits of professional networking. It increases your confidence level and self-esteem. 
Interacting with people of different or the same backgrounds is the key tool to a resourceful career. It helps to share your thoughts confidently whenever you interact with somebody, give your opinion, or even get introduced.
Expands Your Network Support: The importance of networking can be understood by the support it builds for people. It helps to build a support network that assists you when you need them. 
It is like a channel 'People for People' who are always there when you need them. From building your career to establishing your business, network support helps to stand out.
How is Networking Useful for Career Counsellors?
Like any other professional, career counsellors also get various benefits from networking. It is one of the most powerful ways to meet new people and learn new skills. 
As a career counsellor, you get the chance to meet clients with different backgrounds, having different thought processes, and cogitation. Networking helps to increase the number of clients and makes you understand the different personalities you may meet in future. 
So, on a broader level, networking lets us know divergent kinds of people and understand their thought processes. It helps to make strong connections and relationships that can be beneficial later.
If you want to learn the art of career counselling and build a network with highly skilled people, this is the right place. Global Career Counsellor program by Univariety in collaboration with UCLA Extension is your thing. It is an all-in-one guide to learn techniques and trends about career counselling and join our different communities.
The Global Career Counsellor program is formed to empower professionals who want to guide students towards the right career path. This program is divided into several modules that take you on the journey of becoming a professional career counsellor.
The Global Career Counselling program supports building a network. So, the team behind our counselling program presents an exclusive community for our Global Career Counsellor enrolled candidates 'Global Career Counsellor – Talent Pool'. The community possesses highly determined & progressive members who are on the way to be a trained professional career counsellors. Global Career Counsellor – Talent Pool helps to share knowledge, learn more about career counselling, and become a highly-skilled career counsellor. 
We also bring together our Global Career Counsellor graduates through an exclusive community, the "Inner Circle". It is a private & exclusive community of Global Career Counsellor program alumni which fosters an atmosphere of continuous learning, collaboration, and support.
If you are a Global Career Counsellor graduate and haven't joined Inner Circle, connect to the community, and build your network. 
People from different educational or professional backgrounds often find it difficult to change their career paths and become professional career counsellors. Take a look at the inspiring story mentioned below and know how people are doing excellent in career counselling.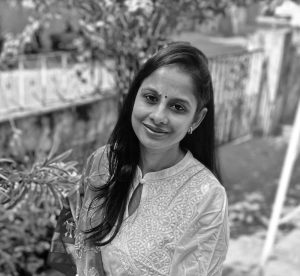 Meet Aesha Shah who restarted her career at the age of 40. It all started when she took a break from her successful teaching job to raise her newborn. During the break, Aesha started blogging about her parenting journey and found hundreds of readers who resonated with her. Blogging was something she was passionate about. Soon, her blog gained recognition and started featuring in India's directory of top blogs every year. To know more about her journey, Read Here.
Learn How to Build Your Network 
If you have understood the importance of networking, it's time to implement it. Check out some ways to grow your network and establish new connections:
Join Groups & Create Groups: Joining groups takes you to larger audiences of the same interests. If you are an individual career counsellor or run an organization, joining business groups and attending events is very important. 
Group admins look for new members who are active and can get involved easily. Therefore, volunteering in a group quickly helps make new connections and offers value to others.
If you have joined different professional networking groups, now it's time to start your own. It is one of the best ways to meet people and establish connections. Start with a nonprofit or an informal group. Create a page on LinkedIn or Facebook and start engaging. This helps to get known to others easily. 
For Instance, the Inner Circle. As we mentioned above, the team behind Univariety and the Global Career Counsellor program believes in building the network and establishing new connections. That's why we started this non-profit community for Global Career Counsellor program graduates.
In this private community on Facebook, Global Career Counsellor alumni communicate, share their experiences, knowledge, and learnings. You can learn, make connections, and also get earning opportunities on this platform. This is a great medium for those career counsellors who want to excel in the industry. 

Click Here to check out the glimpses of the Inner Circle.
Attend Events (Online/ Offline): Networking events are some of the richest sources of building relevant connections. While talking about events, people often ask which kind of networking event is beneficial, Face to Face or Online? The answer is both. Whether it is a virtual event or an in-person event, career professionals should attend these occasions consistently. 
Professional communities or groups also conduct such events where people with the same interests can interact, share their experiences, and make connections.
For instance, we, at Inner Circle, also conduct webinars, and other social events for our members and provide them with a platform where they can establish strong networks. We offer specified days for various events so that the members can easily cope-up with our programs and take the benefits.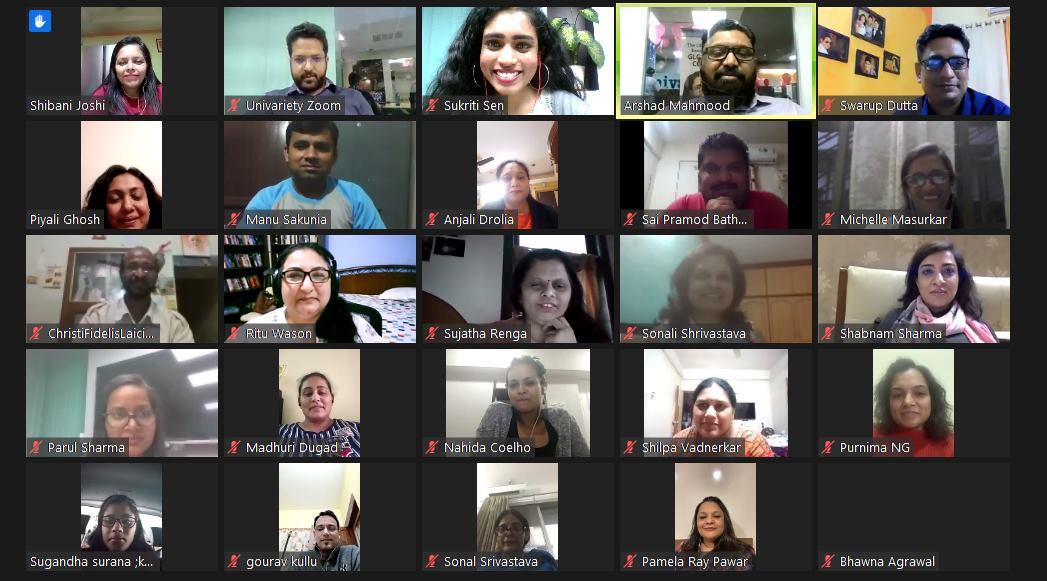 Nurture Your Network: Establishing connections is not the only way to fast track your career, but nurturing your links is equally important. It offers you the opportunity to make a chain of associations. Along with meeting people, you should also follow up with them once the event is over.
Collect their visiting cards and you can simply send an email with some lines like "It was really a pleasure connecting with you in the event. We didn't get much time to speak in detail about your work. If you are interested, let's meet or connect over a phone call to discuss further". This helps to continue the conversation. 
If you share a nice bond with anyone, wish them on their birthdays and anniversaries. Send a handwritten card. It helps to make the bond stronger.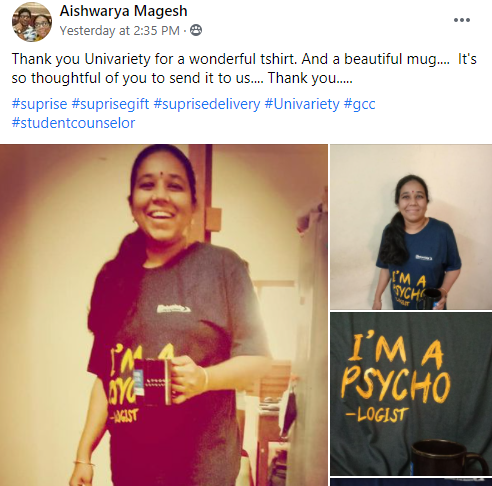 Be Active on Social Media Platforms: Social media is the key to the network. It helps make your connections better and stronger. Start using social media platforms like Facebook, Twitter, Instagram, etc, and share the relevant content on them. These platforms offer a large, broad array of people from all over the world to build strong professional relationships. 
You can join conversations in discussion forums on LinkedIn or Twitter page. Share your learnings and achievements with people. Practice your delivery and tweak it based on reactions.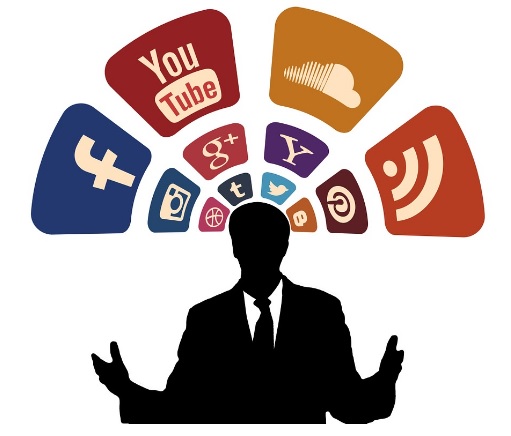 What We Have to Offer for Building the Network
Knowing the importance of networking, our Global Career Counsellor program opens doors to a bright future and a world of learning opportunities. This program is open for teachers, counsellors, housewives, anybody who is passionate to make a difference in a student's life.
It offers a deep dive into the different training modules and assessments. The enrolled candidates get benefited from live interacting learning, real-life case studies, live workshops, specialized programs, and more. 
This program makes you skilled enough to understand the issues of students and come up with the best possible solutions.
Along with learning opportunities, Global Career Counsellor also offers an exclusive platform for the graduated alumni to establish networks. The Global Career Counsellor program graduates can join our community Inner Circle and use this platform to establish new connections and grow better. Join the Inner Circle and get benefited with learning opportunities, earning opportunities, and making a bright career in career counselling.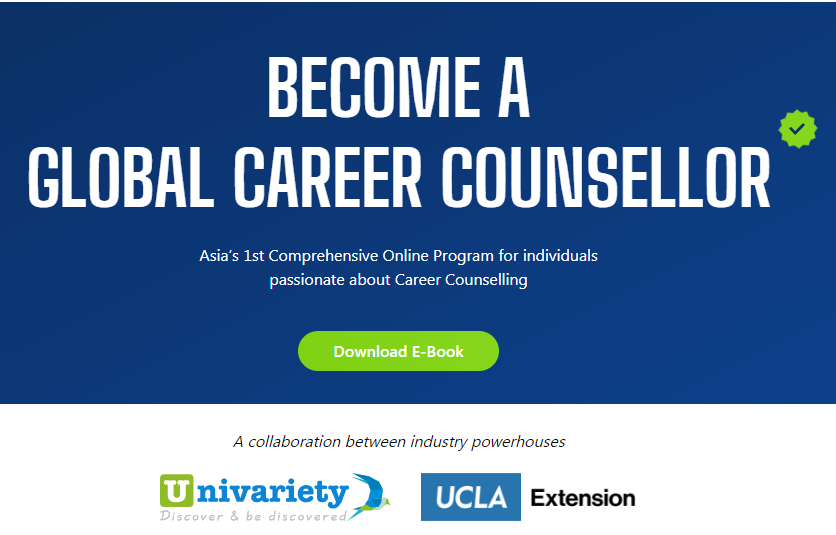 CLICK HERE to speak to our expert advisor about the Global Career Counsellor program.
Final Thoughts
The importance of networking can be understood by the opportunities it provides. One can meet new people, improve their communication skills, and fast-track their career growth. It increases the chances of getting referrals, clients, and provides visibility in the industry. Therefore, establish networks to grow more in the industry.
Grow Your Network with Global Career Counsellor | Global Career Counsellor – Talent Pool | Inner Circle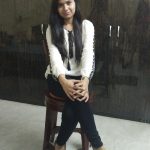 Parul is an enthusiast writer, currently working at Univariety. Despite being from a technical educational background, she started her career in writing because of her passion. She loves sketching and doodling while enjoying a cup of black coffee. When she is not writing, she likes watching movies, travelling, and exploring new places.