3 out of 5 people in India think about setting up their own business or venture in their entire life. According to the Randstad Workmonitor survey, 83% of the Indian workforce would like to be an entrepreneur, higher than the global average of 53%.
This means that every individual seems interested in entrepreneurship once in a lifetime due to its various benefits. However, there are certain ideas and notions that may discourage people from beginning this empowering journey of entrepreneurship.
Here, in this article, we are debunking those myths about entrepreneurship that people actually believed so far. If you come across any of the myths or if this article changes your perspective about entrepreneurship, do not hesitate to mention it in the comment section below.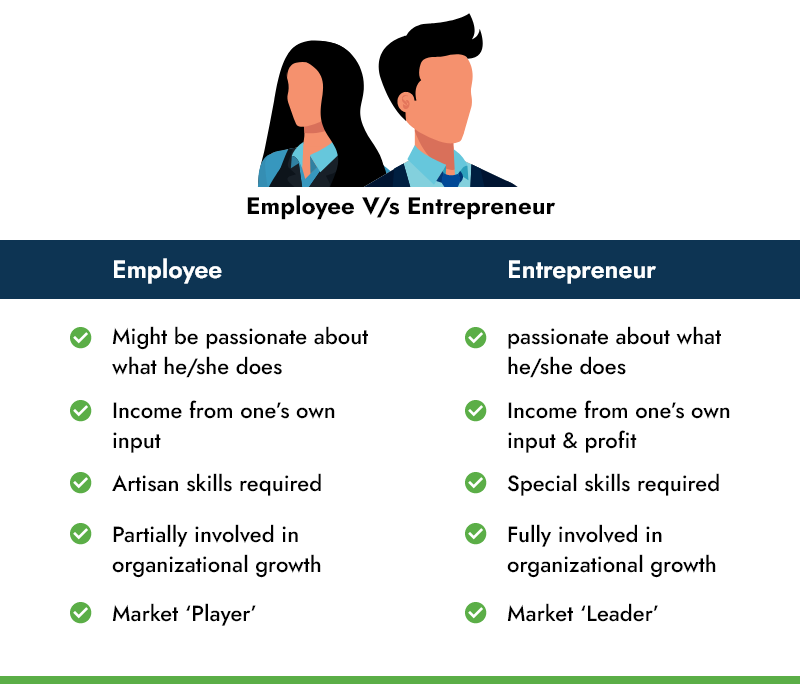 Myths About Entrepreneurship
Myth – #1: Entrepreneurship doesn't provide work-life balance
One of the most popular myths about entrepreneurship is entrepreneurs don't get time for their friends, family, and leisure activities. People often think that entrepreneurship is a 24*7 job which means, an entrepreneur has to work more than an average employee to achieve their dreams.
To some extent, it's true that setting up your own venture requires hard work, commitment and dedication. However, it's also true that entrepreneurs can easily maintain a work-life balance. To do so, they need to master time management skills. 
If you can create a proper routine for yourself, you wouldn't face any hurdles in managing your professional life and personal life. 
Many corporate managers and executives also work beyond 40-hours a week. Therefore, entrepreneurs don't have a personal life is a myth. The best way to maintain a balance is 'Time Control'. 
Myth – #2: Entrepreneurship requires huge funding
People often think that if they want to start a business, they have to have a pile of cash. To get great funding, they will have to wheel and deal with investors, capitalists, and more.
However, this is not all true. 
You can start a business with your own money too. All you need to have is an idea and motivation. If you have a good business idea, you can easily win investors or if you want to start small, you can even invest your money as well.
Career counselling is an ever-green field. If you don't want to start with having a big organization, you can start with a small business. You can work from home. Start counselling students/ parents with the social media promotion. When you think, you have enough money and experience, build a bigger organization and appoint staff too.
Myth – #3: Entrepreneurship comes with high risks
As per the dictionary definition, an entrepreneur is one who assumes business risks. But what kind of risks? What is the whole idea of risks?
Over a period of time, the definition of risk has been changing. If we see closely, everything is at risk. However, in entrepreneurship, we have given a separate definition to risk.
Entrepreneurs take risks at times. But, it's not true that they put themselves in high-risk situations all the time. They don't necessarily take lots of risks all the time. Entrepreneurs calculate risks. They do a certain action and calculate the consequences and accordingly decide upon their move. They work upon the decisions that are calculated, data-driven, and pursued with teeth-grinding determination.
Recommended Read: 7 Must-Read Books for Entrepreneurs
Myth – #4: Entrepreneurship either ends up with flourishment or failure
There are many cases where you find an all-or-nothing outlook on entrepreneurship. They say it's either head or tail. However, there is also a situation where the coin could stand despite falling on any of the sides.
This also happens in entrepreneurship. Opening and starting your own business doesn't mean that you will either win or lose. There's a midway too. However, entrepreneurs need to understand that it's important to be patient and strategic at the same time to keep the company afloat. Initially, they can falter, or that have lacklustre growth rates at the start, but going with the flow will end up with healthy growth.
Myth – #5: Entrepreneurship is a born quality
Entrepreneurs are born and not made. One of the most popular myths. People believe that entrepreneurship is not their cup of tea because entrepreneurs are born in this way. However, it's not a trait that you can inherit from your parents. The truth is that this is a skill that everyone can develop. Even in some colleges and universities, entrepreneurship is being taught. People can really develop this quality on their own. Anyone can become an entrepreneur if they can learn the necessary skills.
These are some debunked myths about entrepreneurship. Read these misconceptions carefully and try to spread awareness about them too.
If you have the zeal to become an entrepreneur and want to start a career counselling venture, become a Super Counsellor. It is India's first incubator for career counsellors by Univariety that helps individuals to start their own counselling venture. The program provides them with world-class resources to strengthen their practice.
Check out some of our Supre Counsellors and what they want to say about the program:
If you are new to the career counselling industry or want to enter this industry or want to polish your skills, we are there for you!
You can join this industry or upskill yourself with the Global Career Counsellor Program. This is Asia's 1st comprehensive online program for individuals passionate about career counselling by Univariety in collaboration with UCLA Extension. The program offers extensive modules, expert trainers, videos, real case studies, and a lot more.
So, what are you waiting for?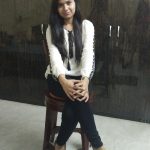 Parul is an enthusiast writer, currently working at Univariety. Despite being from a technical educational background, she started her career in writing because of her passion. She loves sketching and doodling while enjoying a cup of black coffee. When she is not writing, she likes watching movies, travelling, and exploring new places.