As a mother, a teacher, a parent and a counsellor we all say with confidence and self-belief that we know our child or student better than others. There is no denial of this fact. But the need arises in today's time for embedding 21st-century skills among the learners.
When we are heading fast toward our child's future career growth and try to inculcate every skill and learning which will help him to achieve excellence in his career and life. One's learning would not be completed and achievable without a holistic approach, a sense of responsibility and also bringing awareness of their potential and competence.
As a parent, we need to know what is unknown to us, a fact which is there in the learning ecosystem but unnoticed by many of us as parents or teachers. As a counsellor, we advise and stimulate parents and students to achieve their overall development and bridge a gap of understanding between parents and students of knowing them better in their learning journey.
Do you have an idea of what are the known things and don't know things about your child or student?
In the 21st century,  every learner needs to know the holistic skill set for their career growth and achievements. It's equally important to know the personality of the child too. Three sets of skills are:
Learning Skills

Literacy skills

Life skills
Learning Skills
This suggests that what are the ways by which will enhance the learning process and skills set in the personality. It comprises the following skills that one must attain in the early student learning stage.
Critical Thinking and Problem-solving

: This skill set enhances the student's willingness to openness, curiosity to ask, deal with the doubts, independent behaviour and identify the relevant set of information by the method of reduction for problem-solving.

Creativity and Innovation

: This skill set encourages the learner to bring newness in his thoughts, flexibility, fluency and distinctiveness to his or her way of looking and doing things.

Collaboration

: Most ignored skills in the process of learning. It involves respecting others' needs and outlooks, working in teams, and widening your boundaries to help your child's cultural, social and environmental concerns better.

Communication

: One of the most powerful skills to express your desires, expressions, opinions, and apprehensions, verbally and non-verbally.
Literacy Skills
A skill and an ability to enhance your way of gathering new knowledge in a crucial way to access the required information to enhance the learner's knowledge.
Information Literacy

: To introduce and provide an access to the information from various sources like conventional or modern, primary or secondary, reading or audio.

Media and Technology Literacy

: An ability or skill to evaluate different aspects of content and information effectively. The use of new media needs to be encouraged.
Life Skills
A Learner must acquire this skill to successfully lead an everyday life. As we are witnessing revolutionary changes in the Education policy and the introduction of cloud classrooms one has to be equipped with these changes throughout their learning environment.
Flexibility and Adaptability

: An ability to face the changing situation and critically evaluate the possible outcomes of the information to be analyzed. More learners are flexible and adaptive to the scenarios will help them to find the best possible result.

Leadership and Responsibility: Leadership means leading a team to achieve desired results and also understand the sense of responsibility. This skill will make a learner responsible, committed to the task assigned and also achieve the long-term learning process throughout his life.
A learner needs to be empathetic toward social and national issues and also have good consciousness to value our democracy and the resources available in our country.
Initiative and Self Direction

: Nothing is achieved until a learner would be encouraged to take initiation in doing a task. Self-initiation needs to be engrossed in the learner. Work with integrity and self-motivation leads a learner to the path of development.

Productivity and Accountability

: A learner must achieve this skill to deliver the work effectively and also be accountable for his/her actions. It's like a Self-analysis of my own work and effort.

Social and Cross-Cultural Interaction

: A learner must achieve this skill to communicate, and work collaboratively and effectively in diversified environments.
Also Read: What do Your Kids Want to Pursue As A Career?
List of Activities to Achieve These Skills
Learning Skills Activities
Cross-questioning

Use of Riddles and Puzzles

Impromptu debate

Fill the gap/ what next

Self-made Questions

Encourage Inquiry-based research

Use your imagination

Project-based Learning

Dumb charades

Encourage effective communication through paired communication, blindfolded, no talking day, express your feelings, and talk in pairs.
Literacy Skills Activities
Designing a Blog, or website. PPT

Design an app

Know-how

Flipped classroom

Shuffle

Surprise activity

Reframe the game rules (make a new game)
Life Skills Activities
Round tables

Number game

Teamwork activity

Admire your leader

Quiz competition

Making own classroom rules

Break the chain

Design thinking

Connections to experts

Ask and listen

Social skills lesson

Emotion Charades
So, this is all about the skills which are highly required and still uncovered and not achieved by many learners. Through our counselling skills, we can guide stimuli among the students, parents and teachers.
If you love helping students and guiding them towards the right career path, become a Global Career Counsellor.  Help them find their niche and expand your horizon too with the Global Career Counsellor Program. This is an online career counselling course for enthusiasts who wish to make their careers in this recession-free career counselling industry. The online program is offered by Univariety in collaboration with the University of California, Los Angeles (UCLA) Extension.
We have seen individuals coming from different educational and professional backgrounds who have taken up the role of career counsellors. If you are still thinking, this is the right time to enter into the career counselling field and be a trained career counsellor.
What are you waiting for?
Click Here to Know More About the Program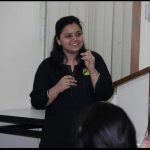 Priyanka
Aggarwal worked as college faculty with Private Universities and Handled the Masters's level programs offered by the International Universities. She has more than 12 years of teaching experience and is now a trained Global Career Counsellor and overseas admission counsellor from Univariety. She loves to motivate and support students and guide them throughout their career journeys.