Here is the story of UCLA Extension Trained Career Counsellor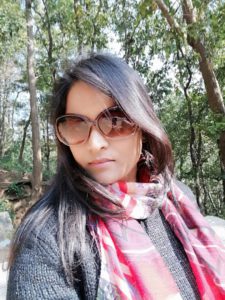 Neelam Kumari believes in this quote and lives by it. she is always busy working towards the goal and success crosses her path many a time.
Neelam Kumari hails from Delhi. She is an MBA from ICFAI University and works largely in the teaching domain. She is a teacher and a career counsellor.
Neelam is a teacher of repute and wanted to grow a notch higher in her counselling activities as she feels the latter brings her close to the students. But there is a slight hindrance in her counselling journey.  
Counselling looks easy from the outside, but streamlining so many courses, subjects, careers, assessments into a cohesive whole can be cumbersome, says Neelam.
She was on the look for a tool that gives a unified approach to Counselling and found Global Career Counsellor (GCC). That's a Eureka moment for Neelam!
Neelam looks at GCC as a gateway to the Counselling world.
The course shows a lot of promise and helps counsellors to get a comprehensive understanding of the available career options.
GCC helped me put everything in order. When I wanted to pursue an internship as a career counsellor, I could grab all the insights on different courses at the click of a button. All thanks to GCC, avers Neelam.
Earlier Neelam was with an immigration services consultancy, and GCC helped her to guide the students with valuable information related to countries and courses. This made her a successful overseas Career Counsellor with expertise in student and PR visa. When she moved on to a different domain later, the learning from GCC made her the best in trade.
Few people thrive on lucky accidents and Neelam Kumari found Career Counselling through serendipity and there's no looking back. Now Neelam has a clear direction and roadmap for her growth trajectory as a career counsellor. She will soon scale up to a new level.
"The role of counsellor has taken a giant leap from catering to psychological and emotional needs to suggesting suitable career options alongside providing solutions to their interpersonal problems. GCC helps counsellors to excel through the various counselling phases," remarks Neelam.
Neelam heard of psychometric assessments but never understood their true potential. When she finished the modules of GCC, then she understood how effectively they can be used to identify the key attributes of students and map them to rewarding careers. This changed her approach of looking at career counselling and she initiated an assessment at the first stage of Career Counselling. Neelam proceeds with the Career Counselling session when she has an assessment report with her.
Words Of Neelam Kumari About Career Counsellor:
Neelam Kumari feels the hallmark of a Career Counsellor is to understand the students' needs, problems, thought processes, mindsets, mistakes, preferences, etc. She says that a student's family also plays a critical role in the career choice. So the counselling has to be aimed at both parents and students.
Neelam feels the role of counsellor is imperative and irreplaceable in a student's journey. At times, students fill the online forms randomly without giving it much thought. These minor things bring them rejection. A Career Counsellor handholds the students in the entire process of drafting SOPs, helping with LORs, filling admission forms, suggesting the best-fit course and college.
All in all, Neelam Kumari attributes her success as a Career Counsellor to GCC. She advises all the aspiring counsellors to take this comprehensive course.
To know more about GCC Course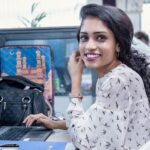 Sukriti is a Hyderabad-based Writer, covering the exciting world of Career Counselling and Entrepreneurship. She also writes about mega-trends in education, diversification for Teachers & other individuals with a focus on how innovation and upskilling can help them grow professionally. She is an MBA in Public Relations & Event Management. When she is not trying to understand complex changes & needs in the counselling and education industry, she enjoys travelling and watching movies with a cup of black ginger tea.