Teachers, get ready to enlighten yourself with Teacher Development and Teacher Training tips, types and programs recommended by industry experts. 
Quality education is everything today! While the education industry is booming, Teacher Development has become the need of the hour. Access to technology and tools has taken over a large part of the education system in India today. Therefore, students and parents have a plethora of information at the tip of their fingers. But something that everybody needs is a Guide, a Guru, a Teacher. While Teaching is an on-going activity, it needs to be refreshed, developed and trained with the changing times and technology. This is where Professional Teacher Development comes into the picture. 
Table of Contents
What Exactly is Teacher Development? 
Professional Teacher Development can be defined as an activity that enhances and empowers an individual's knowledge, skills and expertise as a Teacher. Teacher Development is an entire process in itself that involves learning, upskilling and evolving as a Teacher. It provides adequate training to a Teacher to be able to match the growing needs of students and parents in the classroom and beyond. 
Teacher Training programs are accessed for professional growth and development. These programs are either conducted by the school as part of their Teacher Development plan or pursued at an individual level for self-improvement. 
Teacher Development is more than just Teaching or upskilling yourself as a professional. The outcome of Teacher Development results beyond marks and the classroom. It reflects on every student's growth and development. Teacher Development has become the need of the hour. Today, top schools in India are encouraging Professional Teacher Development and signing up for Teacher Training programs for their faculty within the organization. 
Why is Everybody Talking About The Need For Professional Teacher Development? 
Look around yourself, the times are changing rapidly. If not every month, but every year there is some change or update in the education system. As a teacher, one needs to be aware of every change happening in the industry. It could be a change in the exam pattern, update in the curriculum, change in syllabus, and so on. 
Univariety is partnering with 350+ schools across 70+ cities in India, and we spoke to about 200+ schools and their faculty about: 
Question 1: 'Is Teacher Development important?' 
Answer:  99% of them said 'YES, it is the need of the hour'. 
Question 2: Why do you think Teacher Development is important? 
Most Common Answer: Teacher is the first guide and point of contact for a student when it comes to any problem. It is important to have the skill and knowledge to be able to guide students beyond subjects and classroom. 
As a Teacher, one must be aware of the advancements in the industry and get accustomed to them. These changes do not limit to just board, syllabus or the industry, it also creates scope for Teachers to upskill and show their true potential. Teacher Training programs not only provide immense knowledge but also boosts confidence in classroom management and exploring new methods of teaching. 
As per OECD's white paper, the development of teachers beyond their initial training can serve a number of objectives, including:
To update individuals' knowledge of a subject in light of recent advances in the area;

Update individuals' skills, attitudes, and approaches in light of the development of new teaching techniques and objectives, new circumstances and new educational research;

Enable individuals to apply changes made to curricula or other aspects of teaching practice;

To enable schools to develop and apply new strategies concerning the curriculum and other aspects of

teaching practice;

Exchange information and expertise among teachers and others, e.g. academics, industrialists; and

Help weaker teachers become more effective.
Well, learning is a continuous process. And there's no fun in following the same process of teaching & learning over and over again. Don't you agree? 
What are the Types of Teacher Development?
We have identified 5 types of Teacher Development that demonstrate effective teaching in the classroom and results in the overall development of Teachers and Students.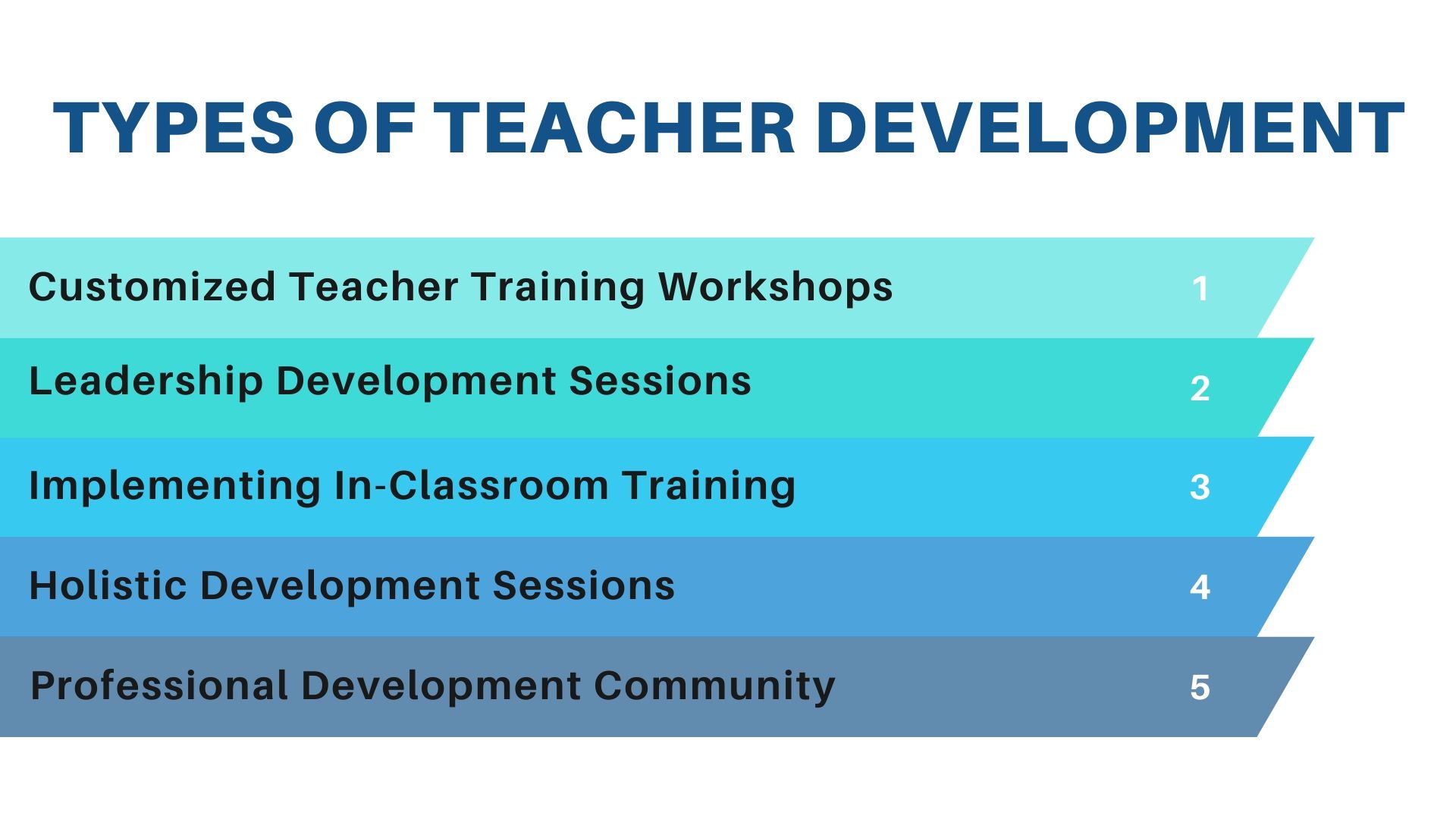 1. Customized Teacher Training Workshops:
These types of workshops should be conducted on a periodic basis. These workshops are customized based on primary, secondary, and high school teachers. Such workshops are conducted by industry professionals and expert trainers/coaches who address the specific needs of the school, students, and parents. These workshops also introduce and explain about any new updates in the industry along with its social and academic competencies. Key areas during this workshop include:
Advancements in Curriculum: These customized workshops make teachers aware of the advancements in the curriculum, update in the syllabus, changes in the exam pattern, and so on.

Integrating Technology with Learning:

All changes are not on a board level. Sometimes advancements start with the type of learning. Since Technology plays an important role in our lives, integrating technology with learning is the latest and trending method of teaching in classrooms. These workshops train teachers to get comfortable with using technology while teaching. Gone are the days where reports, project work and assignments were submitted on paper, they are now made on presentations and SlideShare. Making use of technology in the classroom is a smart way of teaching and learning.

 
Teacher Parent interactions:

 The job of a teacher is not limited to just teaching students, it involves communicating with their parents and also convincing them about the new methods of teaching. Students and parents are smarter than we think they are, and these workshops train teachers on how to handle and strategically interact with parents.
2. Leadership Development Sessions:
These sessions are conducted in every quarter depending upon the school and faculty's availability and need. Conducting Leadership Development sessions is one of the most effective ways to build leadership qualities in teachers and train them to become educational leaders over the years. Such workshops focus on building a sense of responsibility in Teachers that reflect the values of the school. Key areas during this workshop include:
Take ownership:

In these workshops, teachers are taught and encouraged to take ownership of their work. They are made aware of the fact that their job is not just a 9-5 teaching job where they need to complete their syllabus, it is a job of creating the future, nurturing leaders of tomorrow. Taking ownership of their work is one of the most critical qualities that this workshop focuses on.

Building a sense of accountability:

Similarly, a teacher is not just accountable for her class or subject, a teacher is accountable for integrating rich values of the school and curriculum into each student's life. These workshops build that sense of accountability in teachers with different activities during the Leadership Development session.

Become a lifelong learner:

Completing B.Ed or M.Ed does not mean that your learning as a teacher is over. Teaching is an on-going activity and learning must never stop. Everyday we learn something new, it may be related to the subject or outside that. This workshop inculcates the knack of learning and being active during sessions to adapt new qualities in order to become a lifelong learner.

 
3. Implementing In-Classroom Training:
This is one of the most effective types of Teacher Development. What better way to learn that experience? This type of learning is first done in a group session followed by practical training. Teachers learn new techniques and methods of teaching and implement them in the classroom. Key areas during this workshop include:
Subject Enhancement & Management:

This helps teachers with the latest developments related to their subject and implement the same in their classrooms.

For example, a math teacher can use upcoming technology to make learning fun in the classroom. There are so many tools like; Globatoria, Geometry Pad, MathPlayground, Dragon Box, etc.

This way the math change makes learning fun in the classroom.  Some tools also make it easier for teachers to plan their lessons according to the sessions.

Classroom Management:

These training sessions enable teachers to maintain a healthy and productive classroom environment.
4. Holistic Development Sessions:
Overall development is extremely important for everybody. May it be a student or a teacher. A holistic approach to learning and development is a must in every school today. Apart from just subject matter knowledge, in this type of session, teachers are motivated to look at the overall development of a student. Teachers are taught to be active-listeners and first-level identifiers of any issue or problem within the classroom. Key areas during this workshop include:
Focus on Counselling:

Teachers are the go-to person for students. It is important to have fair knowledge about how to approach a troubled student or how to start a conversation with them on a one-on-one basis. Students look up to teachers for guidance. It could be emotional guidance or career guidance. As a teacher, one needs to be skilled to guide students towards the right career path. These workshops encourage teachers to take up courses that will add value to their CV and also help them implement these in the classroom.

Read about What Role Should Teachers Play in Career Guidance.

Focus Beyond academics:

Well, guidance cannot be limited to a teacher's experience or knowledge, right? A teacher needs to know beyond her subject and needs to be aware about the industry to be able to provide the right kind of guidance.
5. Professional Development Community:
Teacher Development has different stages. This kind of workshop is more like a community networking for teachers who have been involved in upskilling themselves from time to time. The professional development community is more of a networking platform for teachers to collaborate and have peer to peer interactions.
This accelerates learning from each other and implementing new ideas and methods of teaching. Many schools have their own teacher development groups. These teachers are trained and actively involved in other major activities of the school along with just teaching subject related matters. Most teachers have trained themselves as Counsellors to provide classroom guidance and also run an after-school counselling consultancy. 
3 Teacher Training Courses for You
Mentored Teaching by Education for Life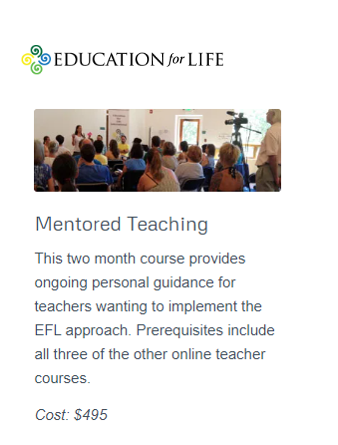 Why are Teachers The Best Counsellors?
Did you know that just 8% of students receive career guidance in schools and almost 86% of high school students are concerned about their higher education options? Not only this, but the Government of India's (MHRD) directive to provide teacher training to over 15 lakh teachers also signals the need for a comprehensive teacher training program for our educators. Career counselling has become a necessity today. Read more The Dual Advantage: Teachers + Career Counsellors.
Teachers are the best Counsellors because they…
have an in-depth understanding of a student's aptitude, interest & personality 

are the first go-to guide for students & parents

are the students biggest 

influencers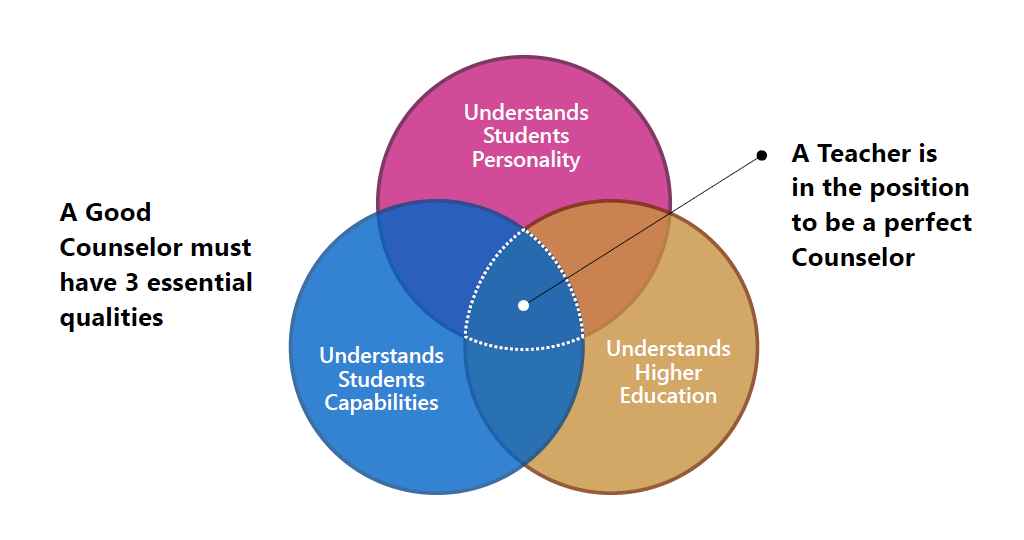 A trained teacher in counselling can help improve career decisions of students. The impact a trainer teacher in counselling can create is as follows: 
Sound guidance provided through technical knowledge & basics of counselling 

Ability to link subjects to relevant career options 

A multi-disciplinary approach to Teaching & Learning 

Improved academic outcomes

Students make more informed Career Decisions
Most educators talk about Teachers becoming Career Counsellors. Don't believe us? Watch it yourself! 
What is Global Career Counsellor Certification & How Can it Boost Professional Growth For Teachers?
The Global Career Counsellor certification is an all-in-one guide to career counselling in India by Univariety in collaboration with UCLA Extension.  It is an online certification course, carefully designed keeping in mind the needs of the education industry. It covers over 15+ modules spread across 40+ hours of video-based learning. 

How can a Teacher benefit from the Global Career Counsellor Certification?
Gain an internationally recognized certificate

Better skilled and trusted by students and parents 

Actively involved in career development activities in school 

Opportunity to work as a Career Counsellor in the school 
And much more… 
How can a school benefit from training teachers as Global Career Counsellors? 
Teachers as Counsellors result in better-planned interventions in the classroom 

Improved classroom engagement and guidance

Better outplacement records

Improved parent participation 

International recognition 
Why Do Top Schools Across India Encourage Teacher Development?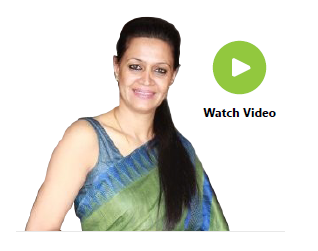 "With so many career options available today, the confusion for students and parents has increased further. It is critical for not just Counsellors or Principals to upskill themselves but for Teachers to do the same." – Ms. Nisha Bakhar, Former Principal, Sancta Maria International School, Hyderabad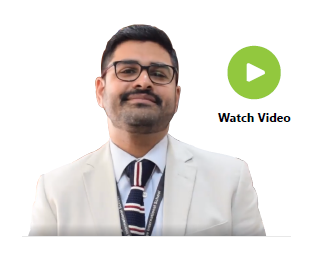 "Jobs that students will face in the future haven't been invented yet. It is teachers who must walk that extra mile and become mentors. Teachers must not just think about their subjects but also about the future of each and every student." –  Mr. K.V. Arjun Rao, Principal, Oakridge International School (Newton Campus), Hyderabad
The Global Career Counsellor certification has empowered over 3000 Teachers across 80+ cities in India. Not just teachers, it has successfully transformed passionate individuals into budding Career Counsellors. The program is trusted and recommended by India's top educational institutions. Here are some of the renowned schools & colleges in the country that have trained their faculty with the Global Career Counsellor certification. Read more about Career Counselling a Profession in India.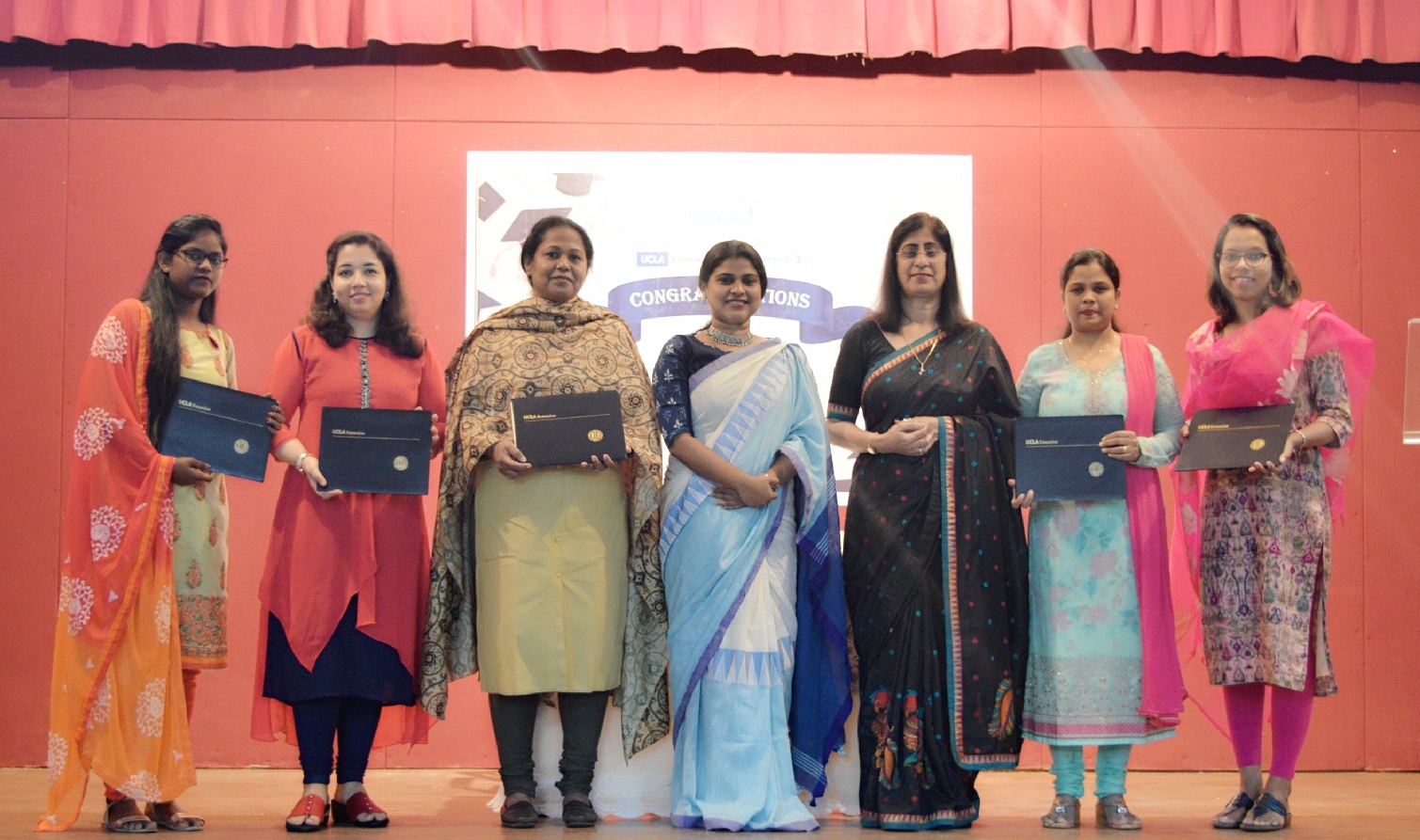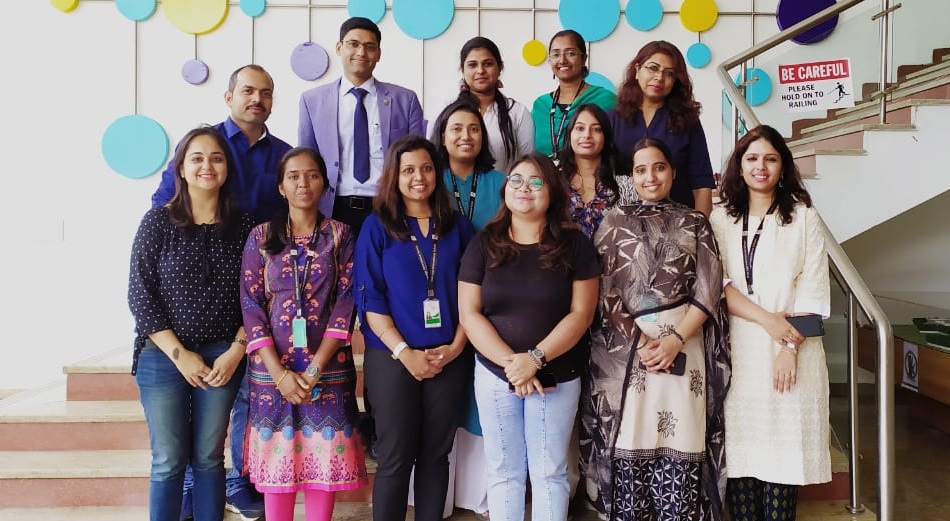 Conclusion
Teachers are everybody's dictionary when it comes to a question or a problem. It may be the smallest and simplest answer or a complex problem, a Teacher is the go-to person.
Teachers from across the country have trained themselves as Career Counsellors. How well are you aware of the changing careers, updates in the curriculum, college admissions and more? 
Along with teaching, one must not stop learning! Upskill yourself today and become a Certified Career Counsellor. 
CLICK HERE to speak to our expert advisor today! 
Sukriti is a Hyderabad-based Writer, covering the exciting world of Career Counselling and Entrepreneurship. She also writes about mega-trends in education, diversification for Teachers & other individuals with a focus on how innovation and upskilling can help them grow professionally. She is an MBA in Public Relations & Event Management. When she is not trying to understand complex changes & needs in the counselling and education industry, she enjoys travelling and watching movies with a cup of black ginger tea.