Career Counselling has become a core part of the K-12 industry. Progressive schools across India are now looking for certified career counsellors on their payroll. But how does a student realize the need to visit a career counsellor? Or when is it the right time to consult a career counsellor?
In fact, how can a non-professional in the counselling industry identify the need to visit a career counsellor? Does a teacher, parent or student know-how and when should they approach a career counsellor?
Let's know-how…

At a certain point in life, our mind gets stuck and asks "What do I do now?". Then we start searching for an advisor to help us, guide us in picking the right decision.
Not just us but everybody, right from students, job seekers, professionals, etc also, come across a phase where they question themselves about "What do I do now?" or "What am I doing with my life?"
Every student's journey towards the right career is very critical. Whether it is choosing the right subjects in class 11th and 12th, shortlisting the right college or university, information about exams or the right book to read and more, every step matters because every step leads to an important decision.  
At this point in time, when an individual is dragging through life, he/she finds themselves in a dark or unknown place. This is when that individual needs to seek help from a career counsellor or share his/her situation with parents/mentors or anyone who cares for them.
What role does a Career Counsellor play in an individual's life?
Career Counsellors play a very responsible role in shaping an individual's life. A career counsellor is the one who has immense knowledge and skills in various aspects of education and life. Right from knowing the A-Z of K-12 industry to understanding every individual's behavioral psychology to knowledge about the corporate world, like the average salary of different fields, admission requirements by colleges in India and abroad, etc.
Well, if the job of a Career Counsellor was to be described in today's digital language, it would be similar to Google Maps. Just like google maps show us the right direction to our desired destination, a Career Counsellor guides an individual towards the right career path
Who can work as a Career Counsellor?
ANYONE! Yes, you read it right. Anyone with the passion to guide students towards a successful career path can become a career counsellor. If you are an educator, psychologist, homemaker, or just a graduate, with the right knowledge base, you can become a career counsellor.
Key qualities that every individual looks for in a Career Counsellor?
Choosing the right career counsellor is very critical for an individual. Before approaching a Career Counsellor, an individual verifies the following:
Career counsellor knowledge and skills

Career Counsellor education background,

Relevant certifications in the field of career counselling
Reviews from previous clients

Hence, a passionate career counsellor must make sure he/she has achieved certain certifications for professional growth. These certifications not only add value to the CV but also enhances knowledge and skillset. One such certification that is most talked about in the K-12 industry and also recommended by 3000+ certified career counsellors is the Global Career Counsellor Certification Course by UCLA Extension and Univariety.
It is a 40+ hours course with 15+ modules that are further divided into 2 categories with 9+ modules designed by UCLA and 6+ modules designed by Univariety. The course shares insights on different techniques and methods in the career counselling industry.
Certified Global Career Counsellor Certificate from the University of California Los Angeles Extension (UCLA Extension)

Green Belt Certified Career Counsellor Certificate from Univariety.
So, what are you waiting for? 
To Become a Certified Career Counsellor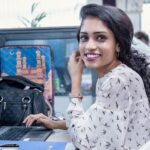 Sukriti is a Hyderabad-based Writer, covering the exciting world of Career Counselling and Entrepreneurship. She also writes about mega-trends in education, diversification for Teachers & other individuals with a focus on how innovation and upskilling can help them grow professionally. She is an MBA in Public Relations & Event Management. When she is not trying to understand complex changes & needs in the counselling and education industry, she enjoys travelling and watching movies with a cup of black ginger tea.