Global Career Counsellor certification is Asia's best career counselling certification program in association with UCLA Extension Certification. 
The course has enriched the lives of 4000+ candidates making them career-ready and confident in the sphere of career counselling. 
The candidates begin a journey of lifelong learning and are well-equipped to handle students with ease. They clear the confusion of students and guide them on the right track through scientific analysis and the latest technology. 
One of our esteemed counsellors has something to share about her experience with Global Career Counsellor Certification Program. 
CERTIFIED GLOBAL CAREER COUNSELLOR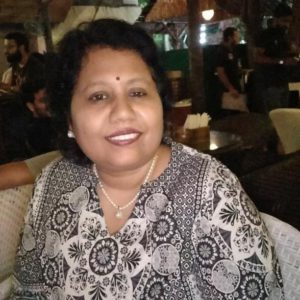 Ms. Prameela Jagannathan, a Global Career Counsellor shares her journey and in her own words- 
My Journey so far as GCC is going great…its been now five months and experience is been awesome !!  GCC proved very helpful and beneficial to me as I am an overseas education consultant. It added value and extended my reach to the younger generation – especially higher secondary students. Among my friends, business associates, and students, I am receiving an overwhelming response and admiration. 
For the first time, when I received a mail from Univariety, I was very surprised at their strategy, generosity for sharing abundant knowledge and updates for our future generation by combining the latest technology, parents, schools, and education counsellors. 
Further to GCC knowledge, Univariety as a team equipped me with online training and presentations.  The team, on the whole, is very supportive and encouraging. They take care of minute things and make you perfect wherever one is lacking and balance it very well.  My favorite time now is spending time on a chat session with students because I found myself learning with them. The right decision with the right information to our younger friends will help them to make the right career path.
I have recommended a few of my friends and they have joined also. We need more counsellors for the bright future of our millennial. As a counsellor, my role is to just deliver and I believe my partner, Univariety team to take care of rest and look forward to having a long enriching association. 
THE GCC EXPERIENCE
Become GCC certified! Be certified from the best names in the industry!

Make your CV stand out! Upgrade your CV & your career.

Connect with Experts: Learn from the best and grow your network.

Be a part of the Univariety network: Get access to the hottest jobs. 
To become a part of the GCC Network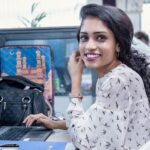 Sukriti is a Hyderabad-based Writer, covering the exciting world of Career Counselling and Entrepreneurship. She also writes about mega-trends in education, diversification for Teachers & other individuals with a focus on how innovation and upskilling can help them grow professionally. She is an MBA in Public Relations & Event Management. When she is not trying to understand complex changes & needs in the counselling and education industry, she enjoys travelling and watching movies with a cup of black ginger tea.