Some of our most cherished moments are from school and college. Remember the time you graduated? That moment of feeling special and accomplished cannot be compared. To match that feeling and excitement, we, the teams behind Univariety & Global Career Counsellor  Certification always come up with events and workshops to stay connected with our Counsellors. 
The commitment is real! So real that even a pandemic couldn't stop us from connecting and celebrating with our graduating batch of career counsellors. The Global Career Counsellor certification organized an E-Convocation on 18th July 2020, Saturday over ZOOM for more than 250 Certified Global Career Counsellors, their family & friends. 
It was amazing to see 578 people attend the convocation and encourage the graduating batch. We saw people from different professional backgrounds across India.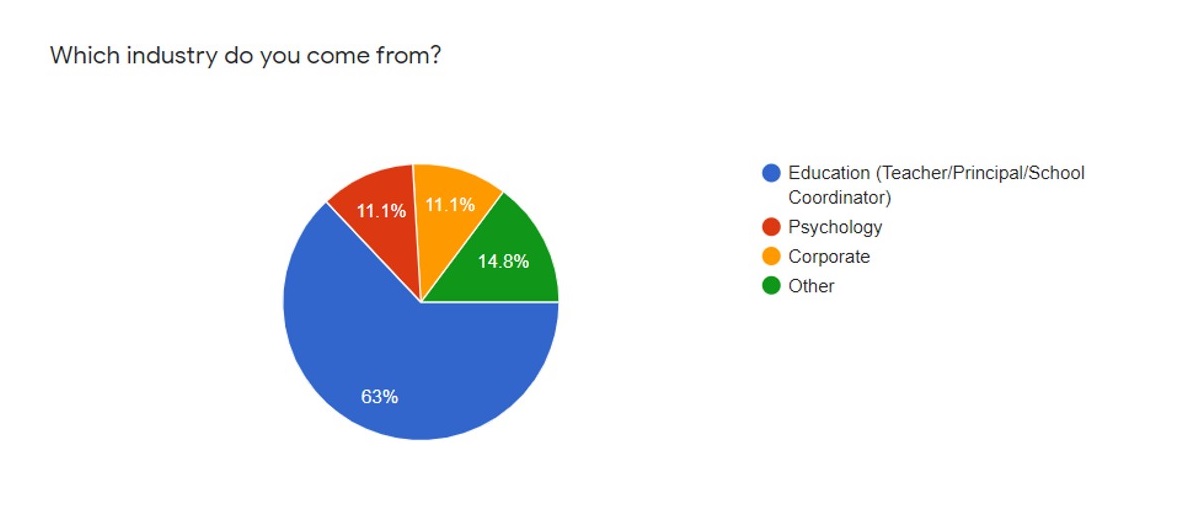 The day was all the more special as we had the honour and privilege to have some of the most revered industry leaders join us in congratulating this cohort of Brand New Career Counsellors. 
Highlights of the E-Convocation

 
Let's Meet the Industry Stalwarts
Opening Keynote
The opening keynote was delivered by the person who accelerated the need for Career Counselling in India. The man who envisioned helping high school students in finding the right career path. Jaideep Gupta, Founder & CEO of Univariety is the one of the first few leaders to bring a change in the Career Counselling industry in India. 
Jaideep has worked extensively in the field of education. And this exposure to the education industry brought him close to understanding his passion for education, eventually leading to the genesis of Univariety.
Univariety is Asia's largest counselling body. It is India's largest Career Guidance and College Planning platform for schools & students. Univariety not only contributes in helping schools but has also developed India's first generation of Career Counsellors by launching the Global Career Counsellor certification in collaborating with UCLA Extension. 
Watch the Opening Keynote by Jaideep Gupta at the Global Career Counsellor E-Convocation. 
Convocation Address
The convocation address was delivered by Denis Couturier, Director, Custom Programs & Corporate Education at UCLA Extension. He is an accomplished leader with over 10 years experience in higher education organizations serving culturally rich, diverse populations exceeding 40,000 students. 
Denis began his career as a Director of Community Services and he quickly became one of the youngest leaders in Quebec Province's public college system in Canada. Fostering teamwork and establishing a productive work environment, he has achieved great success over the years by being a servant leader with a focus on productivity from a team first perspective.
Watch the Convocation Address by Denis Couturier at the Global Career Counsellor E-Convocation. 
Commencement Speech
In her commencement speech at UC Riverside, Maya Angelou famously said "I encourage you to live with life. Be courageous, adventurous. Give us tomorrow, more than we deserve." Such is the power of Commencement Speeches, that the words are remembered for decades thereafter.
We invited a special guest to deliver the Commencement Speech.  The man who conceived the idea of establishing India's first 'Global University' in 2009.  He was appointed as the VC at the age of 34 in 2009 when the Jindal Global University was established. Yes, that's Professor C. Raj Kumar, a Rhodes Scholar, Founding Vice-Chancellor of O.P. Jindal Global University, Sonipat. He is someone who never fails to leave a room full of people inspired with just his presence.
Professor Kumar has academic qualifications from the University of Oxford, Harvard University, University of Hong Kong, University of Delhi, and Loyola College. He has seven books and over a hundred and fifty publications to his credit and has published widely in peer-reviewed journals, law reviews in Australia, Hong Kong, India, Japan, Singapore, UK, and the USA.
Watch the Commencement Speech by Prof. C. Raj Kumar at the Global Career Counsellor E-Convocation. 
Celebrating the Graduating Cohort 
And finally, it's time to celebrate India's most committed Career Counsellors! One cannot underestimate the significance of such a moment as every candidate's journey towards graduating as a Global Career Counsellor is filled with all sorts of trials and challenges. Therefore, we are so proud of this graduating batch of Global Career Counsellors. 
To view, the list of Graduates (batch of July 2020) CLICK HERE
Here's a shout-out for every Counsellor in this batch. 
Global Career Counsellor Course – Audience Poll
The Global Career Counsellor certification by Univariety in collaboration with UCLA Extension has pioneered in developing India's first generation of Career Counsellors. The course has transformed over 5500 careers of individuals from various backgrounds. Continue reading to know more about Career Counselling as Profession in India. 
During the E-Convocation, we asked the attendees a few questions. We are overwhelmed with the responses and happy to share it with you.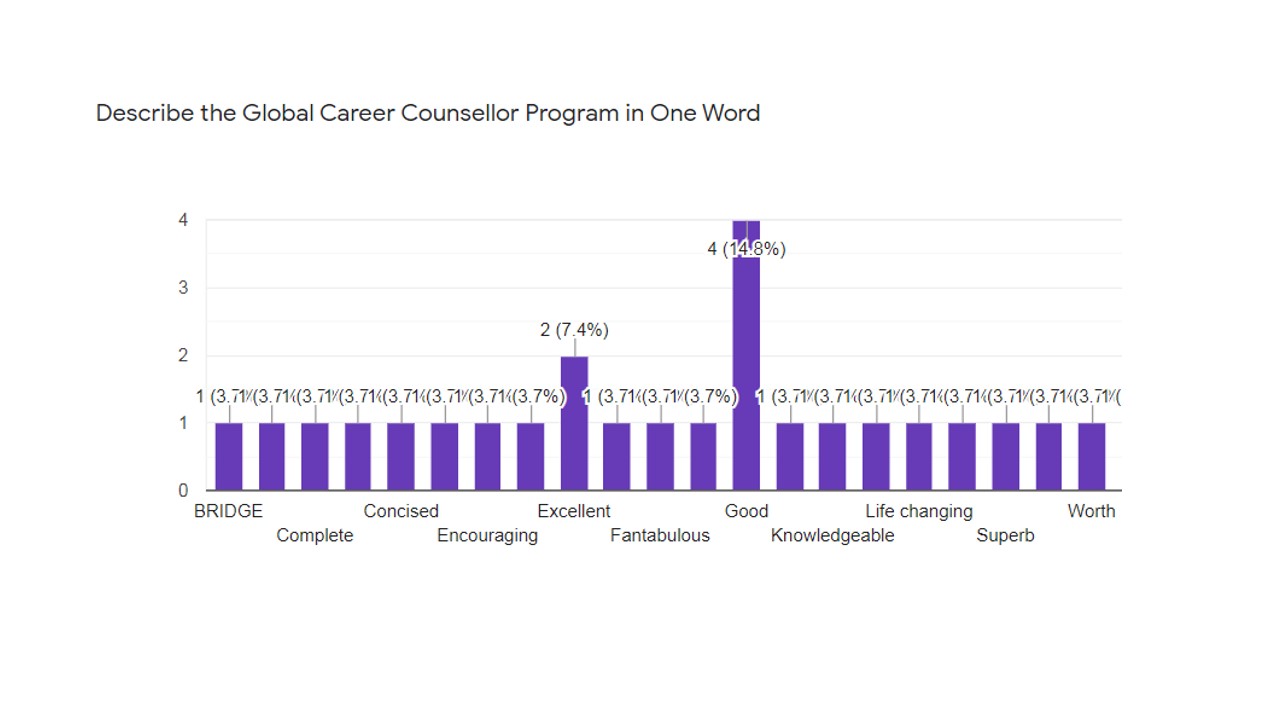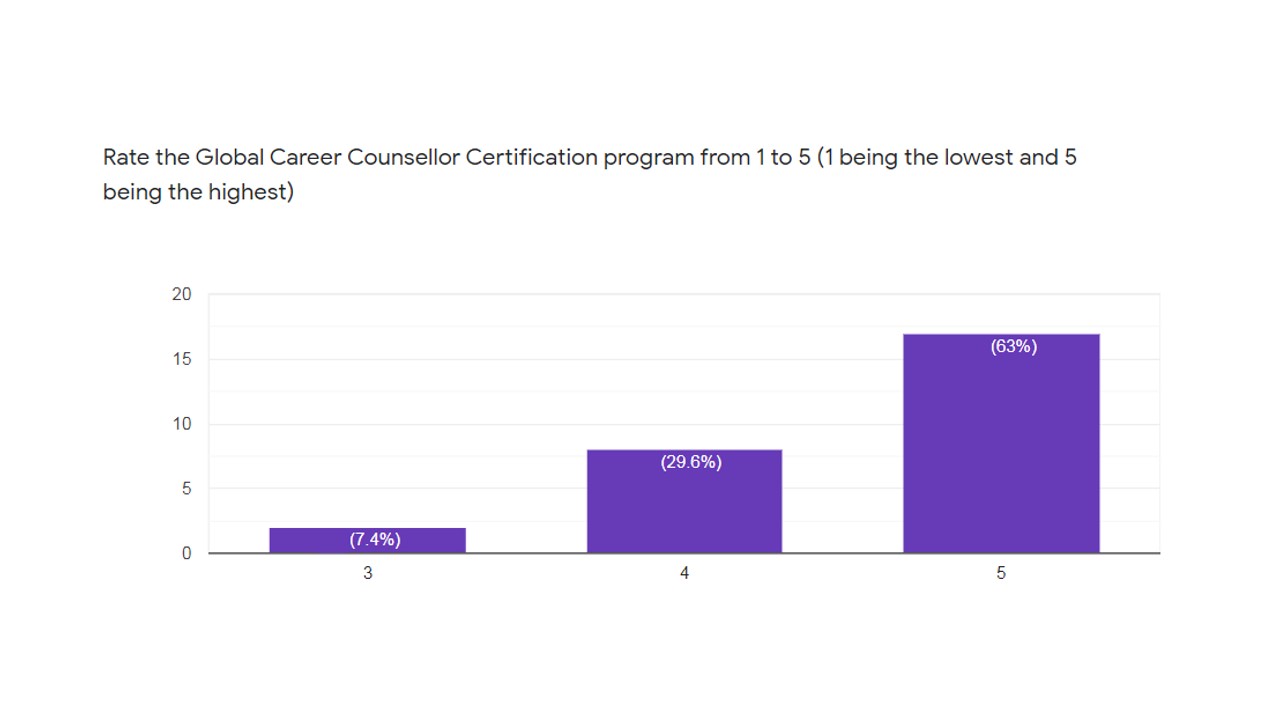 Conclusion 
Well, the Global Career Counsellor E-Convocation was an amazing experience for us and our candidates. We wish to come up with many more events to be able to connect and engage with our Career Counsellors. One thing we know for sure is that there is a massive demand for Career Counsellors out there. Hence, the Global Career Counsellor certification aims at training people to become good counsellors and also guides in setting up their own practice. 
 Know More About Counsellor Certification Program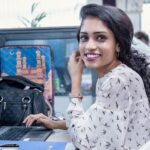 Sukriti is a Hyderabad-based Writer, covering the exciting world of Career Counselling and Entrepreneurship. She also writes about mega-trends in education, diversification for Teachers & other individuals with a focus on how innovation and upskilling can help them grow professionally. She is an MBA in Public Relations & Event Management. When she is not trying to understand complex changes & needs in the counselling and education industry, she enjoys travelling and watching movies with a cup of black ginger tea.