Suhel Yahoo believes and implements this quote in his everyday life, personally and professionally. he is a trained Global Career Counsellor from UCLA Extension and Univariety and this is his Success Story!
Suhel hails from the city of dreams, Mumbai. He constantly strives to guide and help individuals in need. He is a Business Management Graduate specialized in Advertising, a trainer with 'Train the Trainer Program', Green Belt Counsellor from Univariety and also the founder of Meri Unnati | My life My way.
In Conversation with Suhel Yahoo about his brainchild Meri Unnati | My life My way, he shared.
"I had spent a lot of time thinking about how I can best serve our community and what unique TRANSFORMATION do have to offer to our Young Generation. I was discussing it one evening with my friends and decided that I should start a Career Transformation Firm and thus, Meri Unnati started its journey."
To build confidence and support to guide more and more students in the right direction, Suhel was looking out for motivation in terms of a program, counselling workshops, expert advice and more. Just when he was looking for all those around him, the Global Career Counsellor program popped up on Google and in Suhel's words…"I got exactly what I was looking for".
Suhel's journey with the Global Career Counsellor Program
"Earlier I was just guiding students and youngsters with my knowledge and professional experience, but after completing the GCC course I am able to guide individuals with much more confidence." – says Suhel Yahoo.
The Global Career Counsellor program has not only provides knowledge about the K-12 industry, different curricula and how to counsel different types of people but also provides professional support, latest industry updates, timely webinars by industry experts and more
This has helped Suhel in his journey of being just a counselor to now becoming a professionally trained and globally recognized career counsellor. Suhel is not a member of an international community of 3000+ trained career counsellors.
When asked about what has helped Suhel the most during the GCC course, he answered, "Mock counselling sessions were extremely useful in terms of counselling different types of people in multiple ways. In addition to that, the reading material is very useful, it has detailed facts and knowledge about the education and counselling industry".
Overall, Suhel had a great experience not just with the course but also with the After Sales Support Team who have kindly guided him through his journey of becoming a successful Career Counsellor.
Suhel's learnings from the Global Career Counsellor Program



As a professional, Suhel constantly strives to reach out to the ones in need. He believes in selflessly guiding individuals who really need guidance to move ahead in life, irrespective of their educational, family and financial background.
Suhel has very promptly mentioned his learning from the Global Career Counsellor Program, which is:
How to counsel different types of individual

Dealing with unique personalities

Knowledge of International Student Visa's

Latest updates and methods of counselling through LIVE Webinars (timely)
Suhel now has his own methods and techniques to counsel/ guide individuals who visit him. His venture Meri Unnati | My life My way offers a customized set of aptitude tests and online psychometric tests. He consults candidates on various aspects, like Career Counselling, Personality Transformation, Workshops, Steam Selection in High School and College, Preparations for Board Exams, Productive Summer Programs and more.
A testimonial quote by Suhel Yahoo for Univariety
"Univariety is a very good platform for those who want to become a trained Career Counsellor. I have searched and read about a lot of online courses but Univariety's Global Career Counsellor Program in collaboration with UCLA Extension is much more user-friendly. Not only that, they provide very good reading material, mock counselling sessions, LIVE webinars, and assistance 24×7. The course is very helpful in understanding how can one make a counselling session more productive?".
Lastly, Suhel highly recommends the Global Career Counsellor program to those who strive to make a career in the education and counselling industry and dream to become a successful career counsellor.
"If you want to SHINE! Invest in your MIND!" says Suhel Yahoo
So, what are you waiting for?
CLICK HERE
To Enroll for the Global Career Counsellor Program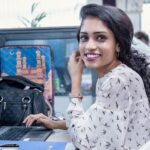 Sukriti is a Hyderabad-based Writer, covering the exciting world of Career Counselling and Entrepreneurship. She also writes about mega-trends in education, diversification for Teachers & other individuals with a focus on how innovation and upskilling can help them grow professionally. She is an MBA in Public Relations & Event Management. When she is not trying to understand complex changes & needs in the counselling and education industry, she enjoys travelling and watching movies with a cup of black ginger tea.