Today India has arguably the largest student population in the world. There are approximately 350 million students in the country and mostly a very homogenous mix of career avenues is selected by the majority of these students. In spite of a relatively expanding economy and abundant career options available across industries, most students and parents in India are obsessed with pursuing conventionally popular courses and careers such as engineering, medicine, and management.
Career Options in India – Current Scenario and the Obvious Problems
This creates a saturation in these three-four selective sectors and costs many students the opportunity to have a flourishing career in fields where they would have a better chance of acquiring competitive success over a period. As many of you might be aware, India is struggling with too many jobless engineers and poor-quality medical professionals. There is an obvious problem of too much supply of sub-standard graduates in these fields and lack of proper guidance at the outset for the students to avoid something like this from happening persistently, year after year.
The problem is severe, especially when we look at what's happening in Tier II and Trier III cities. Without access to quality digital information, other means of education on modern career opportunities, or career advisors and counsellors, students and parents rely on conventional approaches, or peers and family. To a great extent, such devices are often given without any professional knowledge on such subjects or any substantial research.
Need for Career Counsellors and Advisors in India?
All this creates the need for career counselling for students as well as parents to determine a career avenue, which would complement student's aptitude, their interest, and eventually offer them a viable growth-oriented career prospect or a vocational job. Considering these, the scope for career counsellors and career advisors in India is extremely high. Lack of career counselling options in Tier II or Tier III cities in India also makes it a great business option. According to a recent search, India needs approximately 1.4 million career counsellors to maintain a globally acceptable student-to-school-counselor ratio.
As pointed out, India is an expanding economy, which will provide many opportunities in various industries and business sectors, such as tourism, arts, design, sports, education and more. However, for this trend to pick up and support the economy, India would need extensive network and flourishing career counselling centres and advisory services.
Click Here To Know More about Counselling Programs
How Career Counselling Helps Students?
It is evident that many students are often unhappy with their chosen career path or education course, and many working professionals find themselves dissatisfied with their jobs and area of work. This is because of incorrect career selection, which can only be avoided by proper counselling at the outset of student life. Professional career counselling helps young students to plan their future based on their aptitude, interest, and skills. With many advanced scientific tests (psychometric tests), students can understand their capabilities so that they can focus on the potentially growth-oriented career path. With career counselling, educational decisions are based on sound research and logic, unlike traditional means.
Counsellors can also help students to break through the traditional parental mindset and educate them on viable and promising new age options. The main objective of counsellors is to bridge the information gap using technology and help students and parents in making an informed decision; also, this in the process saves everyone's valuable time, money and energy – including students, teachers, parents, and future employers.
Career Counselling as Career – How and Where to Start?
Professional career counsellors and advisors hold a master's degree and have extensive knowledge of career development theory, counselling techniques, administration and interpretation of assessments, and career information resources. However, with increasing demand and technological developments, career counselling can be pursued by anyone with a passion to guide or advise. To be eligible, you should be a graduate, or have a master's (preferred) degree. You can also take up counselling certification courses from reputed institutes, such as the University of California (UCLA), and then practice under-recognized and established counsellors to become professional career counsellor.
There are many organizations in India who have collaborated with globally reputed institutes to offer such courses locally or online. For example, the Global Career Counsellor Certification Course from the University of California, Los Angeles Extension and Univariety is one of the best career counselling courses in India. It provides extensive information on education, guidance, and career counselling industry and is designed in a manner to make you an expert after the completion of the course.
For Career Counselling Certification Course
Career counselling is now considered a very promising career advancement opportunity for teachers and educators. If you're a teacher or an educator, then you are best suited for counselling industry as you have the right skills to become career counsellors – right education/certification skills, mentoring experience, and communication skills required to engage with students and parents. To meet the demand of career counsellors, the Indian government is also encouraging teachers to take up career guidance as an additional vocation. Many schools, as well as boards, are hiring certified counsellors on their payroll. 92% students don't get any career-related guidance from their schools as of now and it is severely affecting the entire economy in a macro sense.
Certified career counsellors work in collaboration with schools, career centres, NGOs, universities, employment offices to facilitate access to the information regarding professional development and employment, which also makes teachers the best candidates for such a career.
Is Career Counselling a Lucrative Career Option or Income Source?
As mentioned, there is a great demand for qualified career counsellors in India, and the job prospects for career counsellors and career counselling as a market are set to grow rapidly for the next few decades. Reports from MHRD and consultancies such as EY and KPMG estimate the market size for career assessment and guidance to be ₹ 5,000 crores in India. As a developing economy, India will need extensive career counselling setups in schools, colleges, and other educational systems to orient its students with the right options and help the country.
As per data listed on payscale.com, the average salary for a career counsellor is about ₹2,50,416 per year and for established professionals and experts, this could be as high as ₹4,00,000 per year, excluding additional bonuses and perks. Many experts from various industries provide freelance career counselling services, especially in their area of expertise, which gives them an additional income source as well as the opportunity to attract the brightest and smartest talent to their own fields or organizations.
Want to Know More About Career Counselling Courses and Guidance Options?
Courses such as the Global Career Counsellor Certification are specifically created to help dedicated and promising talents reach their potential as well as encourage re-skilling and up-skilling in the education and counselling industry.
The GCC certification course is meticulously designed and developed for educators, counsellors, teachers, and professionals keen to enhance their career in the K-12 or counselling industry. It is an online course, which makes it easy to pursue without taking you away from your current job. With access to its advanced curriculum, you can rapidly climb up the ladder in your career and become an expert. The course brings learning from International and Indian experts in the field of career counselling and imparts extensive training and knowledge on:
Education Psychology

Career Planning

Career Development

School Counselling
It is recommended by 3000+ career counsellors across India and is increasingly becoming the go-to course for educators and teachers to advance their careers in counselling industry.
CLICK HERE TO BECOME A CERTIFIED CAREER COUNSELLOR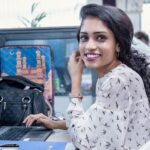 Sukriti is a Hyderabad-based Writer, covering the exciting world of Career Counselling and Entrepreneurship. She also writes about mega-trends in education, diversification for Teachers & other individuals with a focus on how innovation and upskilling can help them grow professionally. She is an MBA in Public Relations & Event Management. When she is not trying to understand complex changes & needs in the counselling and education industry, she enjoys travelling and watching movies with a cup of black ginger tea.