Career Counselling has become an integral part of K-12 education and many schools are looking for a certified career counsellor. A certified career counsellor adds value to the school and gives students wings to explore, learn, and understand. 
Who can become a career counsellor?
You must have heard that anyone can be a career counsellor provided they have the interest to be one. 
Career Counselling is growing to be a segment with scope for a lot of growth and anyone interested can be a career counsellor. 
Anyone with the following skills can grow in the field of career counselling in India
Excellent listening skills

good communication skills

patience and empathy

Understanding and comprehension skills 

flexibility to deal with all personality types 

Non-judgmental attitude
Career counsellors, additionally, need to be aware of the changing trends, continuously build up their knowledge, and update themselves. 
In order to develop as the best career counsellors, one should have four important inherent skills.
1. Knowledge 
Career counsellors need to have updated knowledge in the field of counselling. They must be abreast of the latest events in order to guide students ably. 
2. Information 
Career counsellors in India also need to be aware of the latest information in their own field like the latest techniques and methods. The research and psychometric tool assessment must also be revised. 
3. Unbiased approach 
Career Counsellors in India have to maintain an unbiased approach where they do not differentiate among the clients on their age, status or more. Also, drawing a line between personal and professional life is important to give the right advice and guide students better. 
4. Confidentiality of Clients
This is literally an oath for career counsellors. As client information is always confidential and they express it with 100% trust. It is the duty of a responsible career counsellor to retain that information. Maintaining their personal privacy and confidentiality is important and vital. 
Career counselling certification with international recognition can help gain expertise and kickstart your career. With an increasing market size, the current value of the career counselling domain is Rs 5000 crore and will only rise. To get on-board a school as a career counsellor, it is important to be well- aware of the latest career-counseling techniques, tools, and skills.
Global Career Counsellor:
Global Career Counsellor program in association with UCLA Extension offers a premium opportunity for all those seeking to be career counsellors in India. 
The best career counselling certification in India offers individuals an opportunity to grow, succeed, and get closer to their dreams in the guidance domain. 
Certifications like Global Career Counsellor bring more weight to the resume while applying for a career counselling position. It is a 40+ hour course conducted online that gives in-depth knowledge about career counselling. It caters to India and the world across various curricula and learning forums. With 3100+  certified career counsellors till now, there's no looking back when you choose career counselling as a profession.
CLICK HERE To Know About GCC Course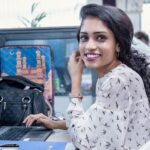 Sukriti is a Hyderabad-based Writer, covering the exciting world of Career Counselling and Entrepreneurship. She also writes about mega-trends in education, diversification for Teachers & other individuals with a focus on how innovation and upskilling can help them grow professionally. She is an MBA in Public Relations & Event Management. When she is not trying to understand complex changes & needs in the counselling and education industry, she enjoys travelling and watching movies with a cup of black ginger tea.